Prada's exquisite curve-accentuating, bedazzled bathing suits have become the shimmering icons of Spring / Summer dressing.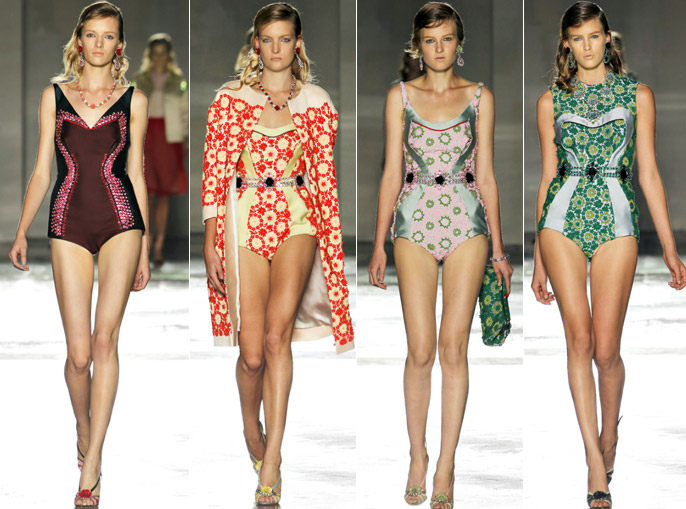 These colourful, embellished bathing suits have captured the hearts of Magazine Editors and Stylists around the globe. Racking up countless Magazine covers and editorials, these vintage-inspired swim suits are the toast of the season.
Appearing on the catwalk of the Prada Spring / Summer 2012 collection; Miuccia Prada took inspiration from 60's Americana; fast cars; and a celebration of feminine sweetness. Deep v-necklines and strategically placed lines of colourful crystals drew eyes inwards – accentuating the waist and emphasising feminine curves.
Created with graduating colours (beige, pink, red and black); crocheted flowers; or diamante crystals; these bathing suits have such beauty, texture, and craftsmanship one could be mistaken for hanging them on a wall rather than wearing them by the pool. Perfect then that the Prada one-piece is the cover subject of the season…

Do you covet the Prada one-piece? xx
Photos from style.com / fashion.telegraph.co.uk / vogue.it / google images