Some Of My Favourite Things…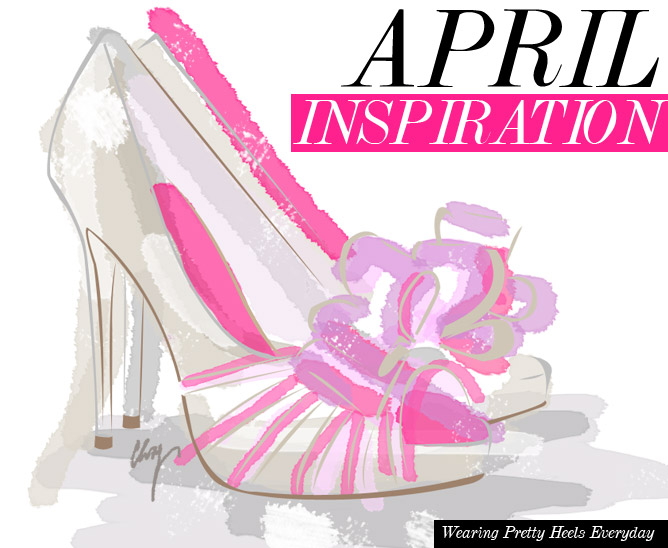 Editor's Letter…
Dear lovelies,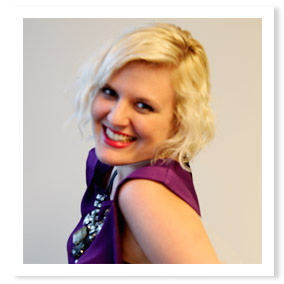 Firstly, let me start by saying 'pardon' for not publishing my usual daily dose of fashion news of late. As many of you know, I am currently working on my first collection which, along with my full time position, has kept me very busy for the last month. However, there are so many exciting things happening in the next couple of weeks on UptownTwirl.com, I just wanted to share a couple with you…
>> Daily Uptown Twirl posts will resume from today!
>> The Miss Uptown Twirl competition will be going ahead in May! And I have organised some darling prizes for the winner! More details coming soon!
>> More interviews and features on other Fashion Bloggers as well as other people in the Fashion Industry.
>> And something I am super excited about… the Cara Gray collection will be launched online in June! And I cannot wait to show you all what I have been up too!
Last but certainly not least, a special thank you to all of the lovely people who continue to support and read Uptown Twirl. You are very much appreciated.
Lots of Love & Kisses,
Cara xx
– – – – – – – – – – – – – – – – – – – – – – –
My April Inspiration List…
Some of the beautiful things that are inspiring me this month

What are your April inspirations? xx
Photos from thealternativebride.blogspot.com / littlebitsoflovely.blogspot.com / google images
Rachel Zoe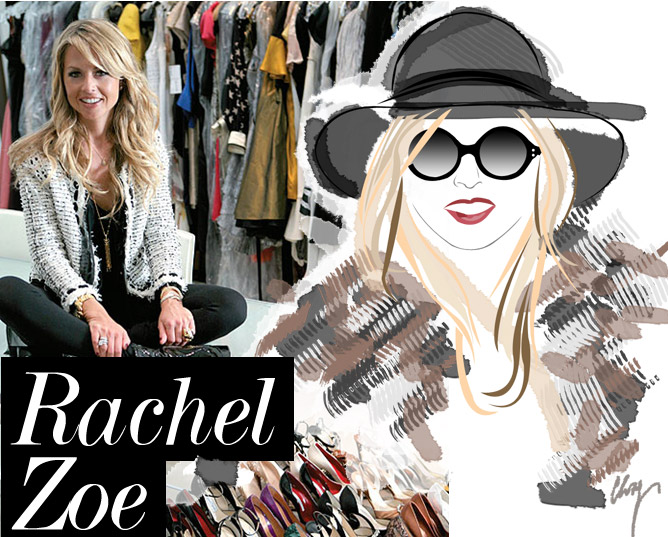 Super Stylist, Reality Star & Fashion Designer… Rachel Zoe has the Fashion Industry all sewn up.
With her expressions – 'I Die', 'That's Bananas' & 'Shutting It Down' – Rachel Zoe is one of the most influential forces in fashion today.
Rachel Zoe Rosenzweig is a celebrity fashion stylist with an immaculate ability to create a 'red carpet moment'. In September 2008, her reality series, The Rachel Zoe Project, made its debut. The series followed Zoe; her fashion associates, Taylor, Brad and Jordan; along with her husband Rodger – through three turbulent seasons of high fashion drama, delicious styling and a glimpse into the glamorous life of Rachel Zoe. Now the world cannot get enough of this pint-sized fashion dynamo!
About Rachel Zoe  
Having no formal fashion training, Zoe's hard work and innate fashion flair has seen her style countless celebrities. Her current list of clients includes the highly stylish: Cameron Diaz, Jennifer Garner, Kate Hudson, Demi Moore, Liv Tyler,  Eva Mendes and Anne Hathaway – to name but a few. 
Zoe has collaborated with Judith Leiber on a line of luxury bags; been the face of Samsung's BlackJack cell phone; and co-wrote, 'Style A to Zoe: The Art of Fashion, Beauty and Everything Glamour'. Making it to the New York Times Bestsellers List, the book gives styling tips on dressing for all occasions. Zoe is also credited with pioneering the boho chic look, while working with Nicole Richie.
Having just presented her first collection in February; Zoe's accomplishments and stylish presence in fashions fast lane, shows no signs of slowing down – even with her first child, a boy, due any day.
Her influence has now extended well beyond her high-end client base to women & men around the world – all hoping to add the extra Zoe pizzazz to their world.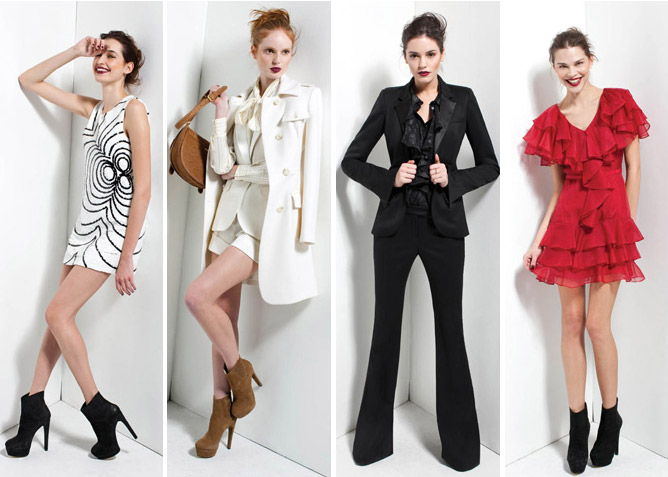 Rachel Zoe – Fall 2011
With an undeniable vintage aesthetic, Zoe's debut collection calls upon her love of 70's dressing. Sharply cut tuxedos, faux furs & bow-neck silk blouses; the collection took inspiration from many of Zoe's own delicious vintage finds!
Of the collection she has said: "I've been subconsciously building this collection in my mind for a long time. There are a million vintage pieces that have inspired me, and every other designer in the world."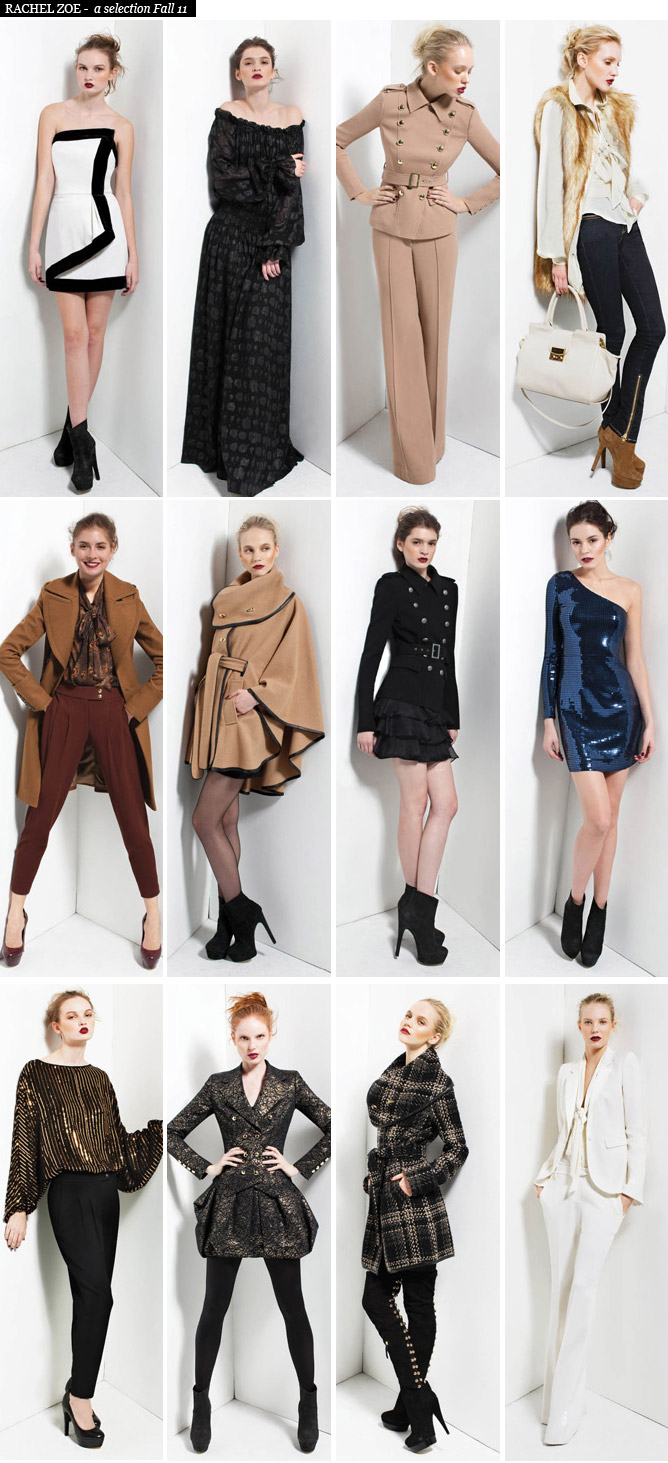 What do you think of Rachel Zoe's first collection? xx
Photos from style.com & google images
Some Of My Favourite Things…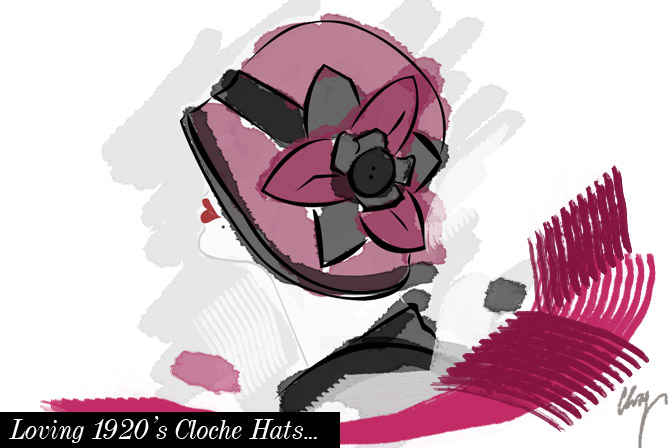 My March Inspiration List
March is a transitional month. For the Northern Hemisphere is it getting warmer while in the Southern Hemisphere (where I currently am) it is beginning to get that crisp, freshness in the air. Some of you may begin to shop for your lighter summer looks, while I will be on the hunt for a dreamy new coat.
My March inspirations range from the beautiful simplicity of a prettily decorated cupcake to the exquisitely, painstakingly perfect Elie Saab house collections.
Some of the beautiful things that are inspiring me this month…

What are your inspirations right now? xx