Valentine's Day Dress List
In celebration of Saint Valentine's Day tomorrow and the beautiful New York Fashion Week collections being shown right now, here are some of my favourite looks which would be just perfect for this romantic occasion.
With a couple of days remaining during New York Fashion Week, it appears red will play an important role for the upcoming Fall season.
From Diane von Furstenberg to Victoria Beckham, Monique Lhuillier, Thakoon, DKNY and more, many have caught a little scarlet fever.
Paint The Town Red… not a colour for the faint of heart, red can give that unmistakable va-va-voom.
The colour of love, passion and seduction – red is the prefect choice for a romantic date this Valentine's Day.
Some red hot inspiration…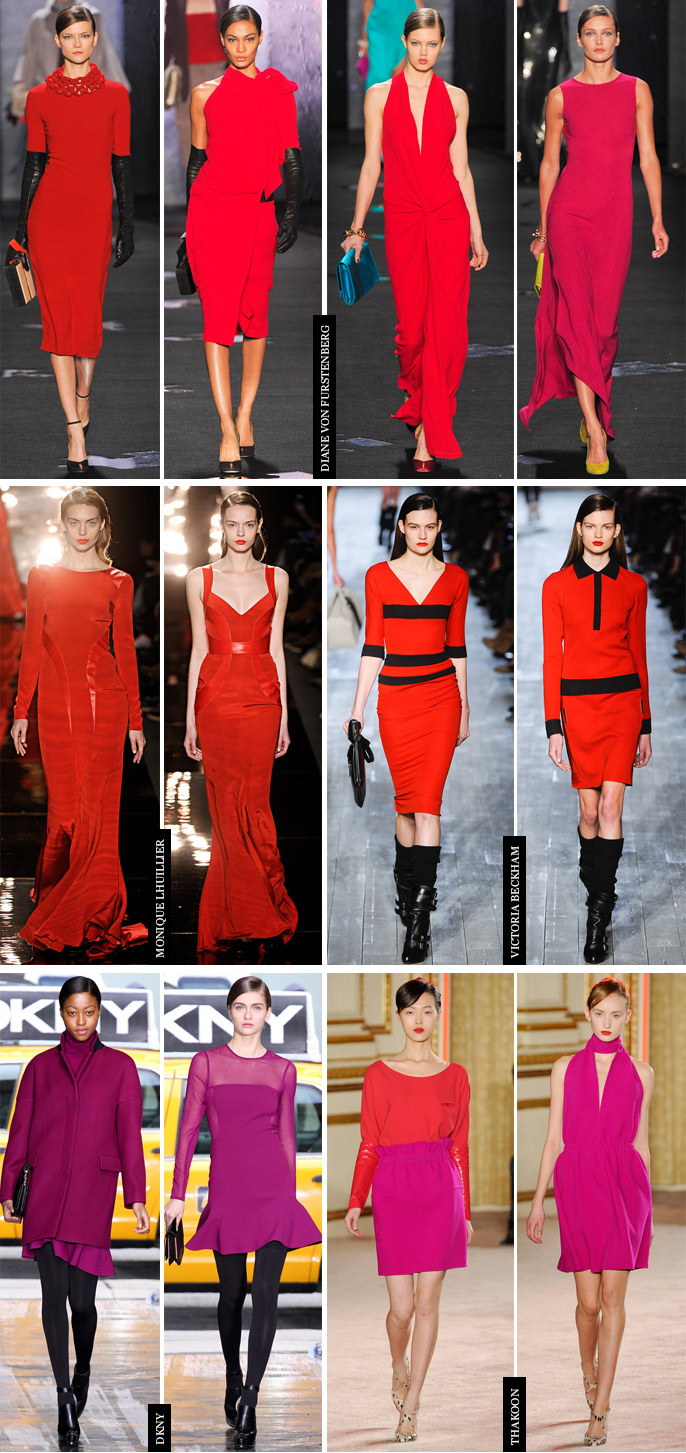 Happy Valentine's Day for tomorrow xx
Photos from style.com
In Rouge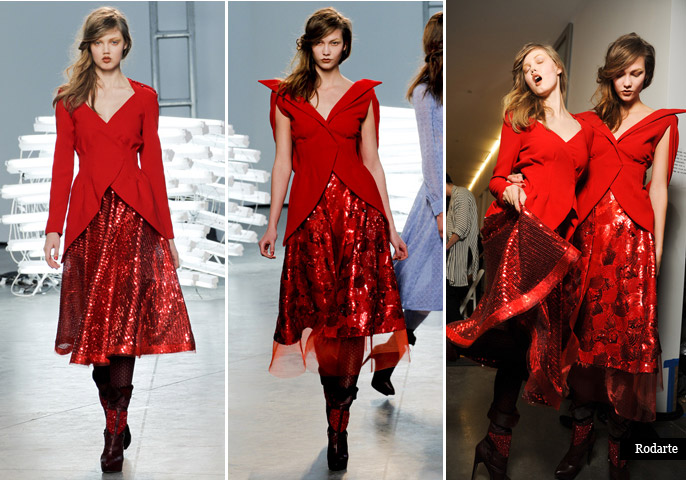 Catch Scarlet Fever…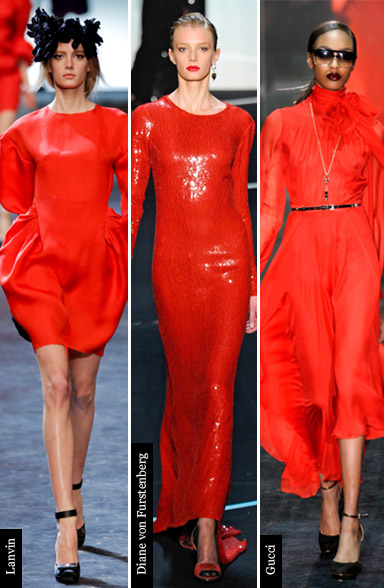 Across the runways designers were feeling a little hot under the collar. Shades of scarlet, crimson, cardinal and vermilion brought an undeniable warmth of sexy, bright, sophistication to the upcoming Fall season.
The House of Valentino has long painted the town red, with the Couturier himself once saying: "Women usually prefer to wear black at events because it makes them feel safe, however, if there's one woman wearing red, she will inevitably be the eye-catcher of the evening. It's as though the room is suddenly illuminated — simply perfect for a grand entrance."
The little red dress made for a dashing statement at Gucci, Lanvin, Jil Sander and Diane von Furstenberg, not to mention countless others. Meanwhile, at Michael Kors' a luxe red fur added the finishing touch to a complete scarlet look. At Chanel a little red jacket also added a dash of colour to a monochromatic collection.
The colour of passion, red isn't a look for the faint of heart. Sizzling sirens need only apply!
Must Have… The little red dress; sensational red trousers; or a statement red fur.
Minimal Chic… Want to dip your toes into this delightful trend? Try a slick of bold red lipstick; sultry red stilettos; or finish your look with a darling red clutch.
Favourite Catwalk Look… Rodarte Red! Love the Rodarte's Wizard Of Oz inspired dresses which feature red sequins in divine silhouettes.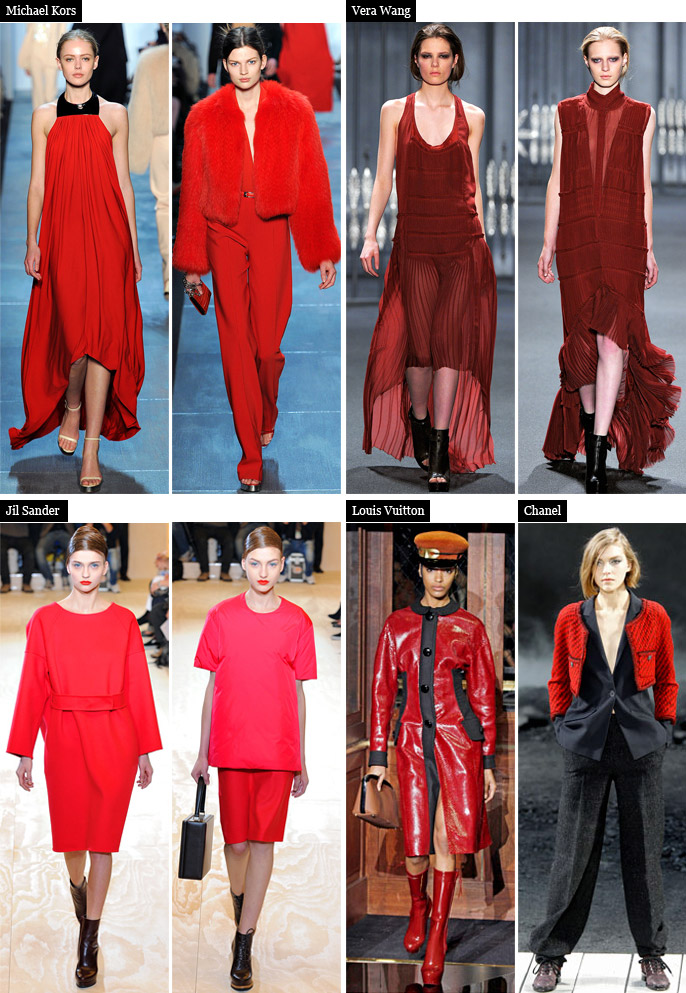 Will you sizzle in radiant red for Fall?
Photos from style.com / elle.com