Kirsten Dunst
Daring, sweet and nonchalantly chic – Kirsten Dunst has the perfect mix of classic, feminine style.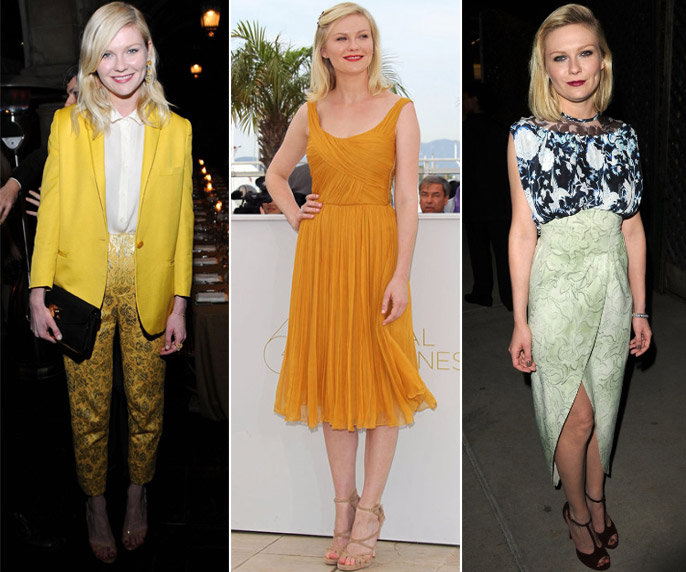 Downtown cool meets feminine romance; understated yet luxurious…
Named Best Actress at the Cannes Film Festival for her role in 'Melancholia', Kirsten Dunst is also receiving acclaim for her unique, nonchalant approach to style. Wonderfully feminine and sophisticated yet equally strong – Dunst is the epitome of modern-day, cool-girl chic.
Favouring Chanel, Rodarte, Miu Miu or Chloé for her Red Carpet moments, Dunst channels 'Old-Hollywood' glamour with timeless ease. Often choosing pieces in interesting textures and diaphanous fabrics; Dunst teams them with a bold lip and no-fuss hair for maximum impact.
And what is even more impressive about her memorable looks is that Dunst styles herself. Having been the face of Miu Miu; Dunst now appears in the campaigns for Bulgari's Jasmin Noir Fragrance.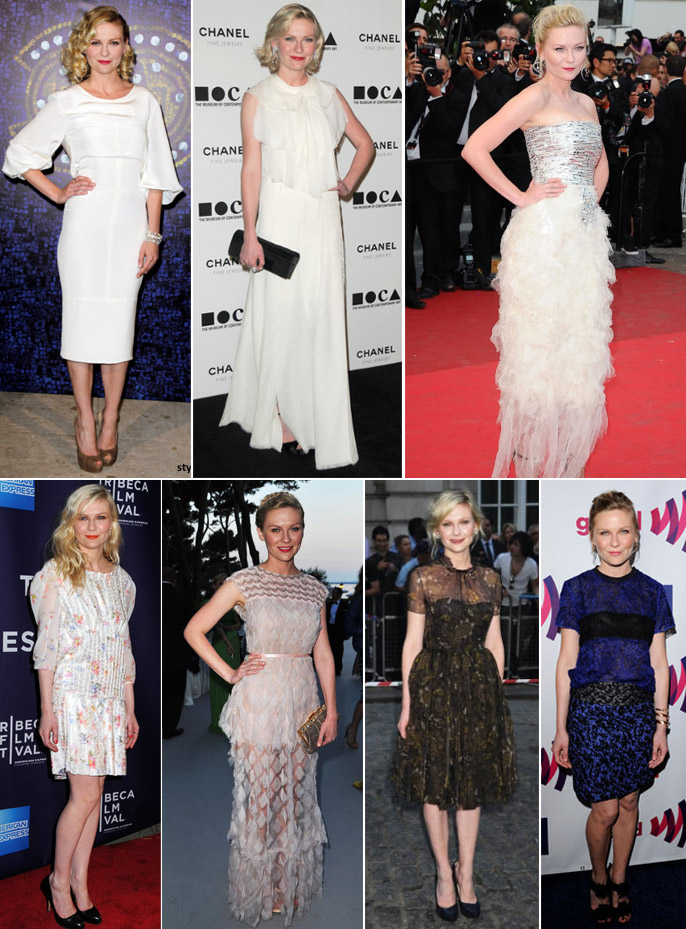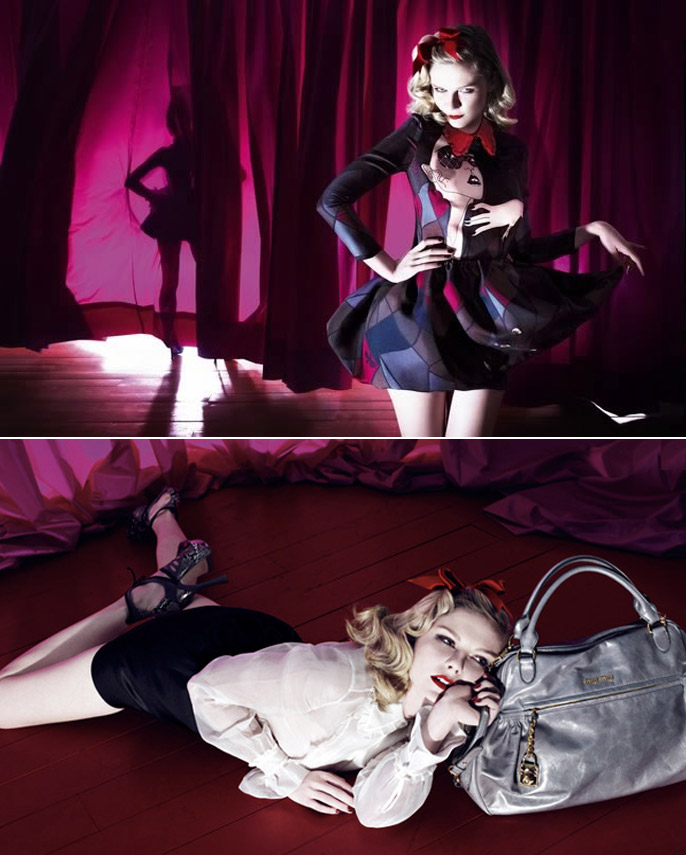 Do you covet Kirsten Dunst's style? xx
Photos from miumiu.com / bulgari.com / google images
Sofia Coppola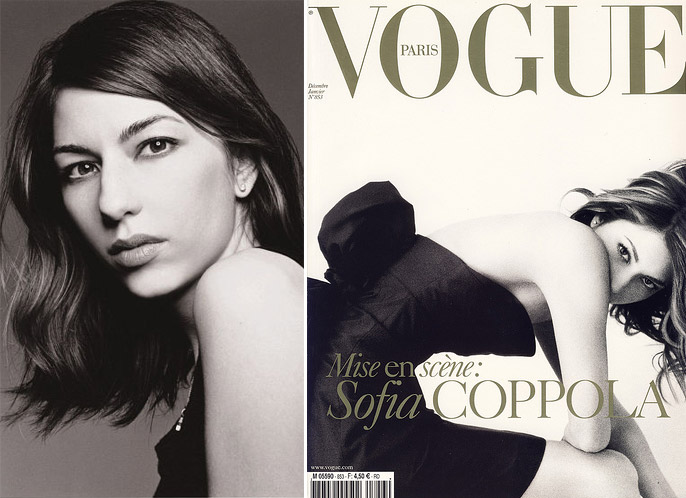 "She is young and sweet and beautiful. The epitome of this girl I fantasize of." –
Marc Jacobs
Long time friend and muse of Marc Jacobs, Sofia Coppola has become known for her signature understated yet effortlessly chic style. 
A regular on Best-Dressed Lists around the world, she has a nonchalant approach to dressing and her elegant wardrobe is a testament to her luxurious take on minimalism.
Having lived in France for a number of years, Coppola has become the quintessential 'American in Paris'. Often choosing a crisp button down shirt and tailored trousers – a perfect example of the Director's preference for a minimal look with a slightly unexpected twist – Coppola is equally at home in delightfully feminine pieces. She also favours sweet baby-doll dresses and ballerina flats which perfectly compliment her gamine-like frame.
Coppola's 'less is more' approach also extends to her styling. With loose naturally glowing hair and a soft make-up palette; her confidence and effortless style is ever radiant.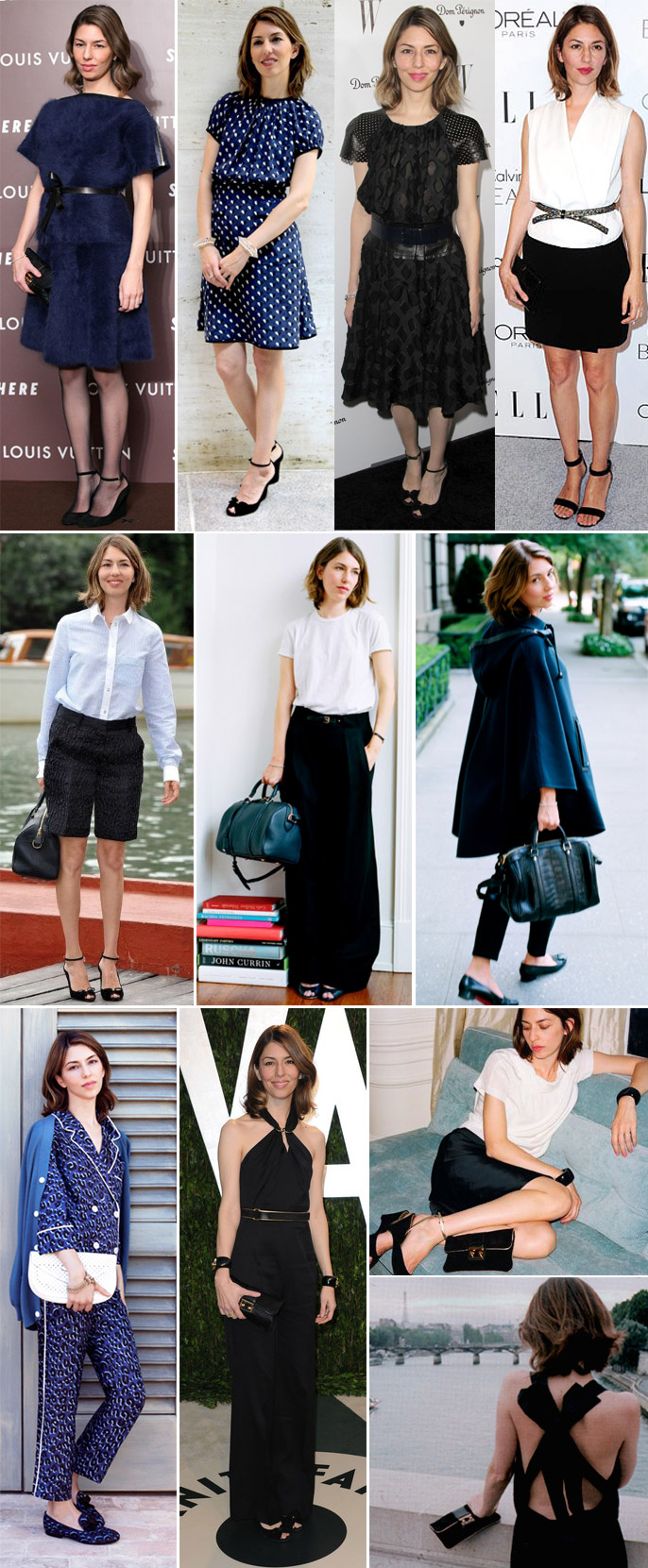 Did you know… Sofia Coppola directed the Miss Dior Chérie fragrance campaigns for Christian Dior starring Maryna Linchuk and then Natalie Portman; as well as the Marni collection campaign for H&M?
Do you covet Sofia Coppola's style?
Who is a modern day style icon that you admire? xx
Photos from google images
Drew Barrymore – A Style Evolution
From a 'little girl lost' to a best dressed favourite, Drew Barrymore has evolved into a modern day style icon.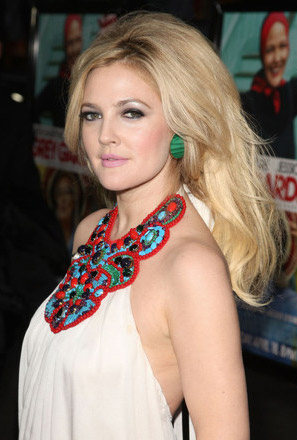 Exuding that enigmatic Old-Hollywood glamour with a pinch of the unexpected, Drew Barrymore is the Queen of Hollywood cool.
With tenacious optimism and unmistakable charisma, Barrymore has stolen the screen for nearly thirty-six years (she made her debut appearance at just 11months old). Today, she is equally at home capturing hearts with her distinct style on the red carpet.
With a love of vintage and retro-inspired pieces, Barrymore's style is often a throw-back to iconic Hollywood stars of the 40's and 50's. She has been likened to the glamorous Marilyn Monroe and her red carpet choices have helped cement her status as Hollywood Royalty.
And yet she isn't afraid to experiment (just think back to her vast array of hair styles over the years). "I am an old-school gal. I love to play with hair and make-up and clothes." – Drew Barrymore
Bold, glamorous and unmistakably joyous, Drew Barrymore's style is positively enchanting…

Editorials & Campaigns…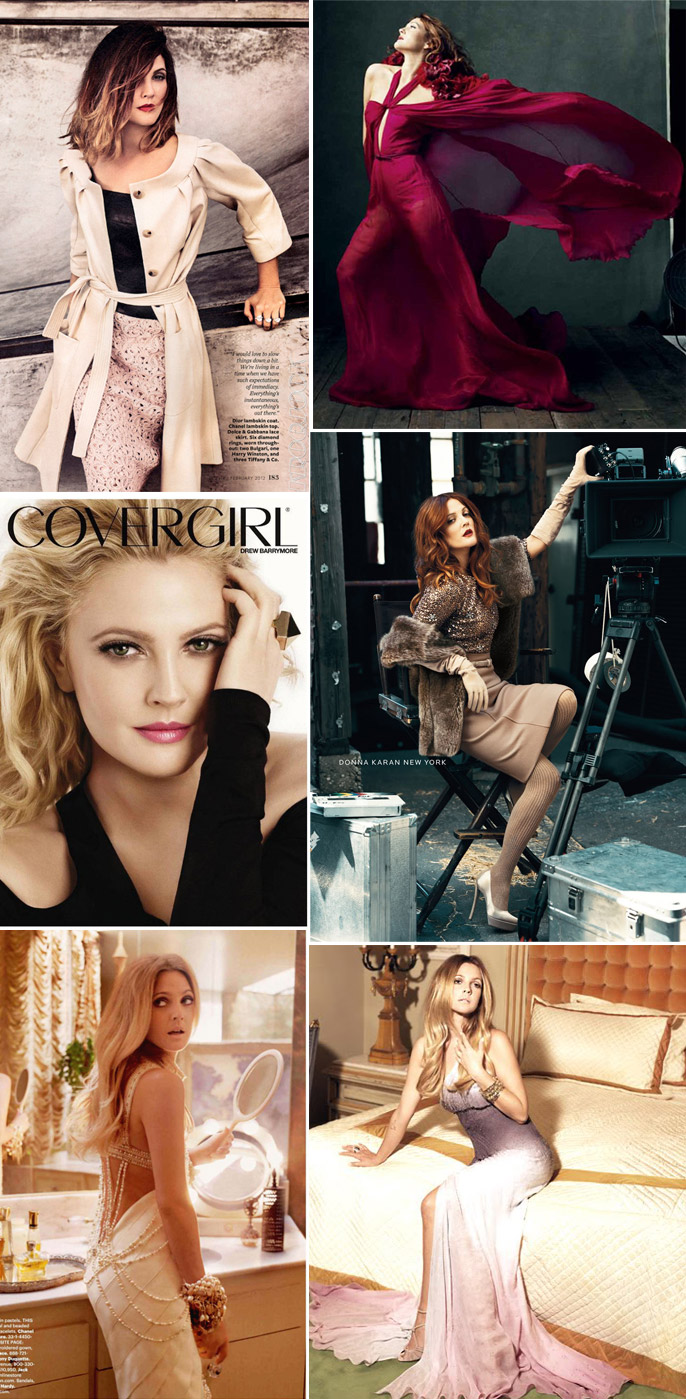 Who are your modern day style icons? xx
Photos from google images