Dear Santa…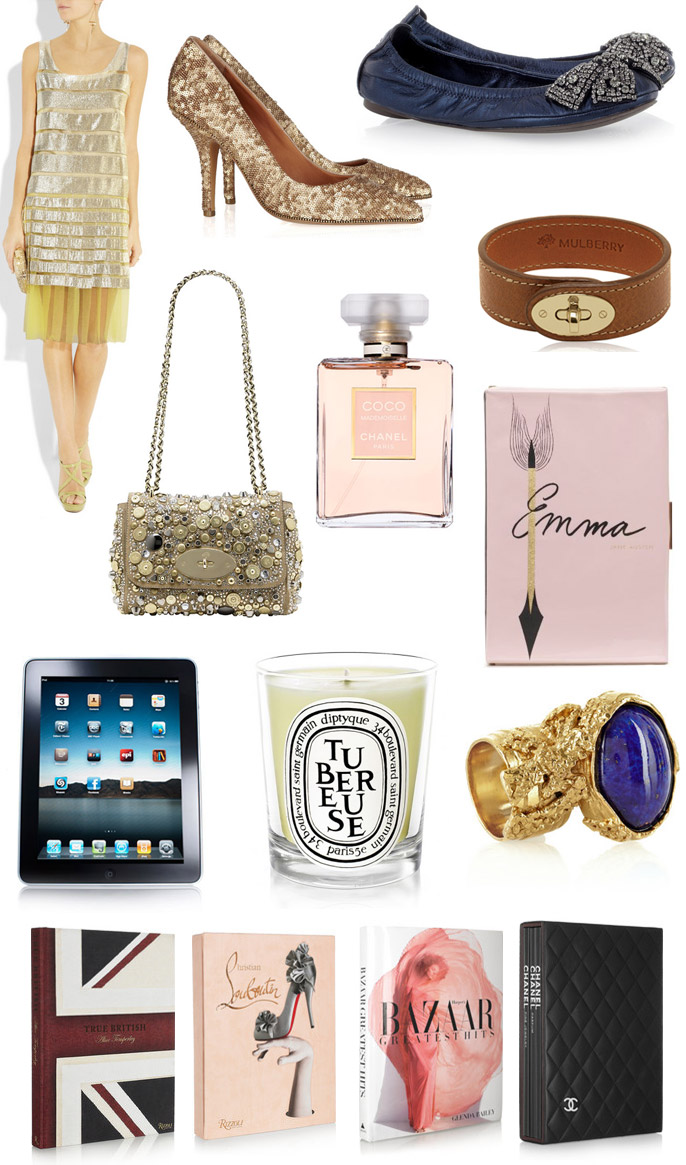 …since I have been a very good girl this year, this Christmas I am writing to you to say…
if you are stuck on what to bring me, here is my ultimate Christmas Wish List. But don't worry Santa if these gifts aren't suitable, I will be more than happy with a little something from Chanel!
Lots Of Love Cara xx
– – – – – – – – – – – – – – – – – – – – – – – – – – – – – – – – – – – – – – – – – – My Christmas Wish List From Above… Marc Jacobs Metallic lamé and mesh striped dress Givenchy sequined leather pumps Tory Burch crystal-embellished leather ballet flats Mulberry Jewelled Lilly Handbag Coco Mademoiselle Perfume Mulberry Bayswater Oak Leather Bracelet Kate Spade Emma book clutch iPad Diptyque Paris Candles Yves Saint Laurent glass ring True British Alice Temperley by Alice Temperley, Harper's Bazaar: Greatest Hits by Glenda Bailey, Chanel Luxe by François Baudot and François Aveline & Christian Louboutin by Christian Louboutin. – – – – – – – – – – – – – – – – – – – – – – – – – – – – – – – – – – – – – – – – – –
What are you dreaming of this Christmas? xx
Photos from net-a-porter.com / mulberry.com / katespade.com / google images
December Inspirations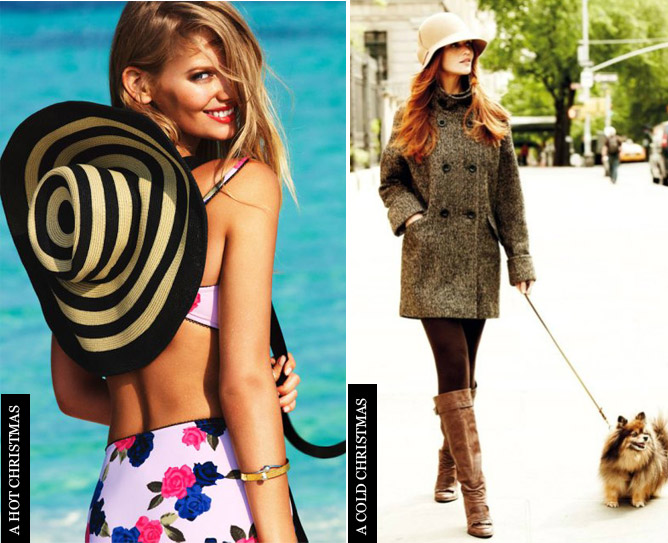 Bonjour Bunnies!
December is my favourite time of year. Whether spent soaking up the sun in Australia or rugged up against the fresh winter chill in London or the States; the magical alluring enchantment of Christmas quite simply sets my head spinning. On my Christmas wishlist this year – irrevocable style; many undeniably chic fashion moments & something perfectly fabulous – maybe just maybe a Mulberry Alexa! Simply divine…
I hope you all have a whimsically, romantic December!
Cara xx

What are your December inspirations? xx
Photos from thealternativebride.blogspot.com / google images
Pudsey Bear Style Makeover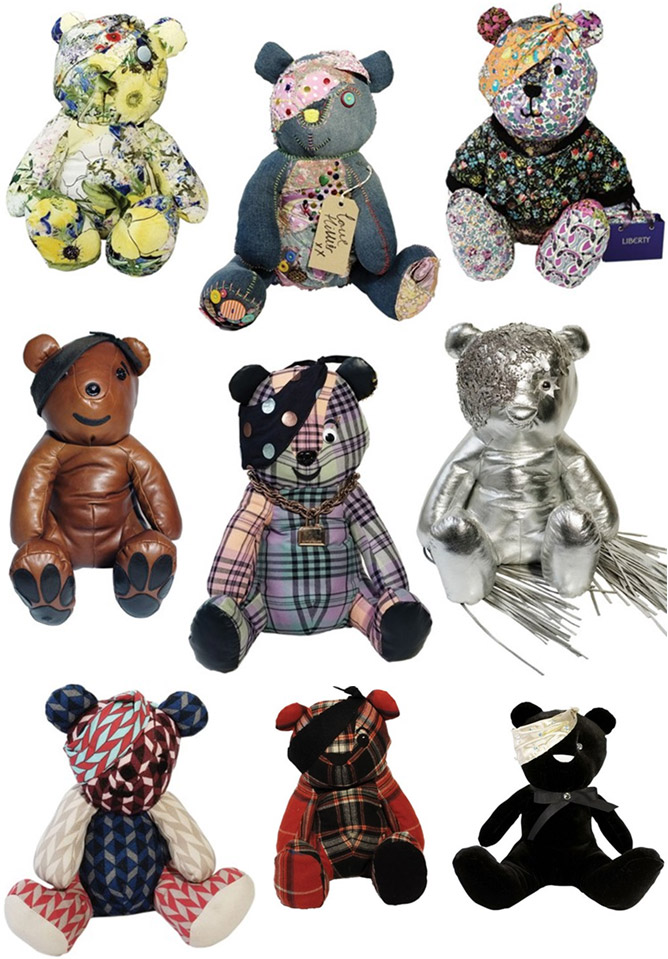 Pudsey Bear has undergone a style makeover by some of London's leading names in fashion.
The BBC Children in Need Charity has launched the Designer Pudsey Collection, which sees several of London's most coveted designers create their own iconic Pudsey.
Bringing their own unique style and aesthetic to this lovely Bear, the Designer Pudsey Collection will raise money for disadvantaged children and young people in the UK. Designers involved include: Katie Hillier, Jonathan Saunders, House of Holland, Giles, Mulberry and Erdem, amongst others.
The traditional yellow Pudsey now wears silver laser-cut leather by Giles Deacon and buttercup cheery florals by Erdem. Of working with Pudsey, Erdem said: "It is a cause I believe in and it was fun to work with Pudsey. He was very pleasant!"
The couture bears will be on display at Liberty London until November 19th. The bears will meanwhile be auctioned for the BBC Children in Need Charity online here. You can start bidding on these one-of-a-kind bears there now.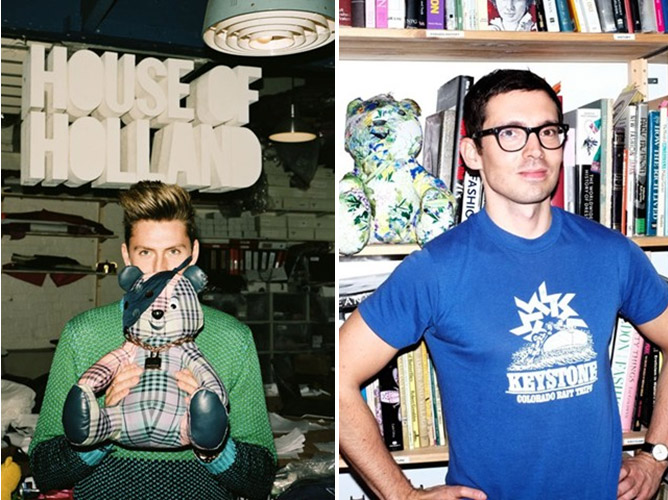 Now a leader in the style stakes, Pudsey Bear is putting his best paw forward!
Photos from vogue.co.uk