A Very Fashionable Christmas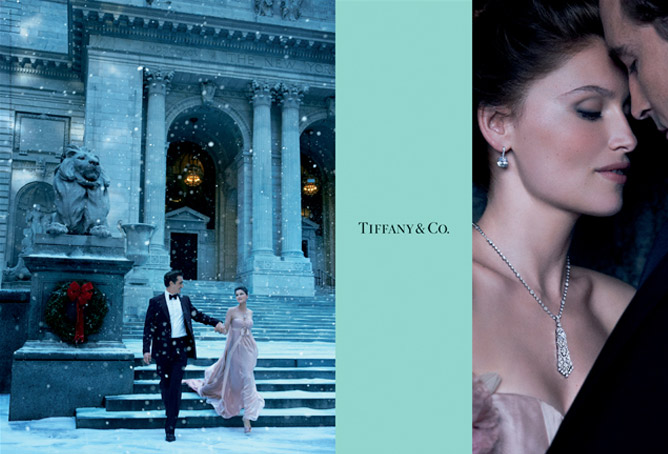 It's beginning to look a lot like Christmas…
With just over a month until Christmas Day, the festive fashion spirit is beginning to shine.
– – – – – – – – – – – – – – – – – – – – –  
Tiffany's Christmas Campaign
Each year I eagerly await the release of Tiffany's Christmas campaign. Romantic, whimsical and enchantingly beautiful, Tiffany's always manage to perfectly capture the wonderful essence of Christmas. Breathtaking New York, precious white snow, beautiful couples and exquisite jewellery – Tiffany's campaigns are unlike any other. And this year is no exception.  J'dore Tiffany's!
A Very Lanvin Christmas
Alber Elbaz of Lanvin has designed Claridge's iconic Christmas tree. Elbaz's darling sketch of his exquisite Christmas vision, pictured right, has been unveiled and it looks positively Lanvin perfection!
Of being given the Christmas tree honor, Elbaz said: "The concept of the Christmas Tree decoration is to create an installation that carries the spirit of Lanvin, an infusion of tradition and modernity at the same time. The tree is to emanate and bring heartwarming joy to all who work and stay as guests at Claridge's hotel: It's my way to wish them a very Merry Christmas."
The 2009 and 2010 Claridge's Christmas trees were Dior inspired and created by John Galliano. The Lanvin tree will be unveiled on November 22nd and will be on display in the iconic lobby until January 2nd.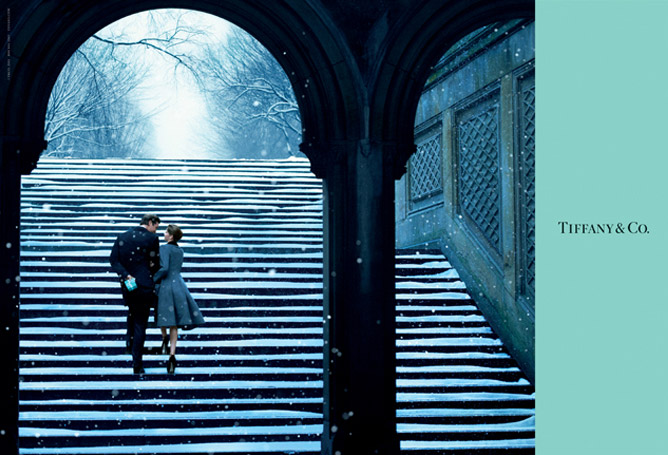 Are you beginning to feel the festive Christmas spirit? xx
Photos from vogue.co.uk & google images
A Girl's Best Friend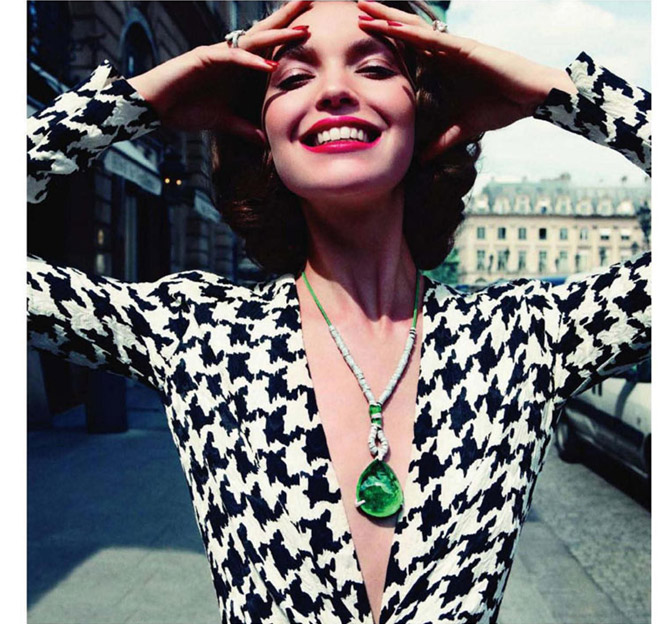 A joyful editorial to kick start the week – Arizona Muse channels a glamorous bygone darling for Vogue Paris…
Statement precious gems; sexy soft curls; striking red lips – J'dore this editorial! Swathed in luxurious gems, Arizona Muse wears breathtaking jewellery pieces from Harry Winston, Van Cleefs, Chanel and Bulgari. Shot along the streets of Paris by Inez van Lamsweerde & Vinoodh Matadin and styled by Suzanne Koller, these gorgeous photos quite simply make me smile.
What is making you happy this week? xx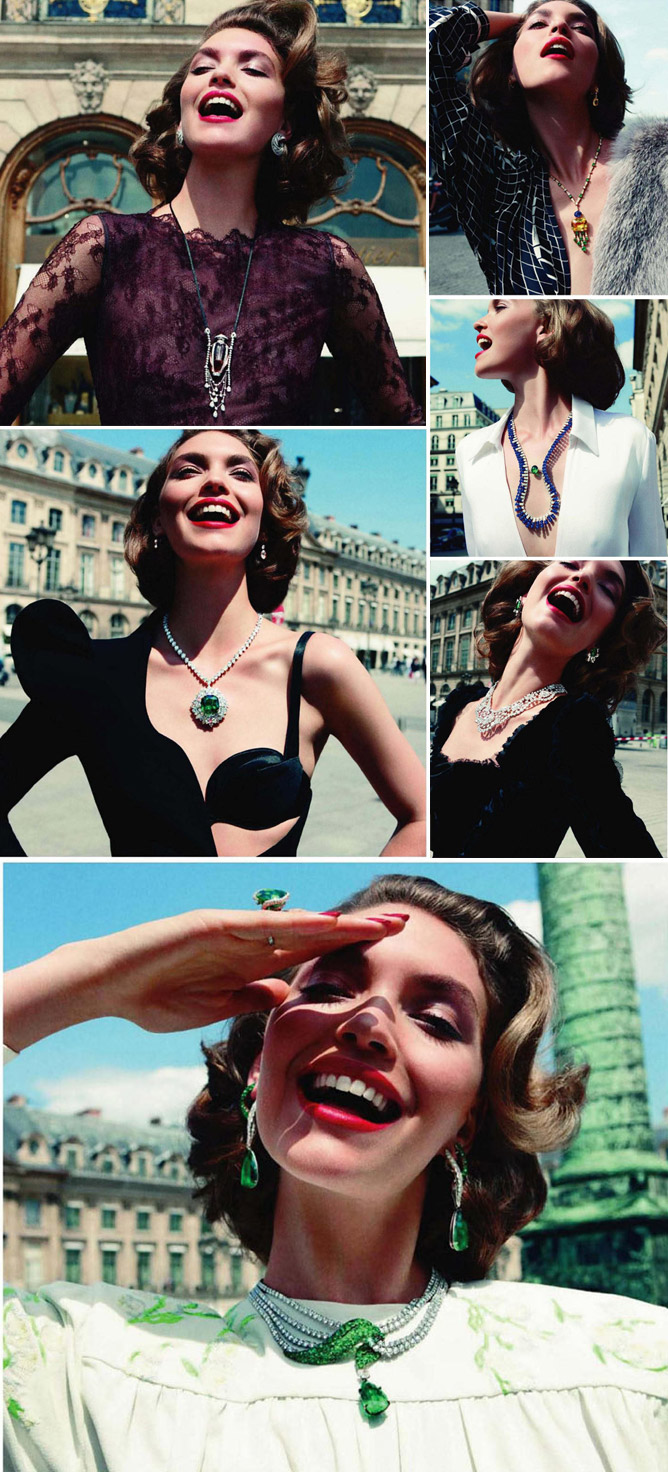 Photos from fashiongonerogue.com
4 Fabulous Fashion Shots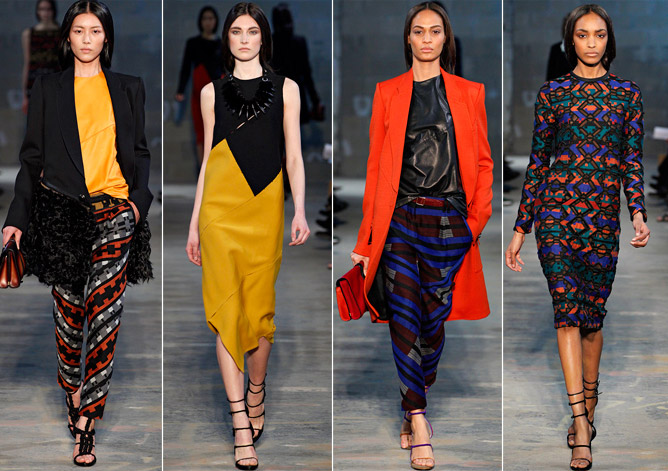 Proenza Schouler
To Grow Under New Investment
A 45% stake in Proenza Schouler, previously owned by the Valentino Fashion Group, has been brought by Andrew Rosen (owner of Theory) and John Howard (financier). Rosen has a portfolio of fashion investments, including; Rag & Bone, Alice & Olivia and Gryphon.
In a joint statement, Proenza Schouler duo, Jack McCollough and Lazaro Hernandez, said: "We are thankful to VFG for giving us a start, and allowing us to get where we are today. There's so much we'd like to accomplish and have found the perfect complement in John and Andrew to help us realize our dreams."
Proenza Schouler has become the hot ticket at New York Fashion Week, favoured by the super stylish; Kate Bosworth, Liv Tyler, Kirsten Dunst and Jennifer Lawrence, amongst others. Starting the label in 2002, Proenza Schouler has already been awarded the Council of Fashion Designers of America 'Designer of the Year' on two occasions.
– – – – – – – – – – – – – – – – – – – – – – – – – – – –
Olivia Palermo Face Of Carrera y Carrera
Modern day style icon; New York socialite; model; designer; reality TV starlet; and all round entrepreneur; Olivia Palermo has been announced as the new face of Spanish jewellery label –  Carrera y Carrera.
In the campaign images (pictured right) Palermo looks radiant and glowing. Adore Olivia Palermo… always immaculately chic!
– – – – – – – – – – – – – – – – – – – – – – – – – – – –
Coco Chanel Secrets Uncovered In New Biography
'Coco Chanel: An Intimate Life', written by Lisa Chaney, will be released later this year and is set to lift the lid on the designer's private life. The biographer claims to have found evidence, Chanel "used drugs, embraced bisexuality and had an affair with Salvador Dali while he was married".
The author's publicist has also confirmed that Chaney accessed documents from the Swiss Federal Archives to prove Günther von Dincklage (one of Chanel's lovers) was a spy for the Nazis during World War II.
While there are many Chanel bios already out there, this one is certainly shaping up to be a compelling read.
– – – – – – – – – – – – – – – – – – – – – – – – – – – –
Rachel Zoe To Design Children's Wear Line
Rachel Zoe has revealed she is designing a children's line. While doing an interview on Hollywood mothers  with US television network ABC, Zoe spoke about her line and said: "There are going to be a lot of boys clothes in my line."
At four months of age Skyler's walk-in-wardrobe is already topped with the crème da la creme, including; custom-made Missoni sweaters and a leather Gucci bomber jacket, amongst others.
– – – – – – – – – – – – – – – – – – – – – – – – – – – –
Hope you are all having a fabulously fashionable week xx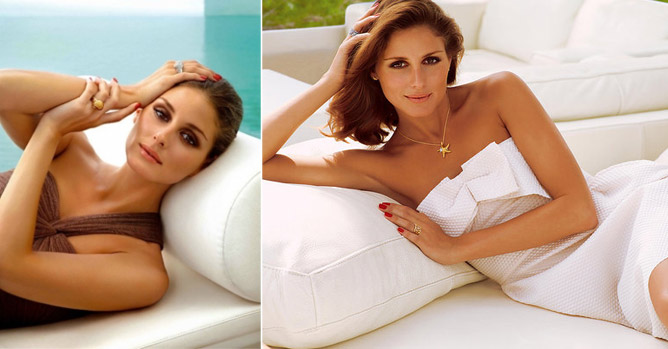 Photos from style.com / google images