Coco Chanel believed that women should wear perfume wherever they wanted to be kissed. Perfume is a very personal statement. Your signature scent is an extension of your personality; of your character; and your emotions.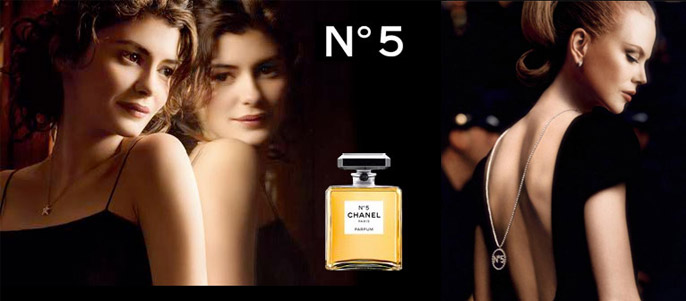 As one of our five senses, smell plays an imperative role in non-verbal communication. Which fragrance you choose may be representing you far before you have spoken or possibly even been seen.
Whether it's floral, oriental, chypre or fruity; perfume is described in three sets of notes. These notes unfold during wear with the immediate impression being the top note; followed by the deeper middle notes; and finally the base notes which develop gradually over time.
Your signature scent should be captivating, alluring and exquisitely beautiful.
It should stay with you through the seasons and across your moods. When finding your signature, be sure to take your time and smell many options. Never settle for a fragrance that doesn't encapsulate your style, taste and desires.
– – – – – – – – – – – – – – – – – – – – – – – – – – – – – –
Two of the world's most iconic perfumes…
Chanel Nº 5
Chanel Nº 5 was the first fragrance launched by Coco Chanel in 1921. Described as the world's most legendary fragrance, one bottle of Chanel Nº 5 is sold every 55 seconds around the world.
Chanel Nº 5 evokes a sense of intimacy, seduction, opulence, desire and warmth; however, the exact scent is almost impossible to express. With top notes of Ylang-Ylang and Neroli; Heart notes of Grasse Jasmine and May Rose; and Base notes of Sandalwood and Vanilla; it's this extraordinary complexity that set Chanel Nº 5 apart from all other fragrances of its time.
Chandler Burr, the New York Times perfume critic, best described Chanel Nº 5 as 'a bank of hot searchlights washing the powdered stars at a movie premiere in Cannes on a dry summer night'.

Yves Saint Laurent Opium
A rich embodiment of magic, mystery, enchantment and exoticism, Opium was an extension of Yves Saint Laurent's intense fascination with the Orient.
With Opium, Yves Saint Laurent intended to arouse the senses and release a woman's hidden emotions & inexplicable passions.
First launched in 1977,  Opium created quite the sensation (partly because of its controversial name). Opium features an exotic blend of lush florals, rich spices, and deep wood notes.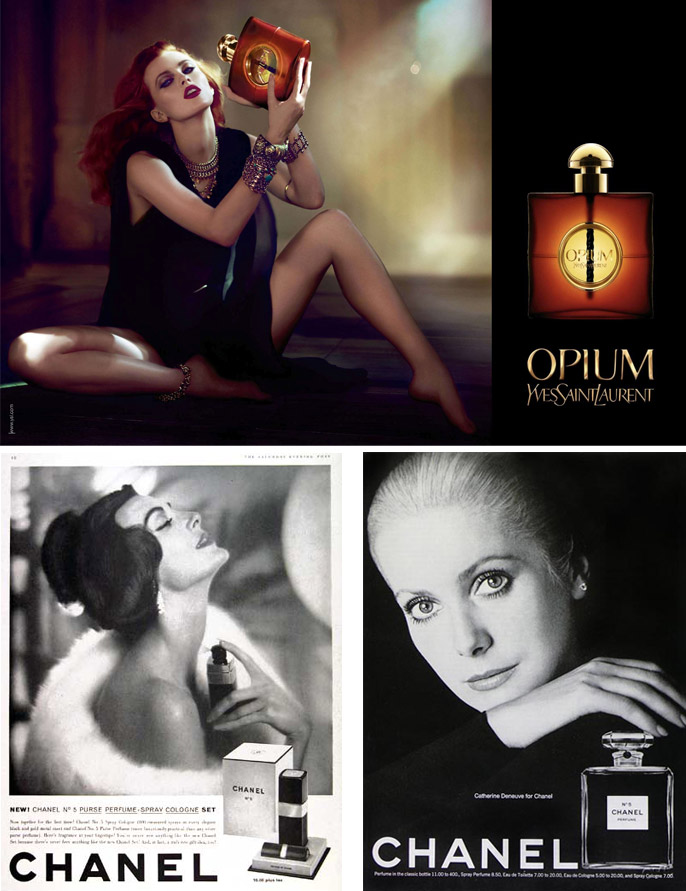 When asked what she wore to bed, Marilyn Monroe simply replied,
"Five drops of Nº 5."
Which is your signature scent? xx
 p.s. you can read more about Chanel Nº 5 by clicking here…
Photos from perfumediary.com / blog.debenhams.com / my.telegraph.co.uk / google images
Miss Dior Chérie…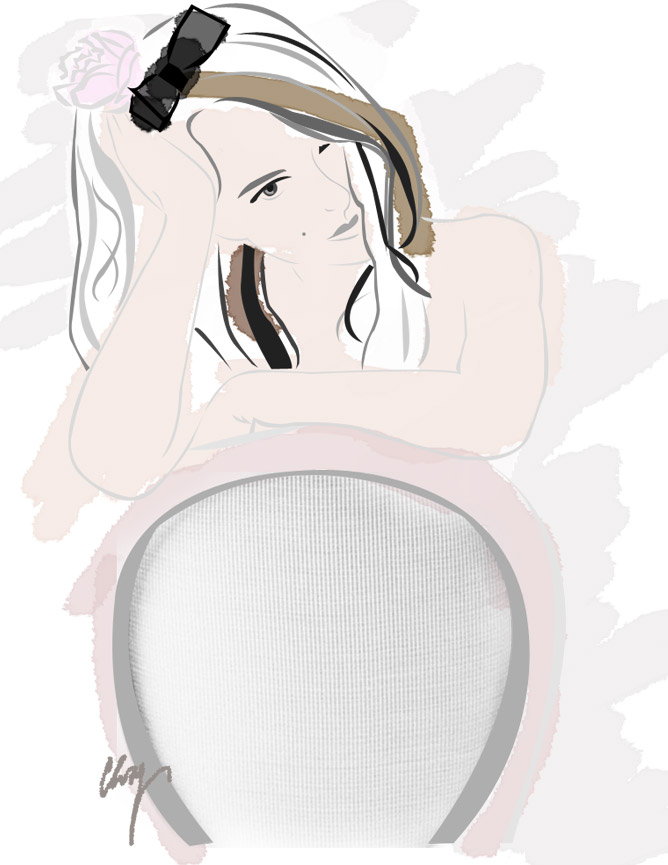 Natalie Portman For Miss Dior Chérie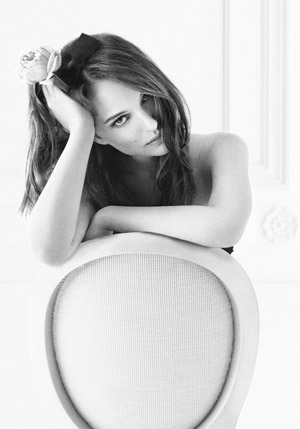 Natalie Portman was a beautiful, glowing, goddess when she collected her Oscar for Best Actress yesterday. Her alluring charm also present in the official Miss Dior Chérie photo which was just released (pictured right & I have illustrated above). The Miss Dior Chérie TV campaign, directed by Sofia Coppola, will be playing in homes from March 21st.
Meanwhile, Portman has also spoken out today on the John Galliano controversy, her statement:
"I am deeply shocked and disgusted by the video of John Galliano's comments that surfaced today. In light of this video, and as an individual who is proud to be Jewish, I will not be associated with Mr. Galliano in any way. I hope at the very least, these terrible comments remind us to reflect and act upon combating these still-existing prejudices that are the opposite of all that is beautiful."
It is uncertain what this will mean for Miss Dior Chérie, whether Portman will stay with the brand or choose to end her contract.
What I am certain of is that Natalie Portman's Miss Dior Chérie Campaign is simply put… exquisite!
A Look Behind The Scenes…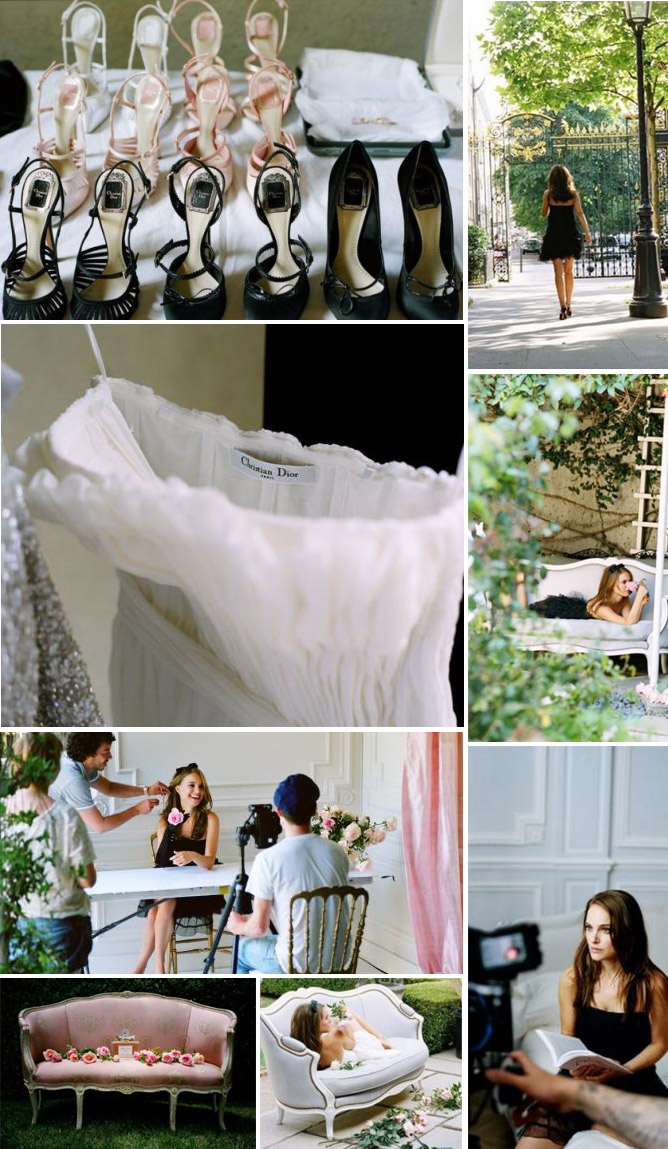 Who is your favourite 'Face Of A Perfume'? xx
Photos from thestylistsite.com & fashionfoiegras.com
Your Daily Fashion Scoop

4 Espresso Shots Of News & Some Fashion Inspiration…
Gucci Inspiration… Florence Welch
Gucci kick-started Milan Fashion Week with a sexy, glamorous bang! Citing Florence Welch as her inspiration, Gucci designer, Frida Giannini, created bold, striking looks reminiscent of film noir in colour. Emerald green, fuchsia, teal and rust, will undoubtedly strike a chord with fans of Tom Ford for Gucci in the 1990's….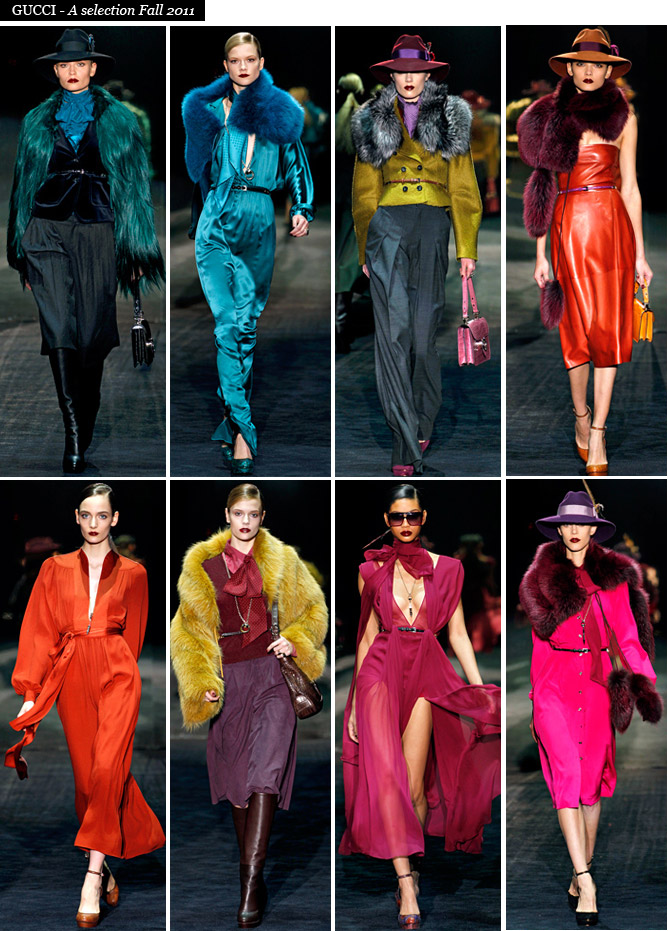 Richard Nicoll For Sportsgirl
Richard Nicoll has just shown at London Fashion Week to great review, and has also announced a collaboration with Australian High Street Store Sportsgirl. The Australian-raised, London-based designer, has created nine pieces for the collection, which feature key basics. A Blazer, Trousers and dresses feature in a sweet, cool hounds-tooth plaid. The collection stays true to Nicoll's signature tailoring and beautifully-crafted individual pieces…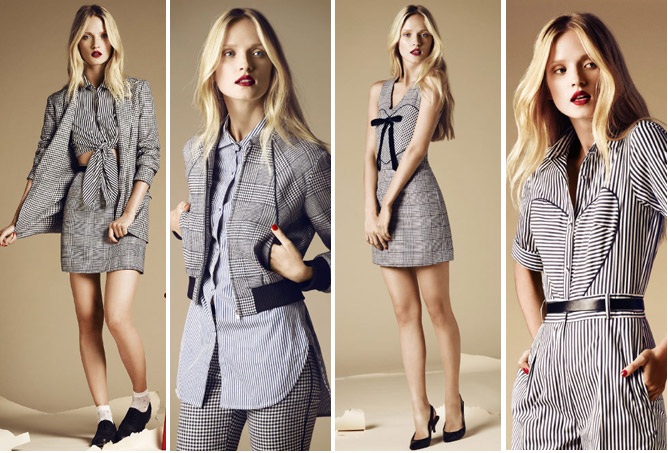 Natalie Portman… French Goddess For Miss Dior Chérie
Natalie Portman stars in the new Miss Dior Chérie fragrance commercial directed by Sofia Coppola. Set to the music of Serge Gainsbourg classic, 'Je T'Aime (Moi Non Plus)', Portman is whimsical, sexy and alluring. In the clip Portman can be seen admiring pink roses, zipping up a black dress and seducing a beautiful young Frenchman before blindfolding him on a bed, to name but a few of her Miss Dior Chérie adventures…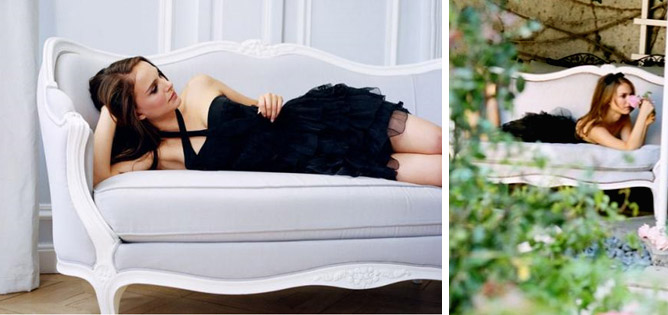 Kelly Osbourne The New Face of Material Girl
Kelly Osbourne has replaced Taylor Momsen as the face of Madonna and daughter Lourdes' clothing line, Material Girl. Osbourne shot the campaign during New York Fashion Week in uber cool East Village bars. The looks scream 80's fun with white denim overalls, high-waisted shorts worn with a bra and patterned jumpsuits…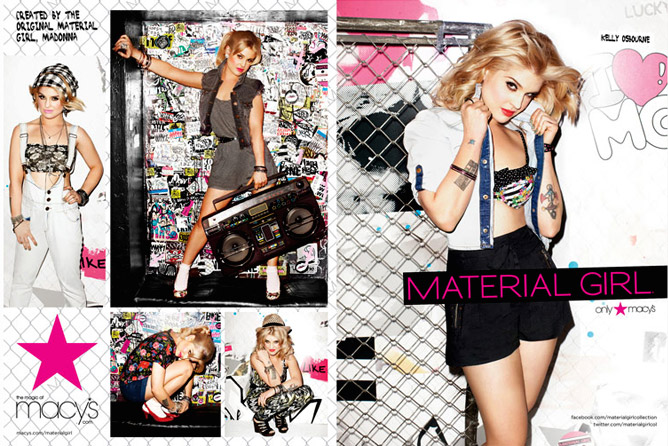 Mid-Week Fashion Inspiration…
Marta Canalda by Andrea D'Aquino for QVEST Spring Cover… With the retro accessories, colourful turbans and glamorous pieces by Jenny Germer; these photos are is simply darling!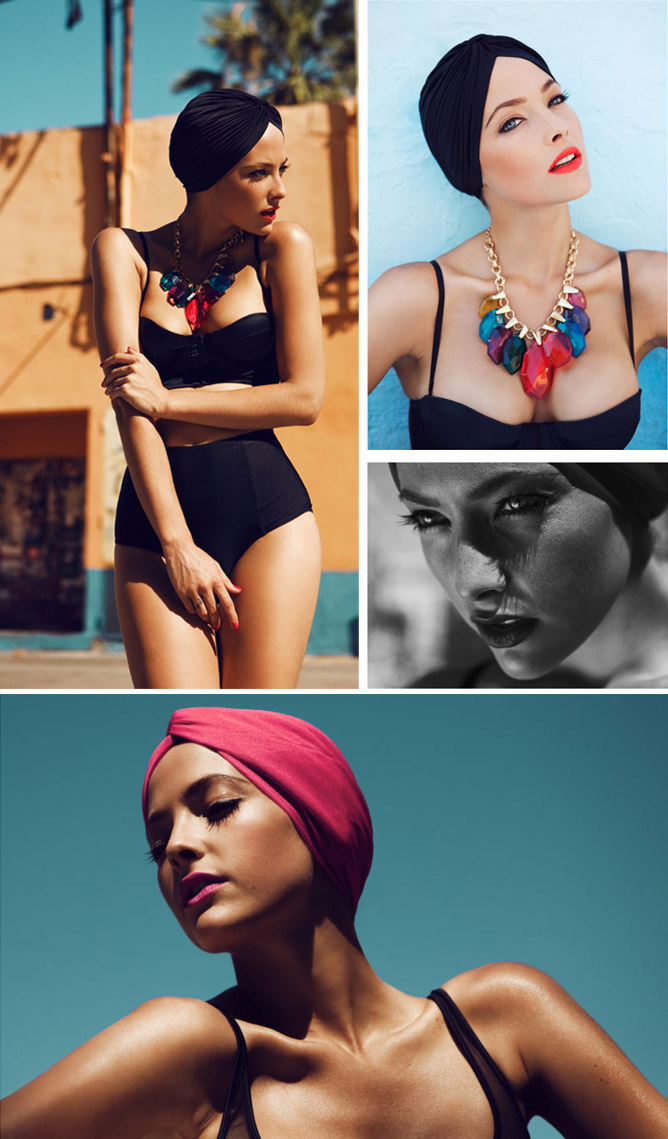 Photos from fashiongonerogue.com, style.com, sportsgirl.com.au, grazia.com.au & google images