Pyjamas are one of my favourite little indulgences. Luxurious, comfortable and chic – there is something decadently alluring about slipping into bed in style.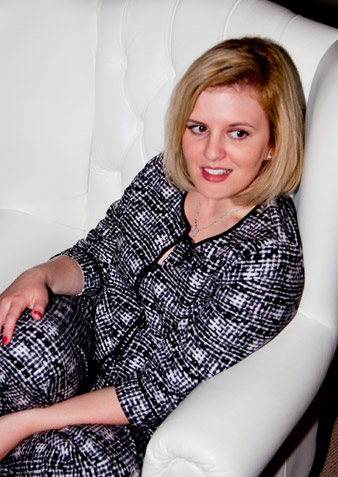 Pyjamas have an unmistakable charm. It's a quiet luxury and languid sophistication. Draping loosely around the body, a classic pair of men's style pyjamas evoke nonchalant vintage glamour.
Coco Chanel recognised the effortless style and beautiful fluidity of a classic pair of pyjamas. During the 1920's, Chanel would often lounge in her pyjamas (which at the time were considered inappropriate for women). She started to create luxurious sets for her clients using patterned silk, satin and Indian cotton and the trend soon caught on.
Many designers continue to reinterpret the classic pyjama style with fresh vigour and panache. From Tom Ford to Louis Vuitton, designer pyjamas bring additional luxury to these gorgeous pieces.
A perfect pick-me-up, indulge in some beautiful sleepwear as a special gift to yourself…
Some Pyjama inspiration…

Did you know… Claudette Colbert, the silent film star, was the first woman to appear on screen wearing pyjamas? They were silk Chanel of course xx
Coco Chanel believed that women should wear perfume wherever they wanted to be kissed. Perfume is a very personal statement. Your signature scent is an extension of your personality; of your character; and your emotions.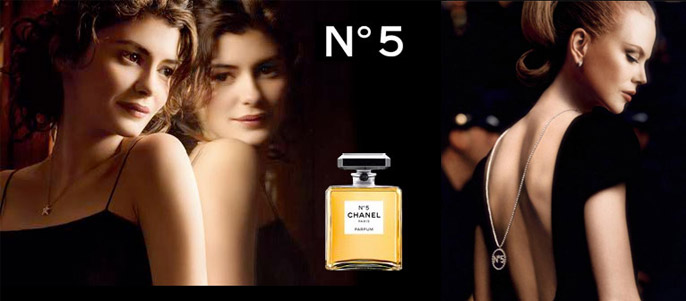 As one of our five senses, smell plays an imperative role in non-verbal communication. Which fragrance you choose may be representing you far before you have spoken or possibly even been seen.
Whether it's floral, oriental, chypre or fruity; perfume is described in three sets of notes. These notes unfold during wear with the immediate impression being the top note; followed by the deeper middle notes; and finally the base notes which develop gradually over time.
Your signature scent should be captivating, alluring and exquisitely beautiful.
It should stay with you through the seasons and across your moods. When finding your signature, be sure to take your time and smell many options. Never settle for a fragrance that doesn't encapsulate your style, taste and desires.
– – – – – – – – – – – – – – – – – – – – – – – – – – – – – –
Two of the world's most iconic perfumes…
Chanel Nº 5
Chanel Nº 5 was the first fragrance launched by Coco Chanel in 1921. Described as the world's most legendary fragrance, one bottle of Chanel Nº 5 is sold every 55 seconds around the world.
Chanel Nº 5 evokes a sense of intimacy, seduction, opulence, desire and warmth; however, the exact scent is almost impossible to express. With top notes of Ylang-Ylang and Neroli; Heart notes of Grasse Jasmine and May Rose; and Base notes of Sandalwood and Vanilla; it's this extraordinary complexity that set Chanel Nº 5 apart from all other fragrances of its time.
Chandler Burr, the New York Times perfume critic, best described Chanel Nº 5 as 'a bank of hot searchlights washing the powdered stars at a movie premiere in Cannes on a dry summer night'.

Yves Saint Laurent Opium
A rich embodiment of magic, mystery, enchantment and exoticism, Opium was an extension of Yves Saint Laurent's intense fascination with the Orient.
With Opium, Yves Saint Laurent intended to arouse the senses and release a woman's hidden emotions & inexplicable passions.
First launched in 1977,  Opium created quite the sensation (partly because of its controversial name). Opium features an exotic blend of lush florals, rich spices, and deep wood notes.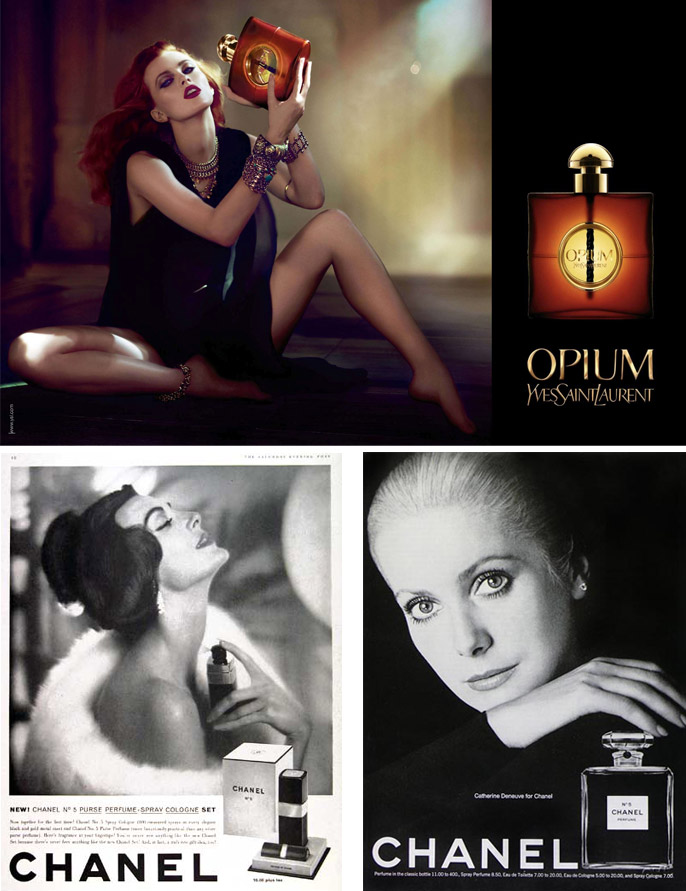 When asked what she wore to bed, Marilyn Monroe simply replied,
"Five drops of Nº 5."
Which is your signature scent? xx
 p.s. you can read more about Chanel Nº 5 by clicking here…
Photos from perfumediary.com / blog.debenhams.com / my.telegraph.co.uk / google images