Jason Wu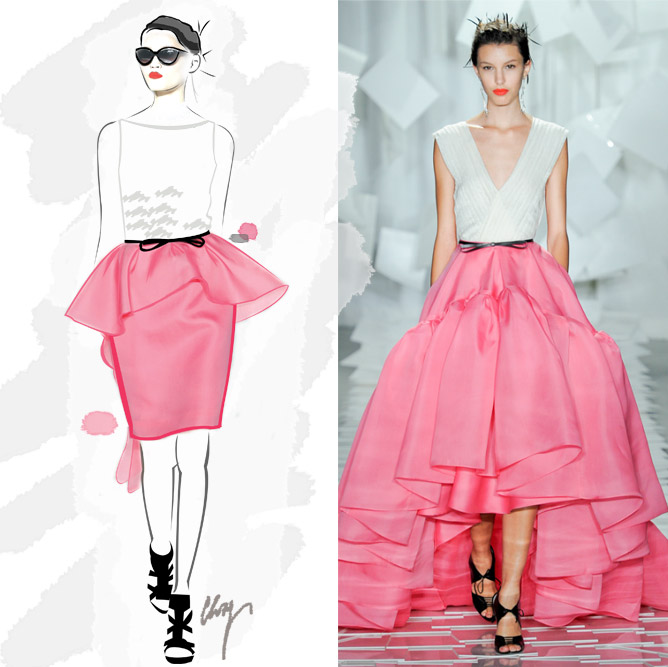 This week, in celebration of New York Fashion Week, I will be illustrating some of my favourite looks from the collections.
Starting off the week, I chose the darling pink and white cocktail dress from Jason Wu. Adore the feminine silhouette; divine colour; and sweet bow belt placed perfectly at the waist. The pattern on the luxe white fabric is simply gorgeous – and can be seen across several looks in the collection. I am in love with this look!
Jason Wu Spring / Summer 2012
Ballerina pink, acidic green and a monochrome floral print (made in collaboration with the artist KAWS), added the striking exclamation points to Jason Wu's  alluring Spring / Summer 2012 collection. Once again delivering a collection pretty, proper, and with just the right amount of edge; Wu's delightful take on feminine glamour will undoubtedly become some of the season's must-have pieces.
It was all in the detail… little candy coloured beads meticulously decorated collars; ball gowns were made shorter in the front and longer in the back; waists were emphasised with sharp lines and slim belts; trousers were beautifully tailored; meanwhile high-thigh-showing shorts added an instant cool factor amongst the collection which buzzed with immaculately charming skirts and dresses.
Exquisite ball gowns in rich, brightly coloured hues of cascading silk gazar closed the show in a spectacular fashion…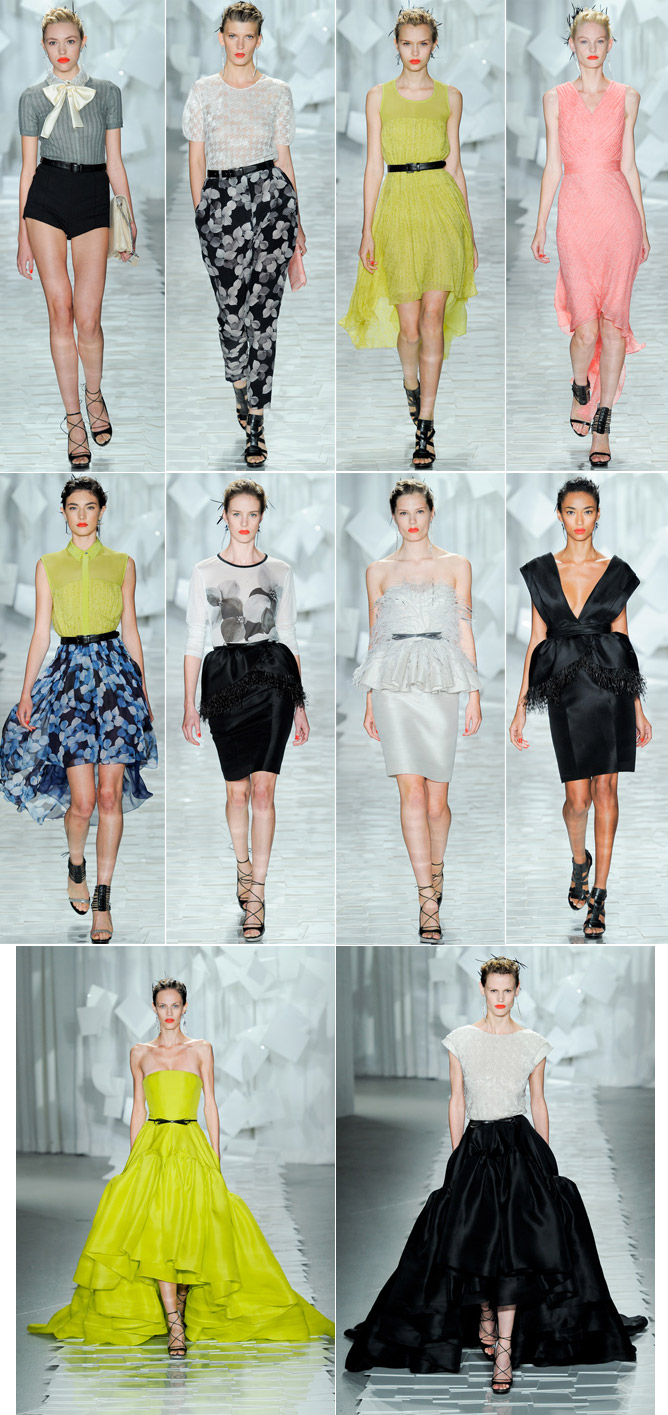 Which have been your favourite shows from NY Fashion Week so far? xx
Photos from style.com
4 Fabulous Fashion Shots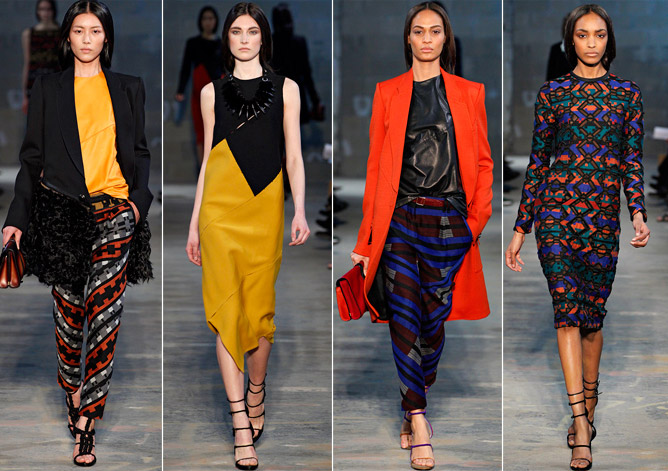 Proenza Schouler
To Grow Under New Investment
A 45% stake in Proenza Schouler, previously owned by the Valentino Fashion Group, has been brought by Andrew Rosen (owner of Theory) and John Howard (financier). Rosen has a portfolio of fashion investments, including; Rag & Bone, Alice & Olivia and Gryphon.
In a joint statement, Proenza Schouler duo, Jack McCollough and Lazaro Hernandez, said: "We are thankful to VFG for giving us a start, and allowing us to get where we are today. There's so much we'd like to accomplish and have found the perfect complement in John and Andrew to help us realize our dreams."
Proenza Schouler has become the hot ticket at New York Fashion Week, favoured by the super stylish; Kate Bosworth, Liv Tyler, Kirsten Dunst and Jennifer Lawrence, amongst others. Starting the label in 2002, Proenza Schouler has already been awarded the Council of Fashion Designers of America 'Designer of the Year' on two occasions.
– – – – – – – – – – – – – – – – – – – – – – – – – – – –
Olivia Palermo Face Of Carrera y Carrera
Modern day style icon; New York socialite; model; designer; reality TV starlet; and all round entrepreneur; Olivia Palermo has been announced as the new face of Spanish jewellery label –  Carrera y Carrera.
In the campaign images (pictured right) Palermo looks radiant and glowing. Adore Olivia Palermo… always immaculately chic!
– – – – – – – – – – – – – – – – – – – – – – – – – – – –
Coco Chanel Secrets Uncovered In New Biography
'Coco Chanel: An Intimate Life', written by Lisa Chaney, will be released later this year and is set to lift the lid on the designer's private life. The biographer claims to have found evidence, Chanel "used drugs, embraced bisexuality and had an affair with Salvador Dali while he was married".
The author's publicist has also confirmed that Chaney accessed documents from the Swiss Federal Archives to prove Günther von Dincklage (one of Chanel's lovers) was a spy for the Nazis during World War II.
While there are many Chanel bios already out there, this one is certainly shaping up to be a compelling read.
– – – – – – – – – – – – – – – – – – – – – – – – – – – –
Rachel Zoe To Design Children's Wear Line
Rachel Zoe has revealed she is designing a children's line. While doing an interview on Hollywood mothers  with US television network ABC, Zoe spoke about her line and said: "There are going to be a lot of boys clothes in my line."
At four months of age Skyler's walk-in-wardrobe is already topped with the crème da la creme, including; custom-made Missoni sweaters and a leather Gucci bomber jacket, amongst others.
– – – – – – – – – – – – – – – – – – – – – – – – – – – –
Hope you are all having a fabulously fashionable week xx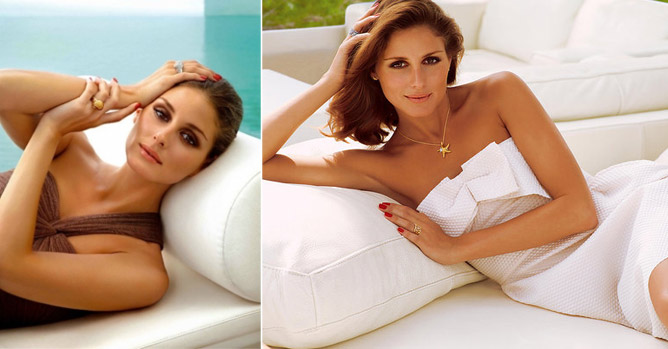 Photos from style.com / google images
Fashion Week Inspiration…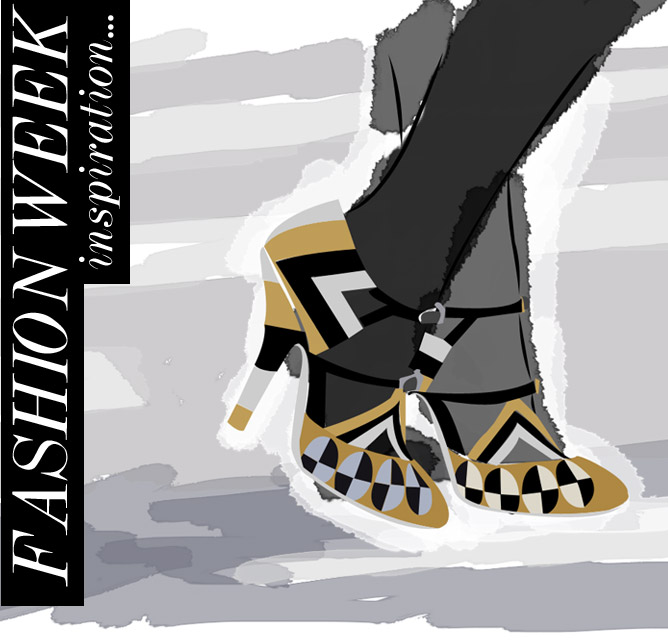 Fashion Week Is My Favourite Time Of Year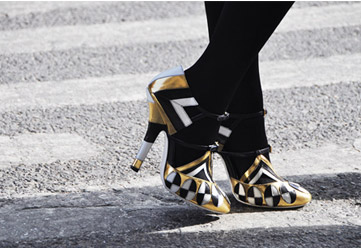 From the exquisite collections on the runways to the incredible street style of the 'fashion flock'– fashion week is a truly enchanting experience. Add to this the amazing street scenes of the fashion capitals – New York, London, Milan and Paris – and you have inspiration overdrive.
Tommy Ton, street style photographer, captured this gorgeous photo outside of London Fashion Week. The shoes, pose and metallic detailing are divine and look effortlessly chic! LOVE!
What have been your favourite shows at New York & London Fashion Weeks so far? xx
 
Photo from style.com