July Inspiration…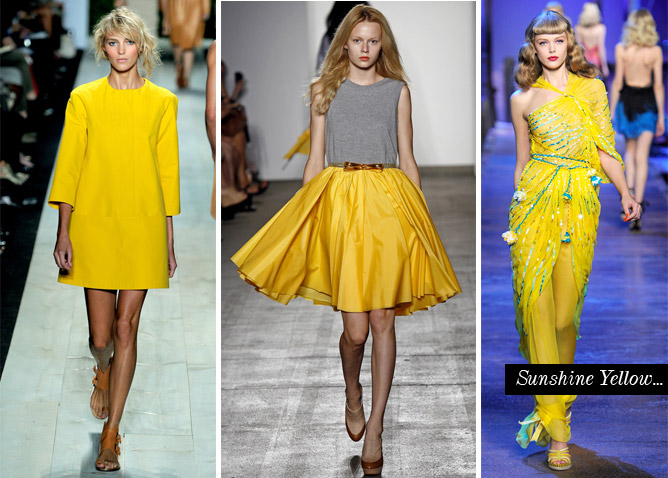 My quote of the month is from the darling iconic beauty Audrey Hepburn… "I believe in manicures. I believe in overdressing. I believe in primping at leisure and wearing lipstick. I believe in pink. I believe happy girls are the prettiest girls.  I believe that tomorrow is another day, and… I believe in miracles." 
I love the pure sweetness of Audrey Hepburn's overtly girly quote and I am determined to embrace her philosophy for July. This month I am all about 'beauty' and maintenance – my nails will always be perfectly manicured and I shall be wearing lipstick in an assortment of luscious shades every day. Overdressing is already a forte of mine; however, I am certain it can be taken to a new level for Audrey. Let the challenge begin (I cannot wait)!  
On another exciting note, Uptown Twirl will be turning one on July 10th! Celebrations will commence soon so be sure to watch this space!
In the meantime, here are some of the things that are inspiring me for July….

What are your July Inspirations? xx
Photos from style.com / cocokelley.blogspot.com / littlebitsoflovely.blogspot.com  / cocokelley.blogspot.com / google images
Accessories, Fashion Illustration
Luxury Handbags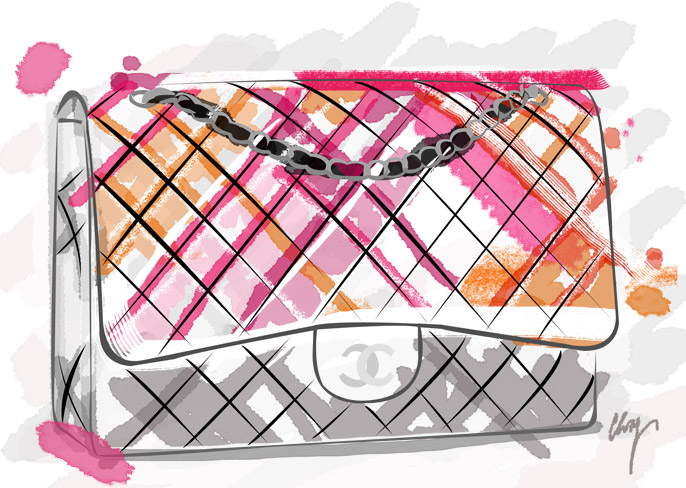 A beautiful designer handbag is a true investment in a timeless work of craftsmanship… a piece of art.
Ok so a handbag cannot change your life by itself; however, it can make a dramatic difference in your wardrobe. A gorgeous handbag can make your heart flutter; rejuvenate your style; and be an investment in your fashion future.

The Chanel 2.55 quilted bag is at the top of my 'Handbag Most Wanted' list. It is the crème da la crème of French style. Coco Chanel designed the 2.55 as she was tired of carrying her handbag in her arms and decided to create a bag that freed up her hands. Now over 30 new models of the classic 2.55 are produced each year, forming part of the House's collections.
The design of any luxury handbag is meticulously created with consideration paid to every tiny element – from the inside material to the outside detailing. For instance every part of the Chanel 2.55 bag is rumoured to be attributed to an exact reasoning:
>> The lining's burgundy colour represents the colour of the uniforms at the convent where Coco Chanel grew up
>> The zippered compartment on the inside of the front flap  is where Chanel is rumoured to have stored her love letters… oh la la
>>The back outside flap is for storing money.
>> The famous quilted pattern is believed to have been inspired by several sources, one of which was the cushions in Chanel's Parisian apartment.
>> The revolutionary chain strap is supposedly inspired by the orphanage Chanel grew up in. The caretakers would hold their keys at their waist dangling from the same type of chains.
Why invest in a beautiful handbag:
Craftsmanship
Each bag is handcrafted with extreme attention to detail and in some bags cases it can take up to 18 to 24hours to complete just one bag. For instance, Hermès does not use assembly lines. Only one Hermès craftsman may work on one handbag at any time – painstakingly hand-stitching each individual piece.
Luxury Materials
Designer handbags may be created in an array of materials, from luxury fabrics to precious metals and exotic skins, including; alligator, crocodile, buffalo, shark, lizard, snake, lamb, oxen, deer, calf and ostrich. The skins are first professionally treated before being dyed in an extensive range of gorgeous colours and shades.
Innovation
The metallic detailing on designer handbags is often plated with precious metals, such as gold, and will not tarnish over time.
Worth The Wait
The term "It Bag" is often used to describe an easily recognisable status bag. Many truly lust worthy bags you will have to wait for…some a very long time! The Hermès Birkin bag can have up to a 6year waiting list.
A Work Of Art
A beautiful handbag is a miniature work of art, which would be as much at home on your wall in a frame as it is holding your belongings.
It May Just Become A Collector's Item
Hermès is one of the few handbag labels which either hold or increase their value over time.
A classic handbag is one you will still be loving and wearing until your granddaughters are old enough to covet them… truly the title of a 'quality investment'.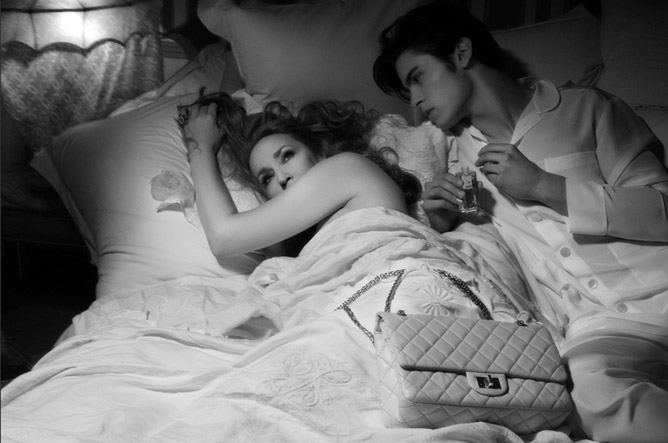 I would love to hear your thoughts. Which designer handbag are you lusting after? Or you do you feel any or overrated? xx