Whether you are looking to the 50's, 60's or the future for fashionable inspiration, you can see the light through some incredibly eccentric frames.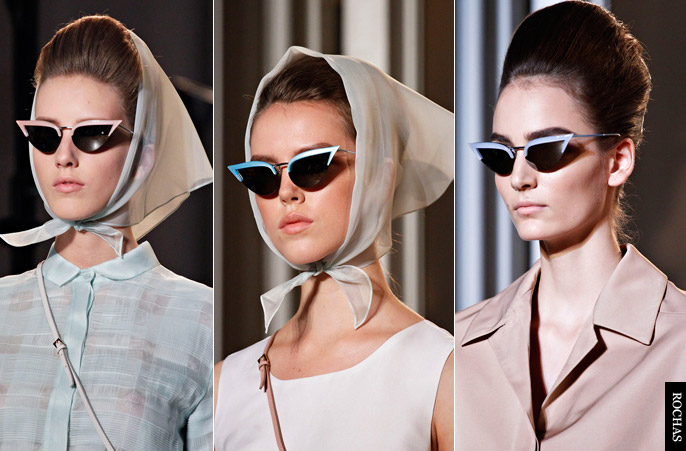 50's Finesse
Channel Old-Hollywood glamour and iconic starlets such as Marilyn Monroe with a striking pair of cat's eye lenses. Appearing on the catwalk at Rochas Spring / Summer 2012 collection; the cat's eye frame is all about timeless style and nonchalant sophistication.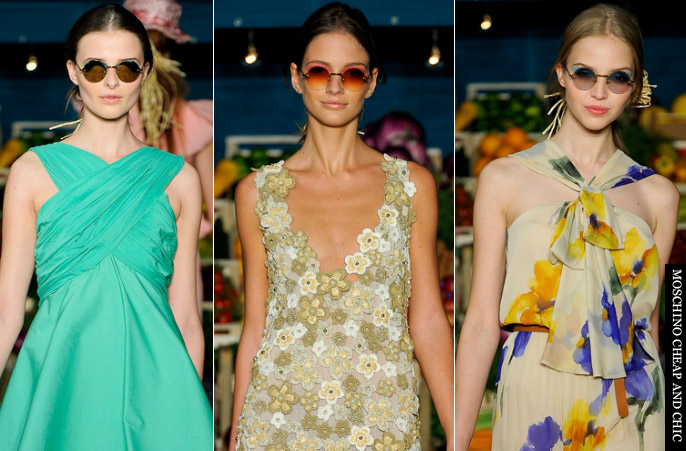 60's Cool
Appearing on the catwalk at Moschino Cheap And Chic; evoke the unmistakable cool of 60's musical icons such as Cher and John Lennon with a pair of moon-shaped frames. The luxe hippie shades in a rainbow of lens colours – truly allow you to look at the world through rose-tinted glasses.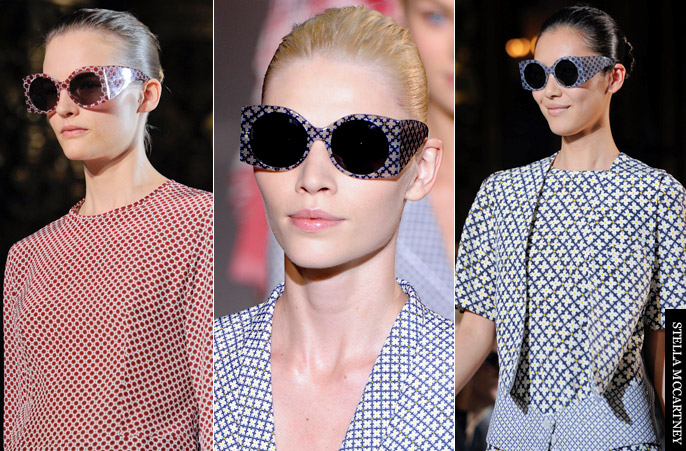 Fantastically Futuristic
Turn up the volume with a pair of space-age frames. In bold, dramatic and kitsch shapes, futuristic lenses were also patterned, sparkly and could quite literally render you speechless.  At Stella McCartney, the collection's bold prints were extended to the model's faces. While at Viktor & Rolf, bedazzled frames will ensure all attention is focused on your pretty face.
And For that X-Factor…
Why not coordinate your accessories with your shades? Statement earrings in a complementary tone add a kitsch, cute twist.
How will you frame your pretty face? xx
Photos from style.com
"Imperfection is beauty, madness is genius and it's better to be absolutely ridiculous than absolutely boring" – Marilyn Monroe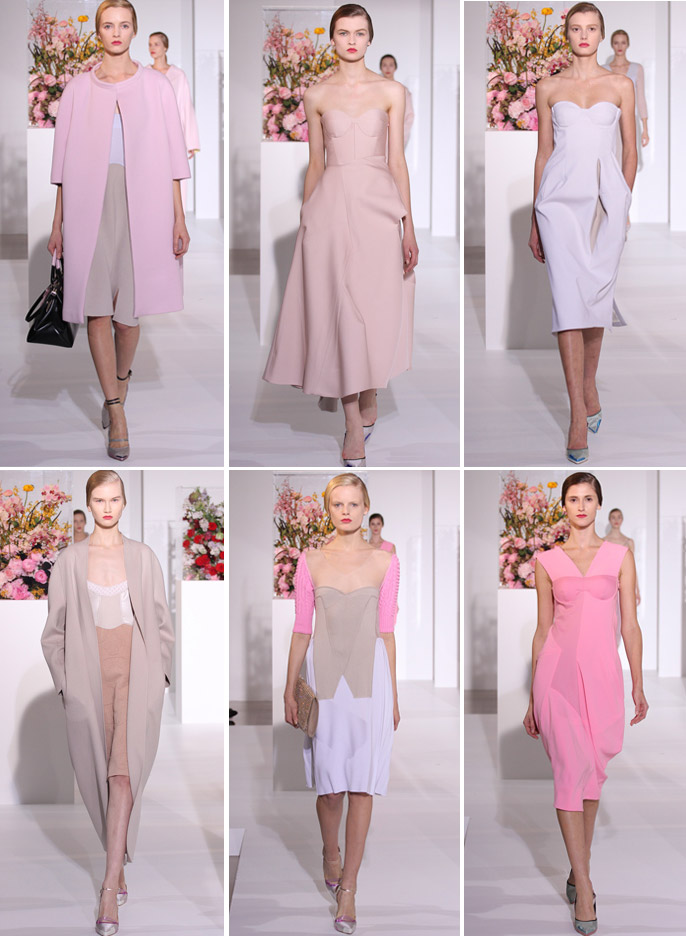 My August Inspiration…
While I am actually a couple of days early for my August inspiration, I am terribly excited about the month ahead! This month I will be celebrating my birthday! I will also find out whether I will be having a little baby girl or boy (cannot wait)! There will also be a couple of new developments on Uptown Twirl which I am thrilled to share with you all soon. But in the meantime…
Just a few of the things inspiring me this month…
The breathtakingly exquisite  Jil Sander Fall 2012 collection – reminiscent of delectable 'strawberries & cream'; decedent birthday celebrations; preciously pretty  pink sponge cake; iconic beauty and screen goddess Marilyn Monroe; beautiful words with so much meaning; inspiring workspaces…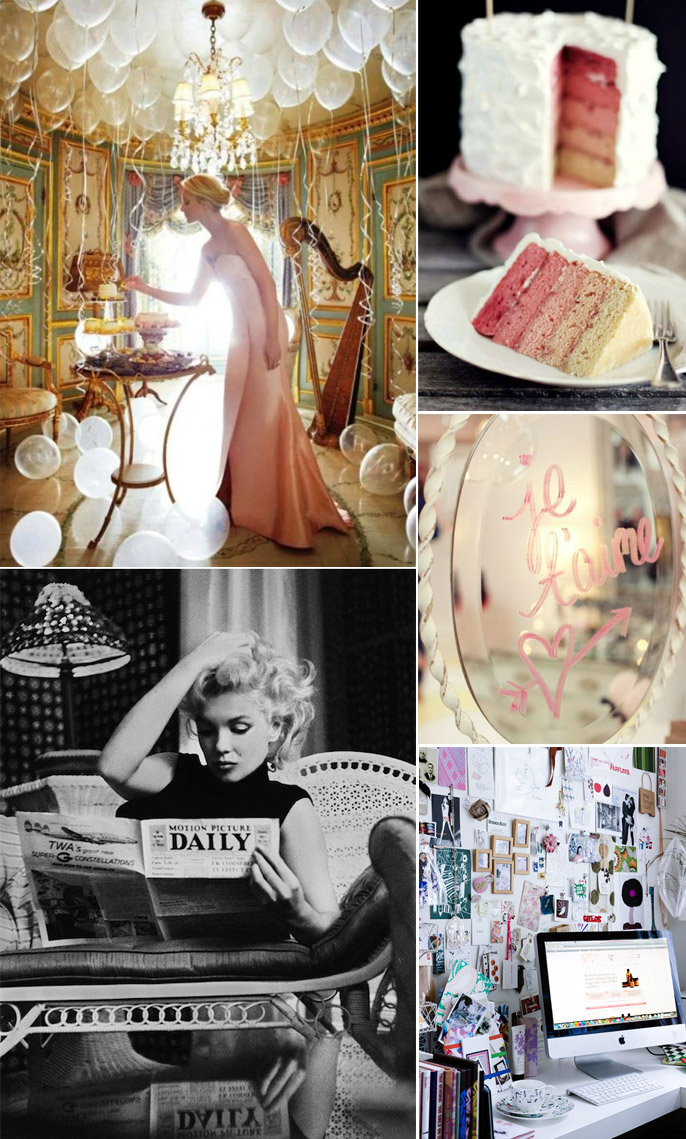 What is inspiring you right now? xx
Photos from style.com / thealternativebride.blogspot.com.au / littlebitsoflovely.blogspot.com.au
Be inspired by the London Olympics & dress for gold, silver or bronze…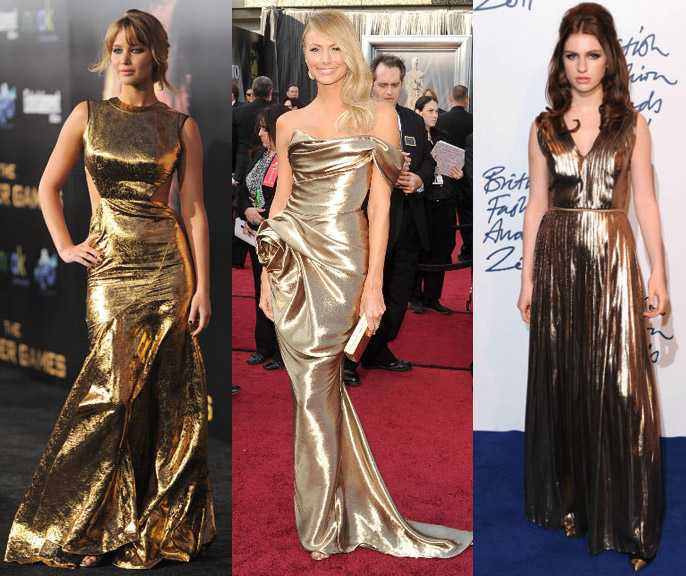 All that sparkles…
no Olympic event is complete without the lustre of precious metal. Salute your Olympic heroes' with a glamorous, shimmering of gold, silver or bronze.
While diamonds are a girl's best friend – precious metals can be equally enchanting. Whether you choose to add your metallic sparkle to wrists with selection of heavy jewels or to your eyes with a glistening shadow – molten metals can add a show stopping shimmer.
And while discretion is often the epitome of chic, don't be afraid to embrace the heavy metal movement. A full length metallic gown can be truly hypnotising…
Will you be going for gold, silver or bronze? xx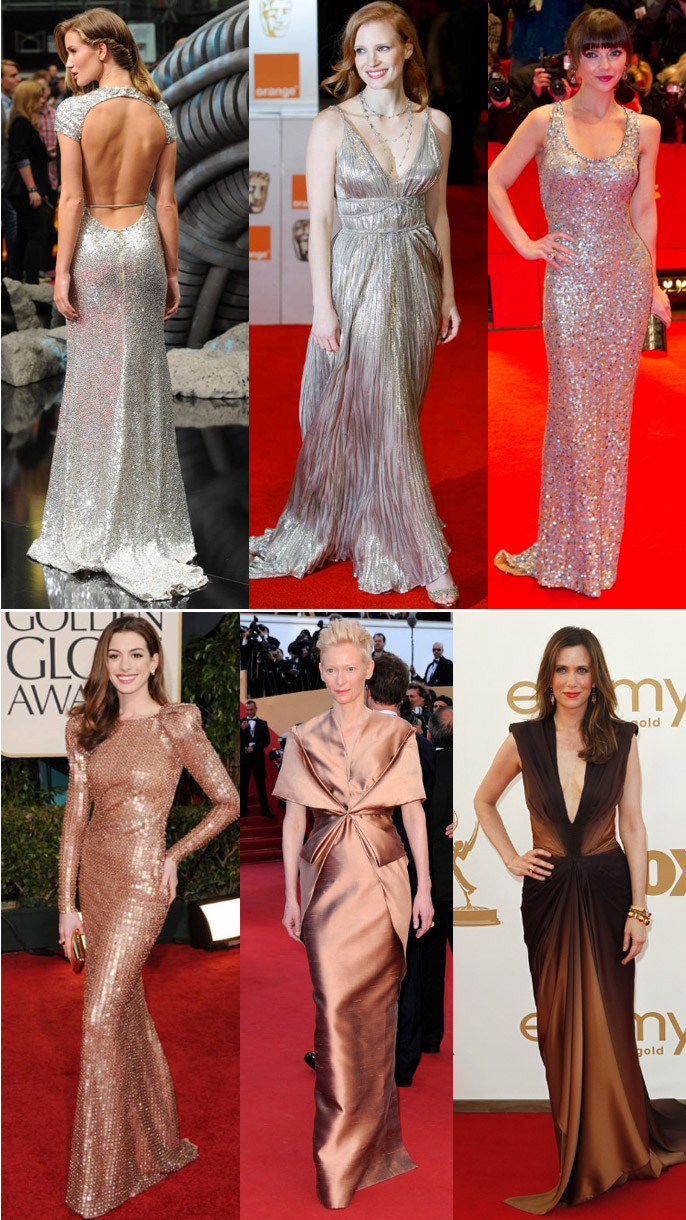 Photos from stylebistro.com / candybarbie.com / stephieprice.com / graziadaily.co.uk / magazine.motilo.com / fashionschooldaily.com / yahoo.com / fashion.about.com / celebrity-event.com