this week now that I have a slight baby bump (captured on Instagram)…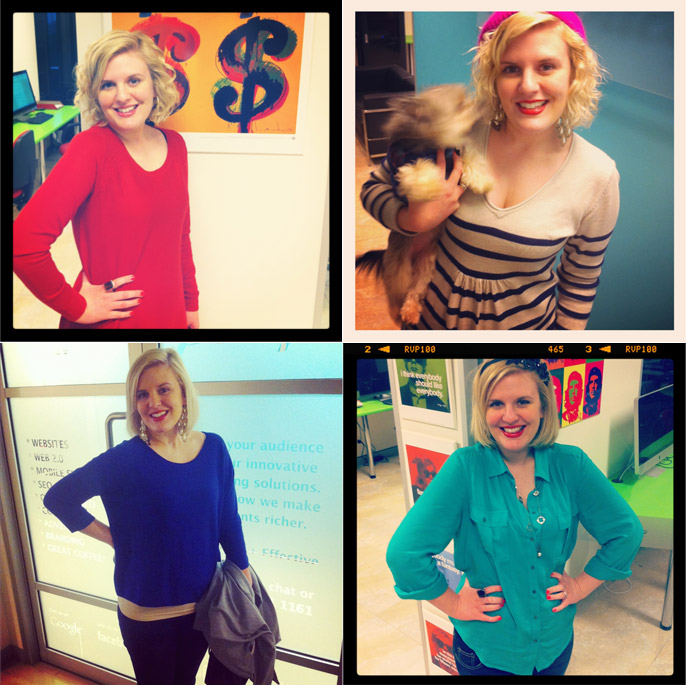 Being nearly 16weeks pregnant I have had to start tweaking my wardrobe and daily outfit choices to work with my new figure. After a couple of full day shopping trips I now have quite a mini collection of pieces, to take me from the office to the evening (well for the time-being anyway).
While building my new capsule pregnancy wardrobe, I have embraced dresses and tops in bright colours and loose silhouettes. I have also been stocking up on statement accessories to add that extra pizzazz to my looks. Colourful berets; large vintage-inspired necklaces; and statement earrings have all been on my purchase list.
What are some of your pregnancy wardrobe tips? xx
p.s. Don't you just love Instagram! You can follow my pics on Instagram or
on Uptown Twirl's  Twitter & Facebook pages!
Evoking the romance, mystery and darling of old-world New York, Vogue Germany's striking editorial for the August 2012 edition, leaves me daydreaming of this glamorous city.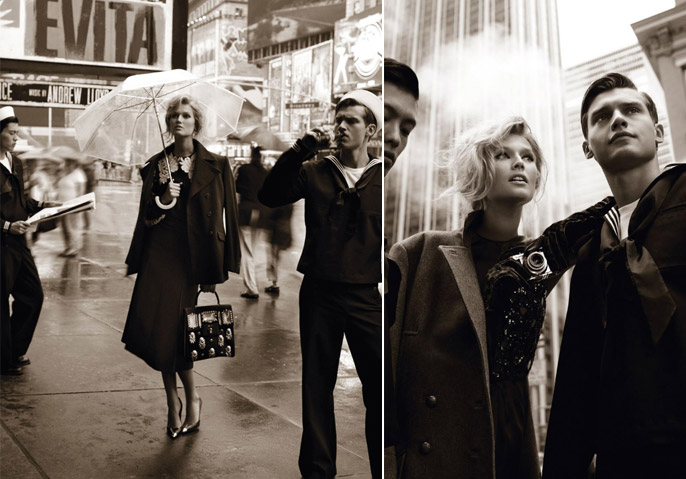 Blurring the backdrop of modern day New York, get swept up in this chic editorial celebrating old-world glamour.
Featuring the exquisitely beautiful Toni Garrn, the mainly black and white editorial captures the feminine, elegant allure of 1940's fashion. Highly embellished dresses, structured coats and pointed-toe pumps evoke a romantic nostalgia reminiscent of this timeless style.
Garrn's blonde locks were pulled into a loose, retro French twist and her make-up kept subtle and fresh. Her eyes the main focus, were lined with soft black eyeliner, creating big, beautiful eyes.  
Be inspired by this elegant and timeless styling…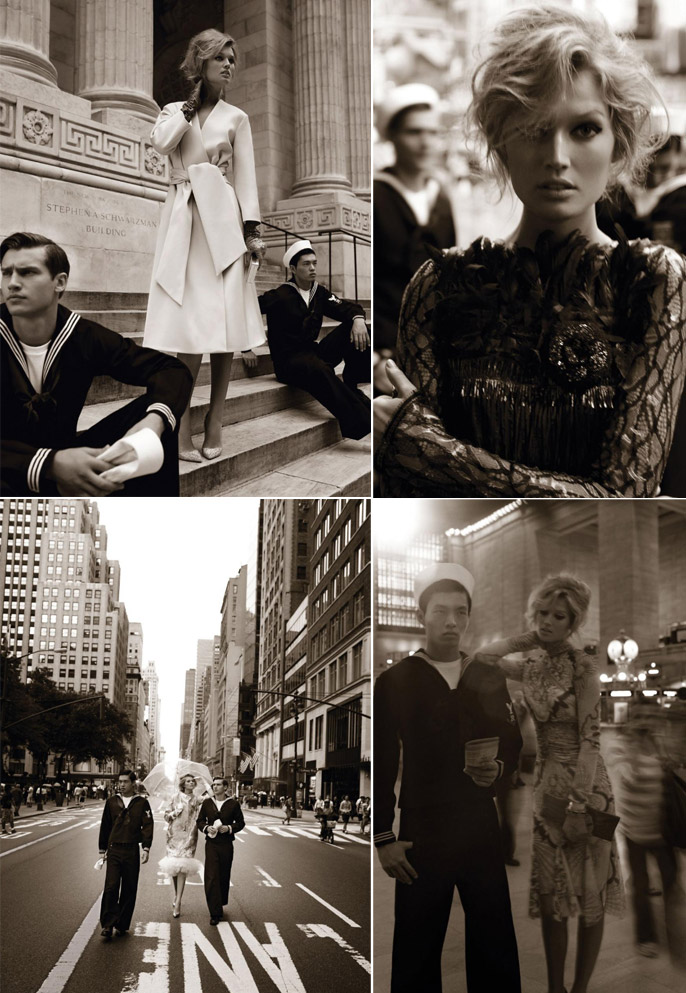 Happy Weekend! xx
Photos from fashionising.com
Bewitching, bedazzling and hypnotically sexy… Fendi's metallic eyes are quite simply breathtaking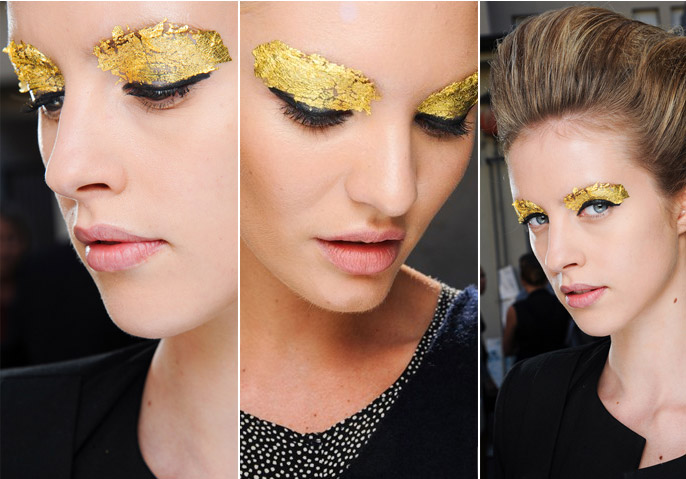 What better way to add that extra dash of sparkle to your Saturday night then with dazzling metallic eyes…
On the Fendi Spring / Summer 2012 runway the eyes had it. Lids were layered with gold and silver leaf flicks for some seriously powerful eyes.
Models' eyes were first lined with a thick black cat-eye line on top; while the bottom lashes also received a slick of thin black liner. Lightweight reflective sheets (in silver or gold) were then placed all the way up to the brow bone using an adhesive gel… magnifique!
To keep all of the focus on the eyes, the rest of the face was kept clean and fresh. Subtle dewy blush and soft pink lips added the perfect finishing touches…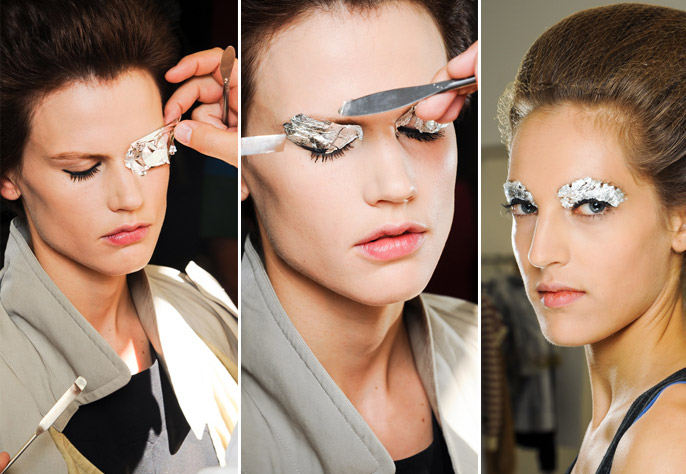 What is your favourite eye make-up trick? xx
Photos from style.com / vogue.co.uk