Walking On Sunshine
Summer is nearly here {well it is for all of you Northern Hemisphere lovelies anyway!}, and to celebrate those days of endless sunshine, here is my list of 5 items to refresh your wardrobe for the sizzling season ahead…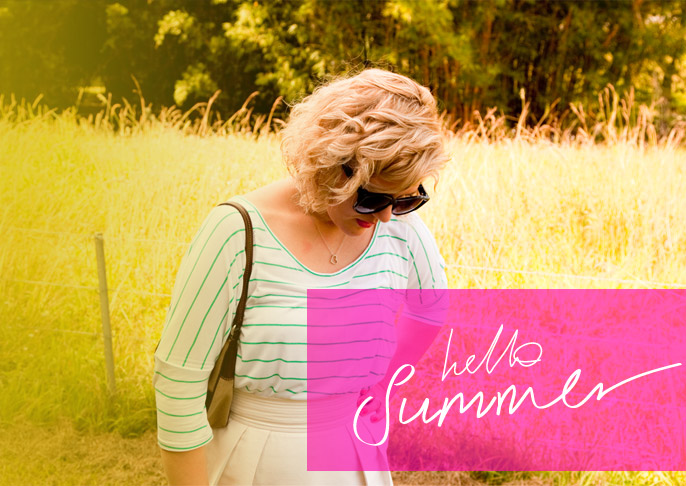 A Summer state of mind…
Summer means a new wardrobe on rotation. Staying out late. Glowing, fresh skin. Pretty nail polish on your toes. Cocktails by the pool. It's about joy and fun and laughter. It's about romance and daydreaming and endless happiness. Most importantly it is about looking and feeling your best.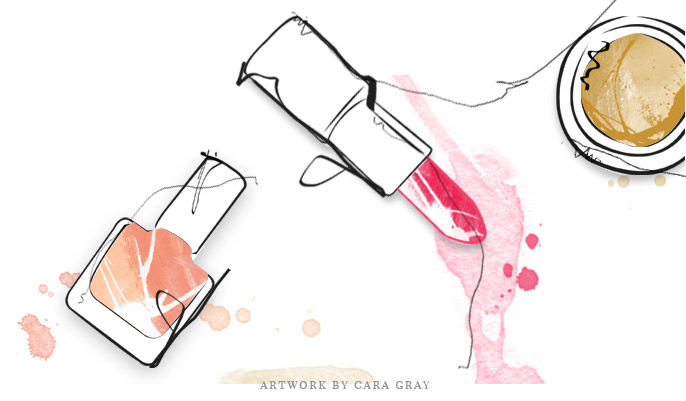 Here are my top 5 items to update in your wardrobe this Summer:
Sensational sunglasses
Decorative eyewear offsets that sizzling summer sun whilst you claim your leading lady status. Exuding nonchalant cool and timeless old-Hollywood glamour – sunglasses are the ultimate accessory to take your outfit to the next level.
Fabulous flats
Kick off those winter blues (opps I mean boots!) and embrace the season of beautiful open toe heels and fantastic flats. But flats needn't be bland or boring… embellishment and / or vivid colour will make footwear a dream.
Classic white tee or blouse
A classic white tee is darling for any season, yet exudes an undeniably fresh sophistication when worn effortlessly in the summer. It's polished, yet unpretentious. It's about getting back to basics. And it's the perfect way to offset your glowing summer skin.
Eye-popping lipstick
Drawing attention to your beautiful pout with a stunning summer shade is the perfect way to revitalise your make up bag for a new season ahead. A hot pink, orange or red lipstick makes summer kisses all the more magic. All the while these vivid shades can actually help to brighten your complexion. So for fresh summer elegance, keep your eye makeup minimal with all attention given to your polished pout.
Iconic striped shirt
Channel the iconic glamour of Audrey Hepburn in a timeless striped shirt or dress. Exuding an effortless elegance and nonchalant cool factor, the striped shirt has been a timeless classic for decades. Wear over swimwear; to the office; or a romantic date… the stripe possibilities are endless.
What is on your Summer list? xx