Zooey Deschanel
Known for her electric, vintage inspired wardrobe; Zooey Deschanel is fast becoming a modern-day style icon.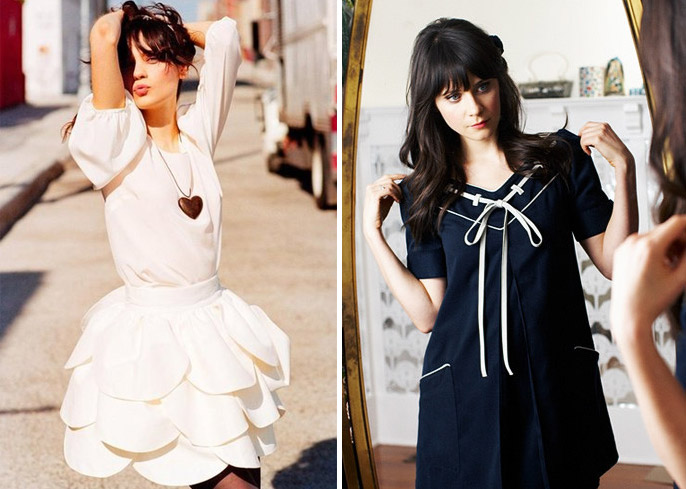 Feminine, sweet and unmistakably cool, Zooey Deschanel has a positively charming style.
A delicate, daring risk taker, Deschanel chooses vintage-inspired flattering silhouettes for day and night.  She is often in dresses and flirty skirts which are clinched in at the waist. She favours Mary-Jane heels and black opaque and coloured tights. With a love of bows and ribbons – her looks are often finished with a sweet belt or a headband in her hair. Floral accents, lace and hats also accentuate her unique style.
As a face of Rimmel, Deschanel always has flawless hair and make-up. With a nod to 60's sexy mod styling; sultry black eyeliner or a striking red pout are her beauty essentials. Beautiful bangs are also a signature component in her darling style.
Her love of fashion also extends to shopping, Deschanel has said:"I go shopping every week, literally. There's something about getting a new dress or shirt that makes you feel that extra 20 percent better."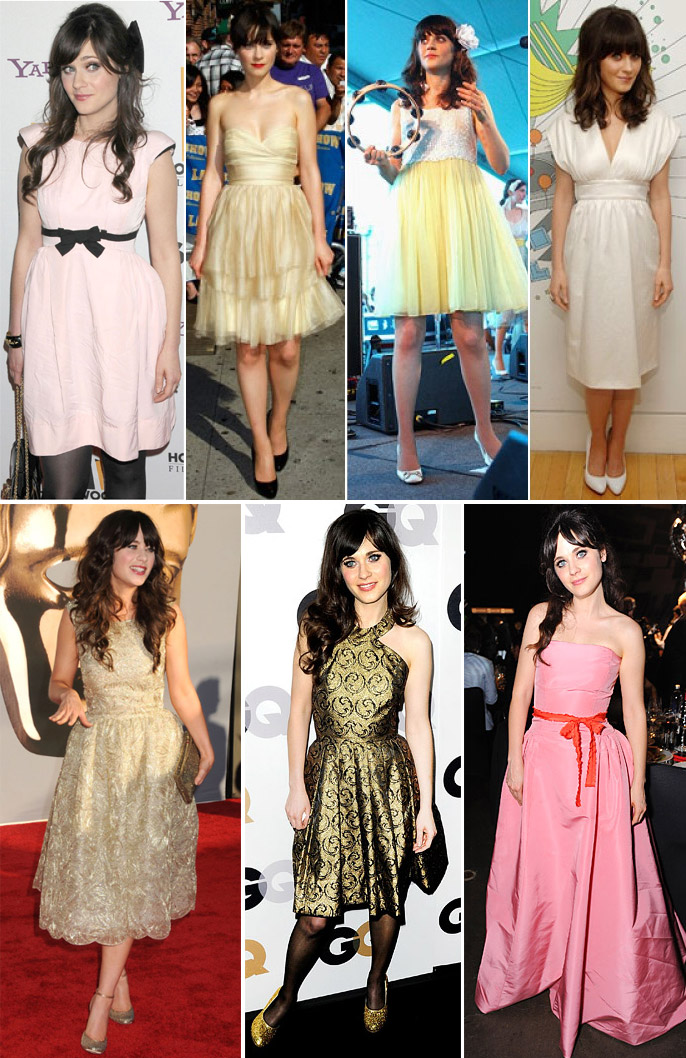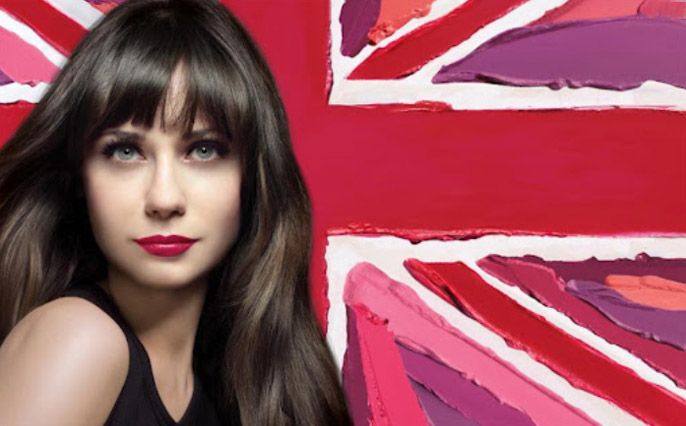 Do you covet Zooey Deschanel's style? xx
Overtly feminine & positively chic – a brooch can make quite the style statement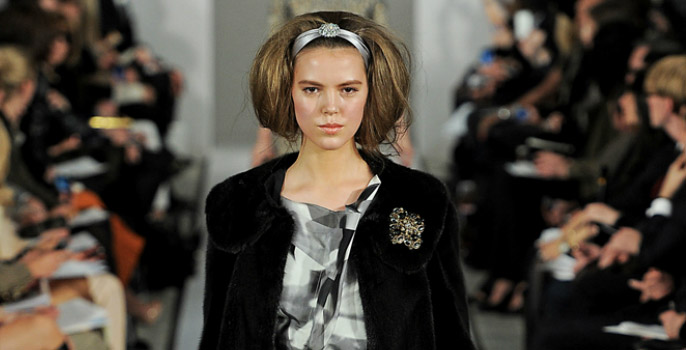 On the Oscar de la Renta Fall 2012 runway, opulently beautiful brooches added the perfect finishing touch to several looks.
The decedent Gobstopper sized crystals created bulbous brooches, which were pinned high at the neck of a crisp white shirt or perfectly placed on chunky knits and coats. Dusted with glistening pearls and gems, they added an extra splash of glamour to this chic collection.
Evoking a vintage nostalgia, brooches are the perfect accompaniment to clean lines and a minimalist look. A sparkling brooch creates that extra dash of the dramatic in your style. These darling embellishments enable you to reinvent some of your most loved pieces (from a classic blazer to a simple little black dress) and are perfect for adding a chic touch of individuality to your look.
Evoke the playful mood of the brooch and wear in a cluster of your favourites for an artful electric twist.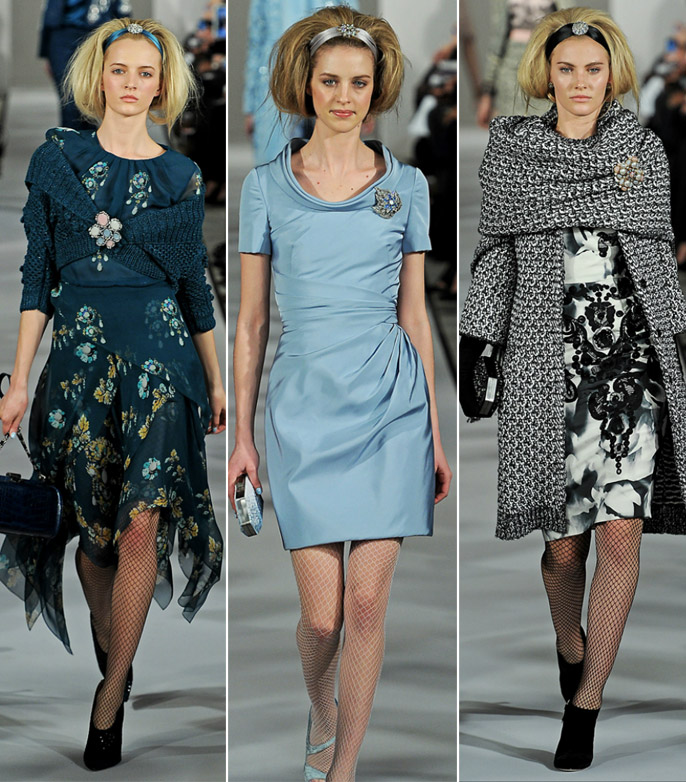 Will you empty your jewellery box & wear a beautiful brooch? xx
 Photos from style.com
Frame your face with glistening gems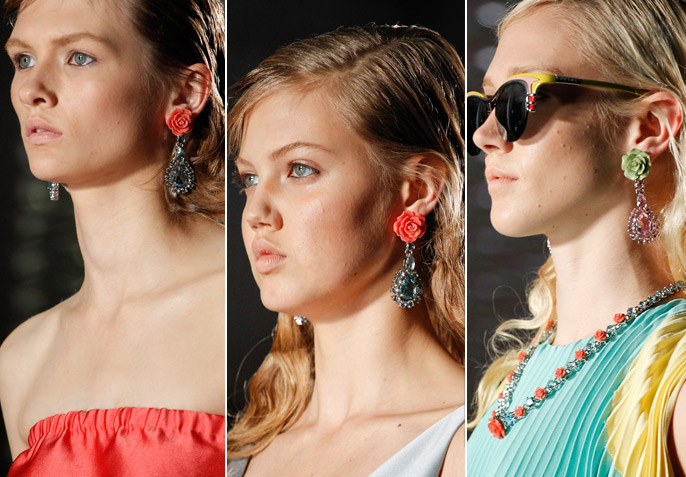 When updating your wardrobe for the new season, don't forget your jewellery box.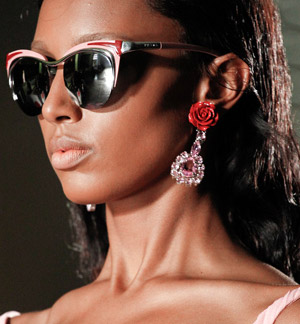 At the Prada Spring / Summer 2012 runway presentation, jewellery made as much a statement as the clothes. The earrings in particular were bold, charismatic and impossible to ignore.
Ornate antique inspired earrings, with sweet enamel flowers in bursts of pastel colours and tear drop precious gems, added an unexpected polish and drama to the collection.
Part Old-Hollywood glamour, part youthful sweetness; the Prada earrings are really quite breathtaking.
When wearing statement earrings, choose gem stones to compliment your outfit or be bold and embrace the unexpected. At Prada, for example, coral flower earrings with blue precious gems were worn with a light blue gown; while green and pink earrings where worn with a turquoise dress. Don't be afraid to break the rules…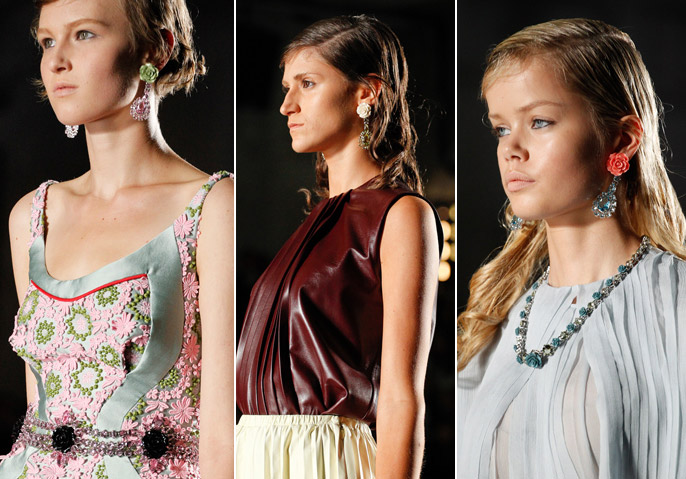 Will you embrace sparkling statement earrings? xx
Photos from style.com