Uptown Style File
Zooey Deschanel
Known for her electric, vintage inspired wardrobe; Zooey Deschanel is fast becoming a modern-day style icon.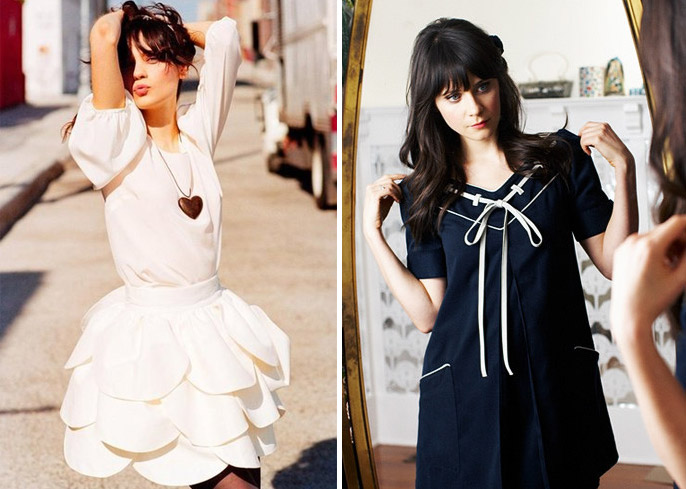 Feminine, sweet and unmistakably cool, Zooey Deschanel has a positively charming style.
A delicate, daring risk taker, Deschanel chooses vintage-inspired flattering silhouettes for day and night.  She is often in dresses and flirty skirts which are clinched in at the waist. She favours Mary-Jane heels and black opaque and coloured tights. With a love of bows and ribbons – her looks are often finished with a sweet belt or a headband in her hair. Floral accents, lace and hats also accentuate her unique style.
As a face of Rimmel, Deschanel always has flawless hair and make-up. With a nod to 60's sexy mod styling; sultry black eyeliner or a striking red pout are her beauty essentials. Beautiful bangs are also a signature component in her darling style.
Her love of fashion also extends to shopping, Deschanel has said:"I go shopping every week, literally. There's something about getting a new dress or shirt that makes you feel that extra 20 percent better."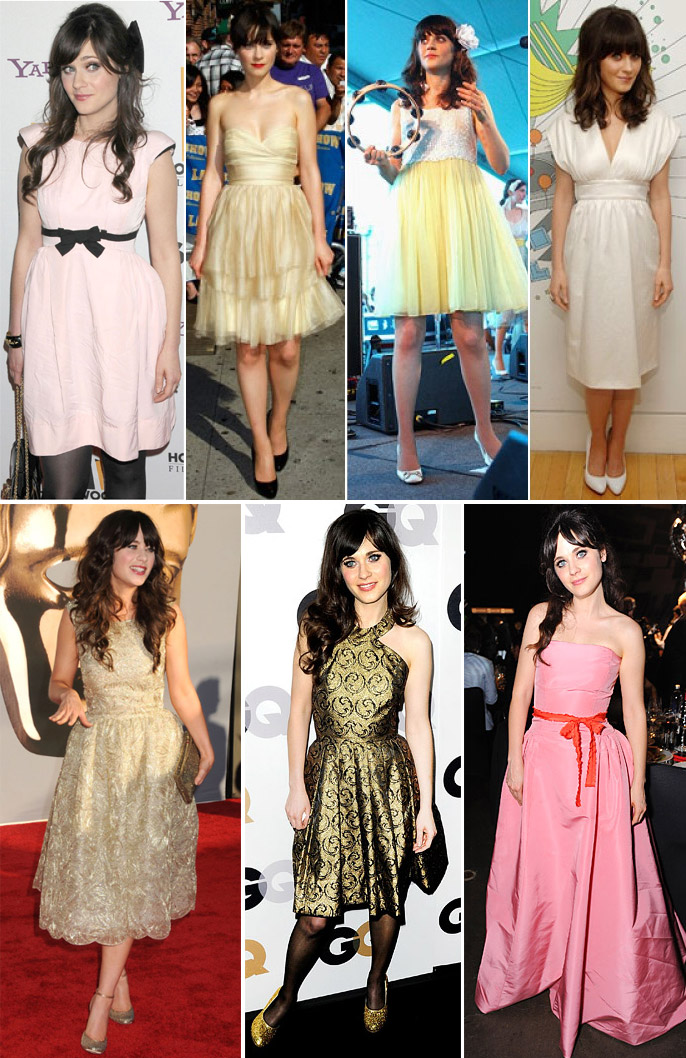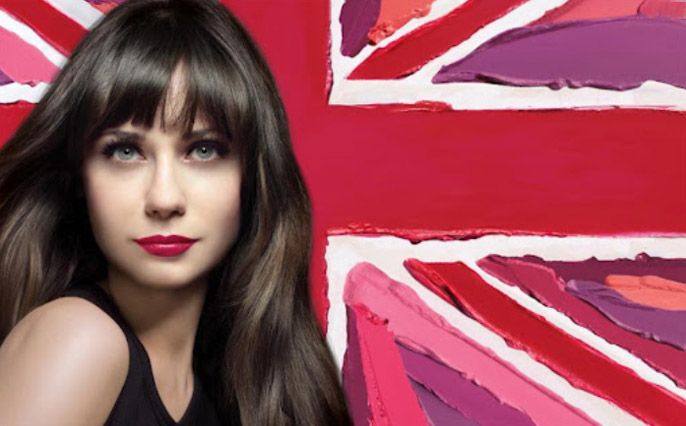 Do you covet Zooey Deschanel's style? xx