Bunny Ears For Easter
In celebration of Easter Sunday, here is a fashion flashback to make you smile… the infamously adorable Louis Vuitton Bunny Ears! J'adore!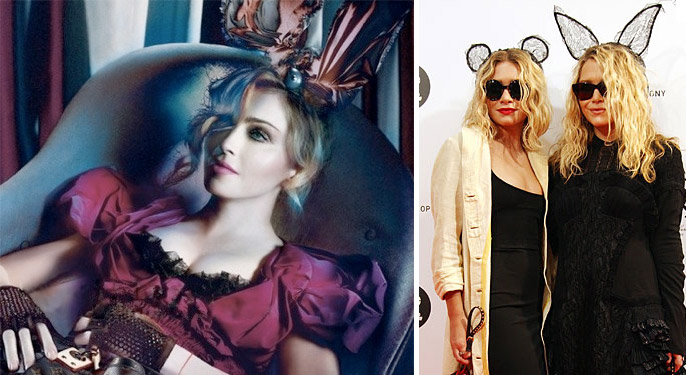 Fashion is meant to be fun & what says a 'hopping good time' better than bunny ears?
Take your look to new heights this Easter Sunday with a pair of bunny ears. Appearing on the Louis Vuitton Fall 2009 runway, Marc Jacobs' bunny ears became an accessories sensation.
Sweet, chic bunny ears topped heads with enviable panache. Show stylist Katie Grand was reportedly inspired by "a black doe rabbit in the pet shop on the corner". Created by Stephen Jones, the bunny ears brought a fresh frivolity to the catwalk. Of the ears, Marc Jacobs said: "I like the kind of Playboy, French coquette aspect to it."  For the Fall campaign, around 40 pairs of bunny ears were made in order to find the perfect shade for Madonna.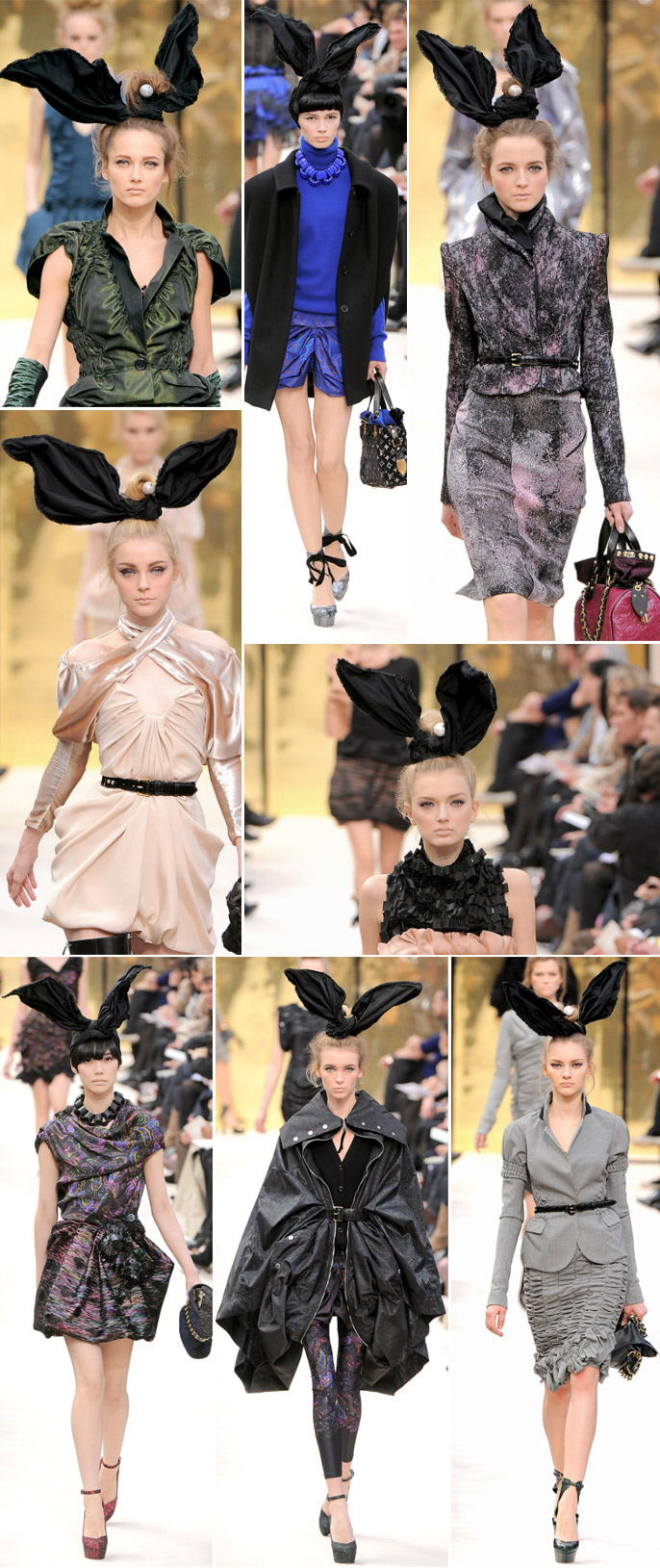 Will you wear your bunny ears today? Happy Easter Everyone! xx
photos from style.com / fabsugar.com.au / google images