Must-Have Pieces & Wish List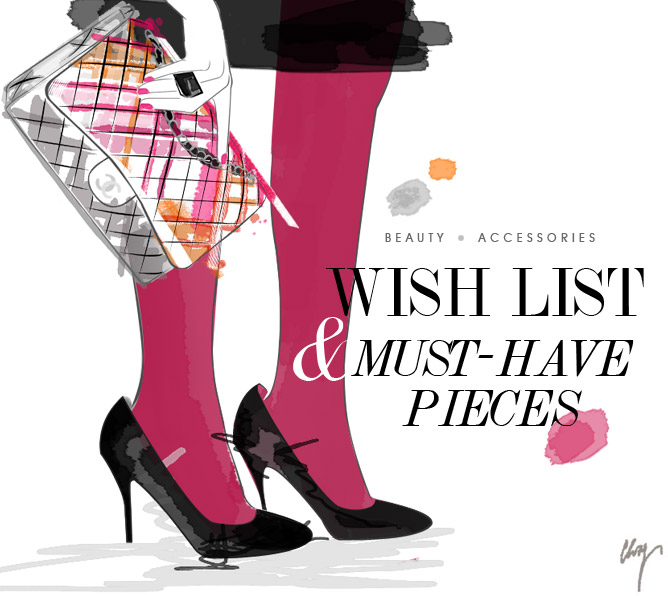 "I believe in manicures. I believe in overdressing. I believe in primping at leisure and wearing lipstick. I believe in pink. I believe happy girls are the prettiest girls. I believe that tomorrow is another day, and… I believe in miracles."  ― Audrey Hepburn
Your beauty routine and accessories give the perfect finishing touches to your look. A carefully chosen accessory can compliment you and make your outfit pop. For me, make-up and beauty products are amongst my greatest indulgences. I love discovering new products and growing my collection of pretty nail polishes and lip glosses.
I wanted to share with you some of my must-have accessories and beauty products, as well as a couple of items that are on my dream wishlist…
My favourite accessories: Hermès Printed Silk Scarves; Statement Sunglasses; Exquisite Chanel Jewellery; Lanvin Embellished Elbow-length Gloves; Tory Burch Ballet Flats; Tiffany & Co Cocktail Rings; Chanel & Hermès Handbags; Sweet Headbands 
Must-have beauty products: Striking Red Nail Polish; Alluring Red Lipstick; Chanel No5 or Coco Mademoiselle; Mascara; Mineral Make-up

Which beauty products & accessories can you not live without? xx
Photos from google images
My New Favourite Item In My Wardrobe…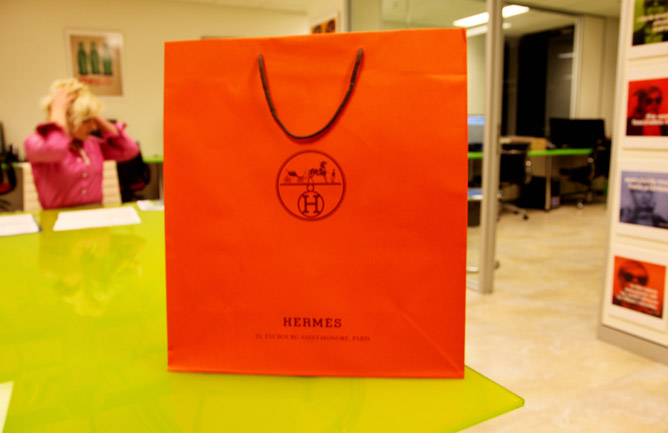 Some of you may have already seen on the Uptown Twirl Twitter that last weekend I went shopping at Hermès!
And this is what I brought…
A stunning Hermès scarf in delicious pink!
This exquisitely beautiful scarf is already my absolute favourite item in my wardrobe! I would go as far to say, one of my most loved pieces of all time! The colour is divine and it feels so luxurious to wear.
About The Hermès Scarf… Hermès scarves are woven from the silk of 250 mulberry moth cocoons. Hand-painted using multiple silk screens, they are truly works of art! Only two scarf collections are released by Hermès each year, along with re-prints of the most popular designs and limited editions. Since 1937, Hermès have released over 2500 scarf designs, the most recognised being their equestrian creations.
J'aime mon carré! (I love my scarf!)

Style photos featuring my beautiful scarf coming soon…
In the meantime, what is your favourite item in your wardrobe? xx