Be inspired by the seductive, smouldering make-up of Brigitte Bardot. The pure siren appeal of those black eyeliner flicks is back…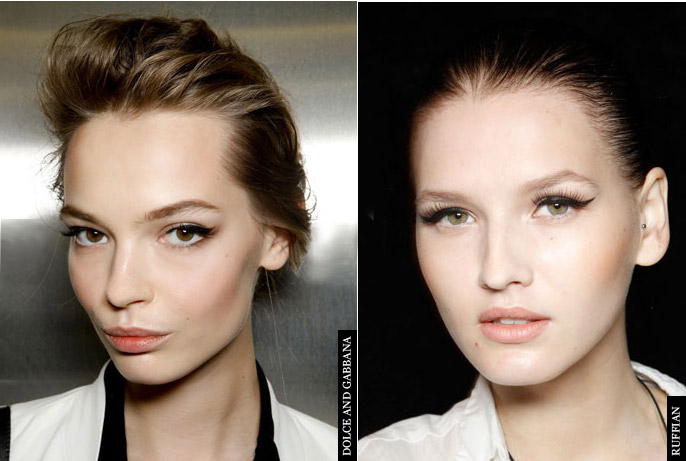 For the Summer / Spring collections designers referenced the French style icon, Brigitte Bardot, and her irresistible eyeliner flicks.
At Dolce and Gabbana and Ruffian, traditional eyeliner flicks were bold and sexy. While playful and inventive variations of the eyeliner flick appeared at Badgley Mischa, Marios Schwab and Matthew Williamson, where colours were lighter (brown & grey) and shapes were more exaggerated.
To create this alluring make-up trend, use black eyeliner that is blended out at the corner of the eye. When you add your mascara, make it heavier around the outer eye. Meanwhile, keep skin light and dewy with minimal product for a clean fresh look. Use a pretty soft pink lip-gloss for overall perfection.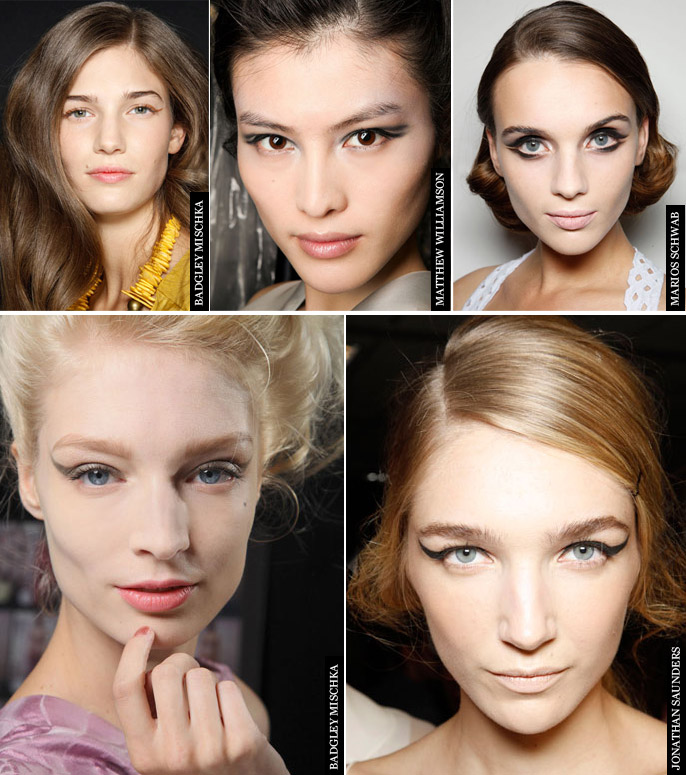 What is your favourite make-up trick right now? xx
Photos from harpersbazaar.com
Must-Have Pieces & Wish List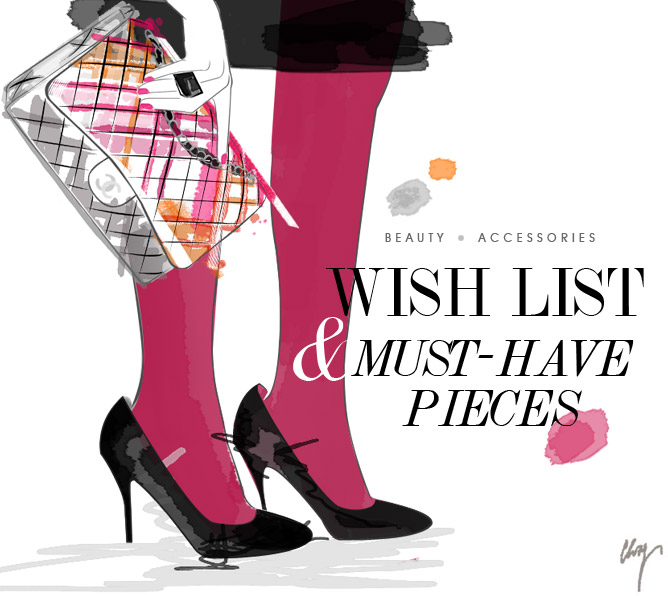 "I believe in manicures. I believe in overdressing. I believe in primping at leisure and wearing lipstick. I believe in pink. I believe happy girls are the prettiest girls. I believe that tomorrow is another day, and… I believe in miracles."  ― Audrey Hepburn
Your beauty routine and accessories give the perfect finishing touches to your look. A carefully chosen accessory can compliment you and make your outfit pop. For me, make-up and beauty products are amongst my greatest indulgences. I love discovering new products and growing my collection of pretty nail polishes and lip glosses.
I wanted to share with you some of my must-have accessories and beauty products, as well as a couple of items that are on my dream wishlist…
My favourite accessories: Hermès Printed Silk Scarves; Statement Sunglasses; Exquisite Chanel Jewellery; Lanvin Embellished Elbow-length Gloves; Tory Burch Ballet Flats; Tiffany & Co Cocktail Rings; Chanel & Hermès Handbags; Sweet Headbands 
Must-have beauty products: Striking Red Nail Polish; Alluring Red Lipstick; Chanel No5 or Coco Mademoiselle; Mascara; Mineral Make-up

Which beauty products & accessories can you not live without? xx
Photos from google images