Editor's Letter, Fashion Illustration
CaraGray.com Artwork Revealed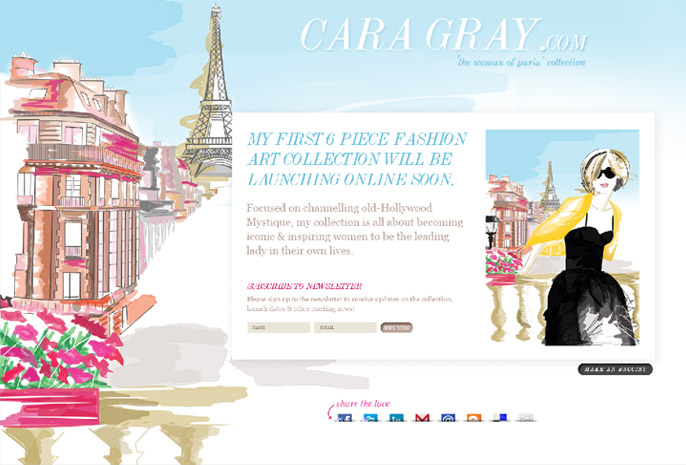 I am very excited to announce the CaraGray.com website temporary page has been launched online with a full preview of my first fashion art piece!
My online store will be launching early in the New Year. Can't wait to hear your thoughts!
Love Cara xx
p.s. be sure to sign up to my email newsletter when you visit CaraGray.com
Cara Gray Sneak Peak…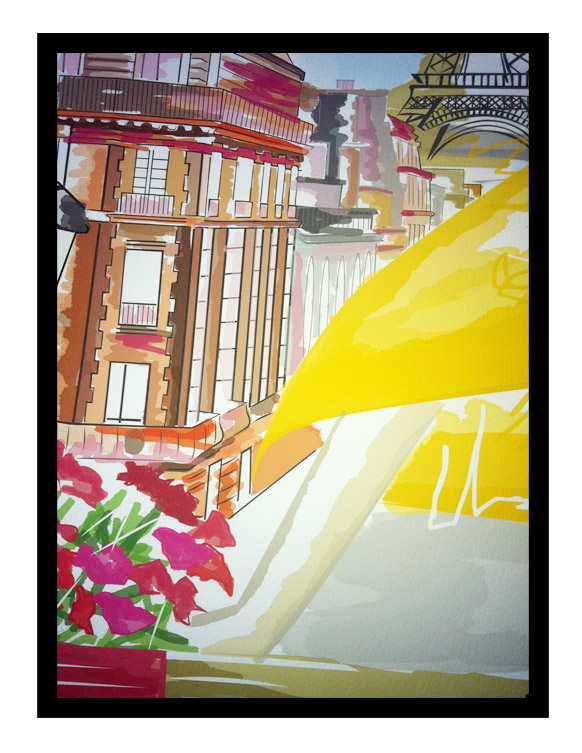 I am very excited to showcase the first ever glimpse of my upcoming art collection…
I wanted to give you all a little preview of what I have been working on over the last few months. This is an 'upclose' view of one of my six piece collection which will be launching online on CaraGray.com soon!
In the meantime, please sign up to my newsletter to receive updates on my collection, launch dates and other exciting news! You can sign-up to my newsletter on the right side of the page…
I am so excited to hear your thoughts! xx
Must-Have Pieces & Wish List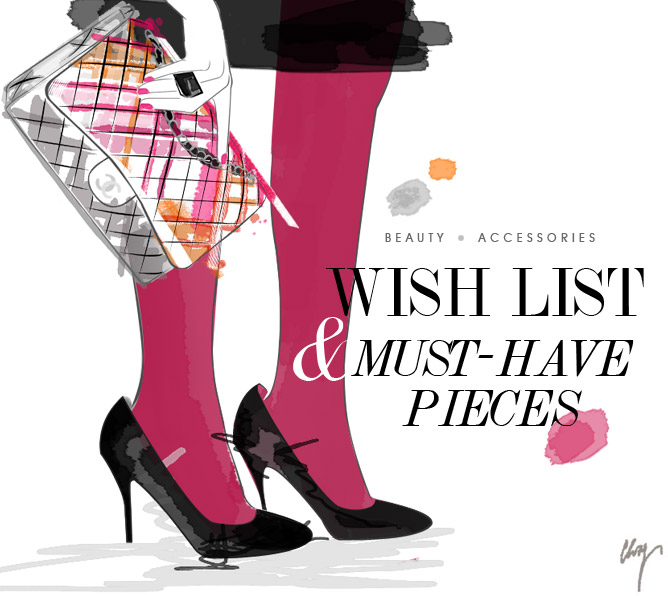 "I believe in manicures. I believe in overdressing. I believe in primping at leisure and wearing lipstick. I believe in pink. I believe happy girls are the prettiest girls. I believe that tomorrow is another day, and… I believe in miracles."  ― Audrey Hepburn
Your beauty routine and accessories give the perfect finishing touches to your look. A carefully chosen accessory can compliment you and make your outfit pop. For me, make-up and beauty products are amongst my greatest indulgences. I love discovering new products and growing my collection of pretty nail polishes and lip glosses.
I wanted to share with you some of my must-have accessories and beauty products, as well as a couple of items that are on my dream wishlist…
My favourite accessories: Hermès Printed Silk Scarves; Statement Sunglasses; Exquisite Chanel Jewellery; Lanvin Embellished Elbow-length Gloves; Tory Burch Ballet Flats; Tiffany & Co Cocktail Rings; Chanel & Hermès Handbags; Sweet Headbands 
Must-have beauty products: Striking Red Nail Polish; Alluring Red Lipstick; Chanel No5 or Coco Mademoiselle; Mascara; Mineral Make-up

Which beauty products & accessories can you not live without? xx
Photos from google images