Bonjour Bunnies!
Today I have some very excited news – I'm very pleased to announce that the Cara Gray Art Collections site is live with the debut collection "The Woman Of Paris" available online.
I would love for you to take a look and hear your thoughts and feedback on this collection. Please visit: www.CaraGray.com
Love Cara xx

About The Woman Of Paris Collection…
A glamorous summer in Paris. Romantic afternoons spent exploring the exquisite city. Countless whimsical delights. And the woman… she is beautiful and enchanting. There is a mystery and intrigue about her. A magic that lights up the room. She is chic, timeless and iconic.
Each piece from 'The Woman Of Paris' collection is available in 75 limited-edition signed and numbered prints; A1 in size (59.4cm x 84.1cm); on high quality art paper. Registered postage and handling is included.
I am very excited to give you an 'up-close' sneak peek at a second piece from 'The Woman Of Paris' collection.
I am finalising my online store at present and the description on this piece will read:
Walking down a quintessential Parisian street, the woman stops to take in the sweet intoxicating delights of a local patisserie. The aroma; the delectable pastries; and a whimsically romantic dress = an afternoon of inspiration and delight…

Happy Tuesday! xx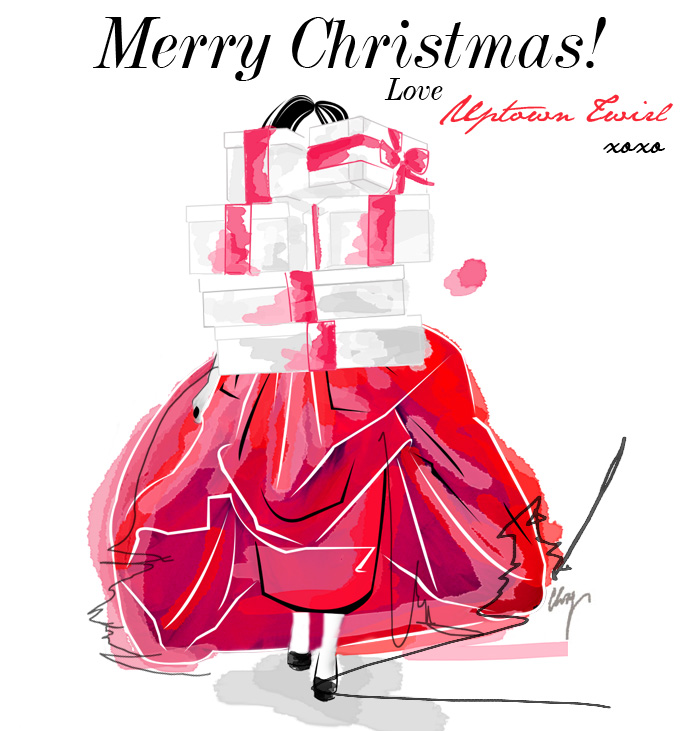 I hope you all have a truly magical Christmas and a fabulously fashionable New Year where all of your dreams come true.
A very special thank you for all of your wonderful support over the past year.
Lots of Love
Cara xoxo