5 Fabulous Fashion Shots Of News…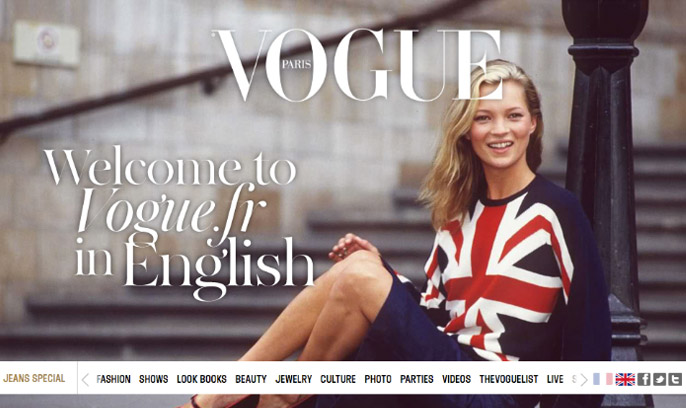 Vogue Paris Goes International
A new daily must-read – the Vogue Paris website has gone international. I can now enjoy every word of Vogue Paris as well as all of the gorgeous photographs! Exclusive daily content is now being translated into English. Yesterday also saw a new mobile site; iPad and iPhone Apps launched for the iconic Fashion Magazine.
Click here to visit Vogue Paris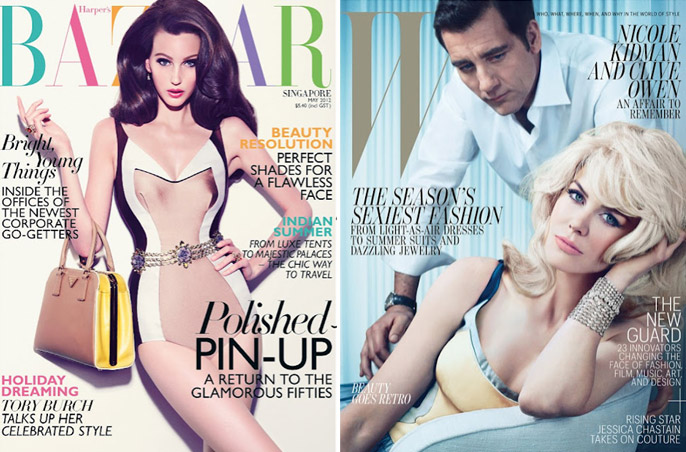 The Prada Swim Suit Covers
The vintage-inspired Prada Bathing Suit from the Spring / Summer 2012 collection continues to clock up magazine covers. Harper's Bazaar Singapore and W Magazine are the latest magazines to showcase these curve-accentuating, bedazzled bathing suits.
Click here to read more about Prada's Bombshell Swim Suits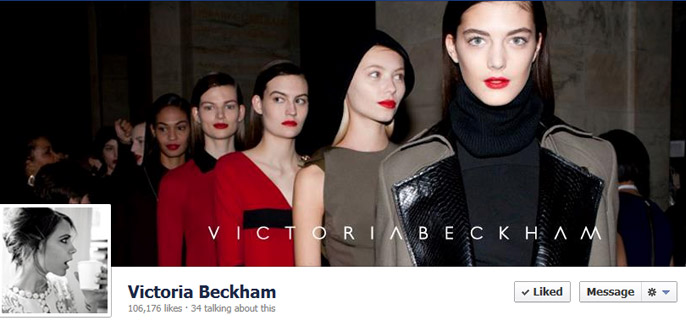 Victoria Beckham Joins Facebook
On her 38th birthday Victoria Beckham joined Facebook, documenting her special day which included flowers, a fruit platter and balloons. Within just one day Beckham had 101,000 likes; with thousands wishing the designer many happy returns. Her facebook page is set to bring the latest news from her brand's collections.
Click here to visit Victoria Beckham's Facebook
Quote Of The Day:
Christian Louboutin:
The shoe designer behind those iconic red soles has said: "I really have not so much sympathy. If Tina Turner and Prince's back-up band can perform on stage in them for three hours, you can't tell me they are impossible to walk in. High heels are pleasure with pain. If you can't walk in them, don't wear them."
Sarah Burton Named on Time Magazine's 100 Most Influential People list
Sarah Burton, Alexander McQueen's Creative Director and designer of the Duchess of Cambridge's wedding dress, has been named on Time magazine's 100 Most Influential People list. Taking the reigns as Creative Director in 2010, Burton has continued McQueen's exquisite work season after season. In the issue, Sarah Jessica Parker pays tribute to the designer writing: "She is a young woman who shouldered an enormous burden and privilege with dignity, heart and strength".
– – – – – – – – – – – – – – – – – – – – – – – – – – – – – – – – – – – – – – – – – – – – – – – – – – – – – – – –
Happy Wednesday! xx
Spring has sprung (well nearly in the northern hemisphere anyway) with colourful, feminine and exquisitely beautiful florals.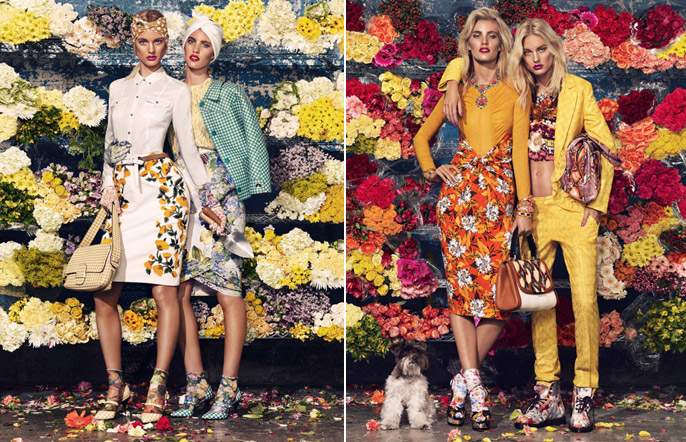 Joyous and enchanting, floral prints in a selection of vivid colours will put a Spring into your step. Brilliant blooms add a whimsical romance and retro aesthetic to sweet silhouettes and charming accessories.
Add the Va Va Bloom to your wardrobe:
For classic floral dressing, a little dress in a pretty print is perfect with heels. To dip your toe into this blooming trend opt for a classic white shirt and printed pencil skirt – a la Stella McCartney (pictured above left). While for high impact garden appeal embrace head-to-toe florals – accompanied by printed tights or socks in complementary tones.  Add the perfect finishing touch with a vibrant burst of pure colour. An iconic Lady Dior handbag in darling sun kissed orange will do just nicely (pictured below right).
"Where have all the flowers gone? They are sprouting everywhere for spring fashion."
For Floral Inspiration
Featured in W Magazine's March issue, models Patricia van der Vliet and Emily Baker are divine in extraordinary floral prints for this fresh editorial. In pieces by Christopher Kane, Dolce & Gabbana, Alexander Wang and more; the editorial is perfectly captured against a flower market of gorgeous colour…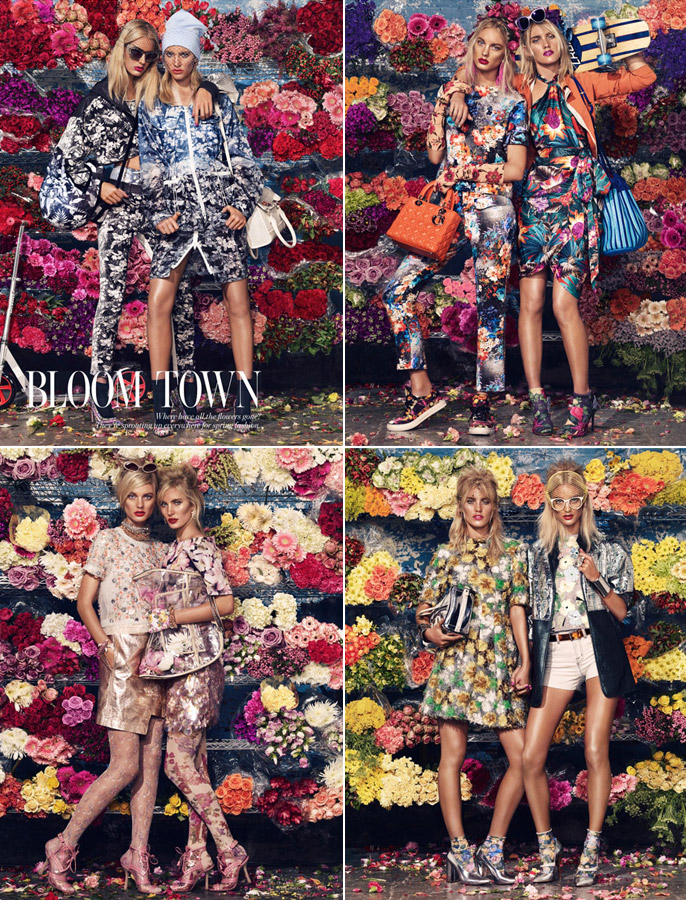 Happy Friday! Hope you all have a wonderful weekend! xx
Photos from fashiongonerogue.com