My London Favourite Pieces…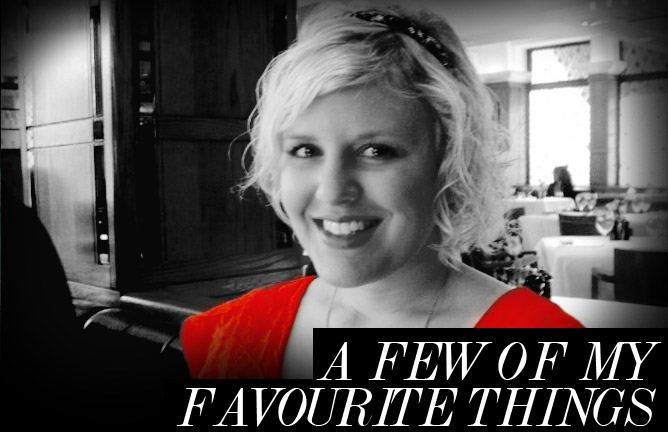 The vibrant, alluring and cosmopolitan nature of London makes London Fashion Week one of the most anticipated in all of the Fashion Week Calendars. It is renowned for showcasing young emerging talent right alongside Fashion Week Veterans (a la Burberry). And it was also of extra excitement to me this year living right nearby.  As many of you know I was lucky enough to attend and it is an experience that I will remember forever… my first London Fashion Week!
My favourite 12 looks from London Fashion Week are:
Holly Fulton is a new favourite of mine and I adore these high-waisted flared trousers with the striking patterns. The wispy, feminine dresses at Nicole Farhi, Julien Macdonald and Emilio de la Morena also caught my eye. My London Fashion Week choices show I am still mad about white, yellow and orange, but with more pink added in than New York!
Love the pink stripe pencil skirt and simple white shirt at Vivenne Westwood Red Label. Stripes also stood out at Sass and Bide when combined with a gorgeous textured skirt and belt. The Sass and Bide collection was one of my favourites of the week – perfectly bringing together edge with feminine beauty.
Erdem was the highlight of London Fashion Week for me. Whimsical, delicate and feminine. Erdem's floral patterns, embroidery and use of lace equals undeniably exquisite. There are almost no words to quite describe it…xx