Paris Fashion Week
Favourite Pieces…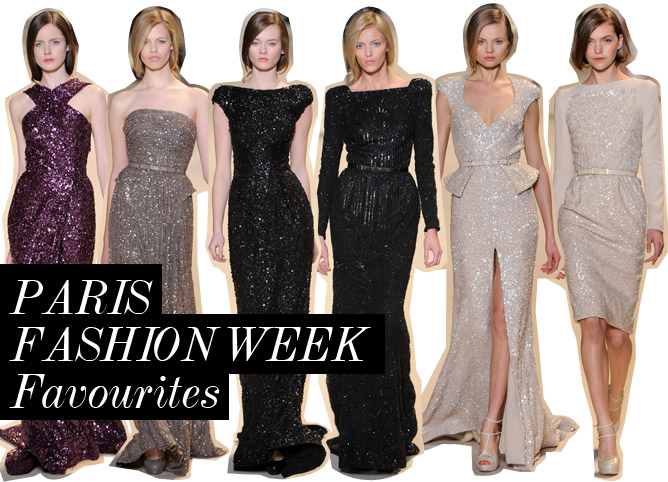 Paris Fashion Week – Fall 2011
Miu Miu and Louis Vuitton brought the month long fashion festivities to a close in Paris this week. Paris the city of light and love was, as to be expected, bursting with pieces so perfect words are often inadequate to describe their innate beauty.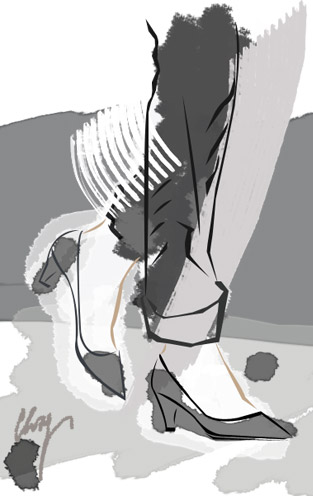 From Chanel to Lanvin, the Parisian Couture Houses brought forth a tirade of divine silhouettes, texture and colour palettes. From the delicate tones of beige and cream at Chloé, to striking black and white at Chanel, not forgetting the pops of colour at Lanvin; the Parisian Fall will be a much more simplistic, monochromatic affair than the streets of Milan or London.  
While Paris Fashion Week was filled with exquisite collections, it wasn't without its controversy (cough*John Galliano*) then more with Kate Moss smoking down the Louis Vuitton catwalk. There were the rumours of a boycott of the Dior show, but instead much love and support was the agenda of the day. Before the collection began, Dior CEO Sidney Toledano appeared to address attendees (and the world) with a heartening speech about the values that Christian Dior have represented for more than six decades, "the heart of the House of Dior, which beats unseen… is made up of its teams and studios, of its seamstresses and craftsmen". And the finale, as the lights dimmed those 30-strong members of the Dior ateliers mentioned by Toledano appeared on the catwalk.
From the apocalyptic tones at Chanel, to the tree inspiration at Lanvin – Paris brought the Fall fashion week calendar to its spectacular conclusion.
p.s. Loved the classic black kitten heels at Chanel (illustrated right) & the sparkling sequined gowns at Elie Saab (pictured above)…
Some Of My Favourite Pieces…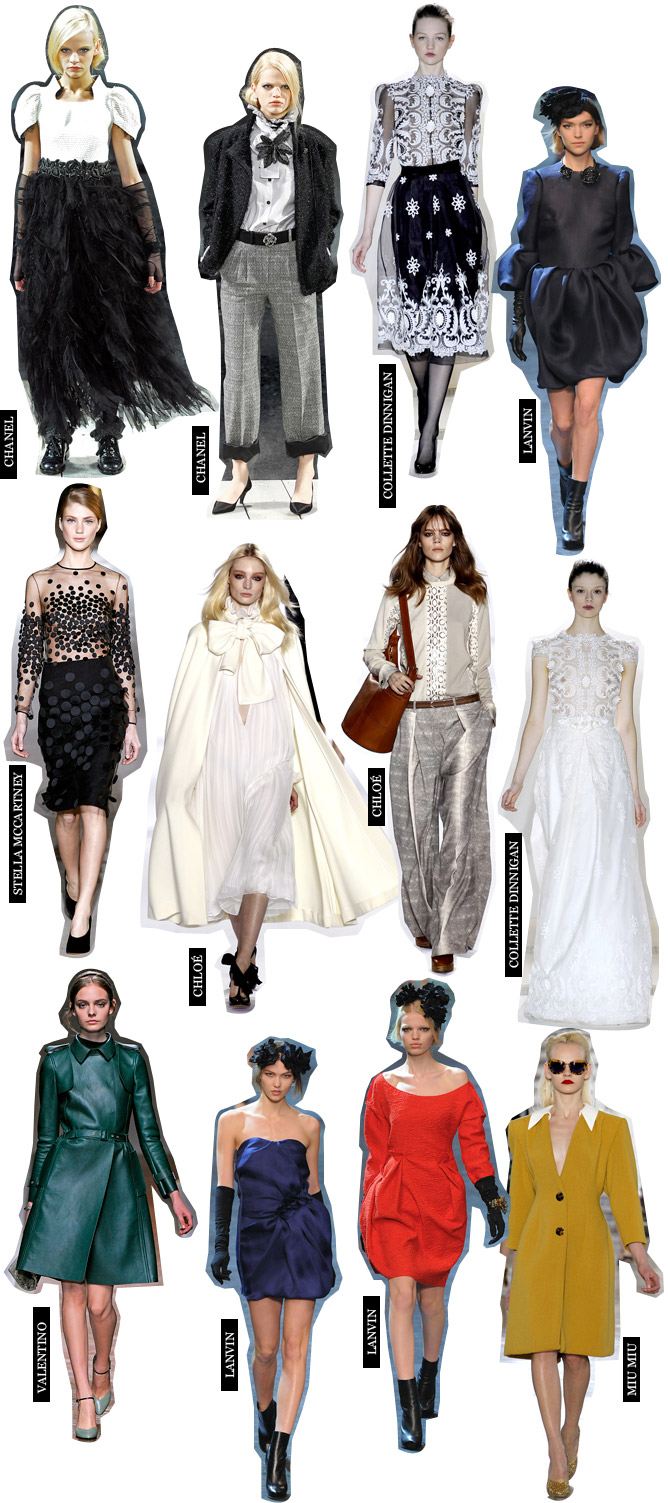 What were your favourite shows from Paris Fashion Week? xx