A Return To Elegance
Entitled 'Return To Elegance', Temperley London's Spring / Summer 2013 collection had the vision of "a late-1950s couture model or a young Sophia Loren".

Alice Temperley's vision to modernise her muse while making her "uncomplicated and effortlessly beautiful" was exquisitely achieved. With an effortless sophistication and chic simplicity, Temperley played with the notions of sheer and solid; precision and prettiness; modern and timeless.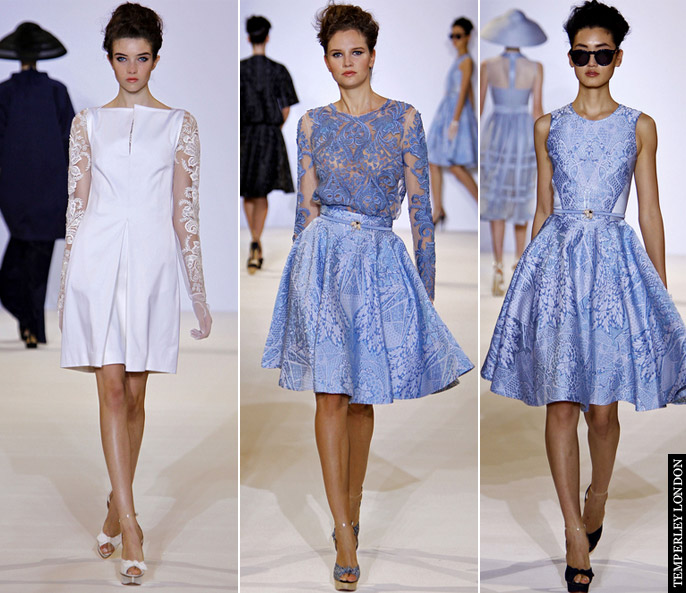 In a luxurious colour palette of pale china blue, white, navy, scarlet and black – intensive workmanship shined through in every piece of the collection. Intensive digital prints and delicate floral appliqués combined for looks that were beyond beautiful. Thick horizontal stain bands ran around organza skirts and dresses – evoking a floaty, fun and overtly feminine look.
The freshness of the colour palette – especially the use of crisp white cotton and lace sprinkled with fine crystals – evoked pure loveliness for Summer.
It was a distinct departure for the label, which saw this collection appear much lighter and more luxurious in decedent fabrics and undeniably pretty silhouettes.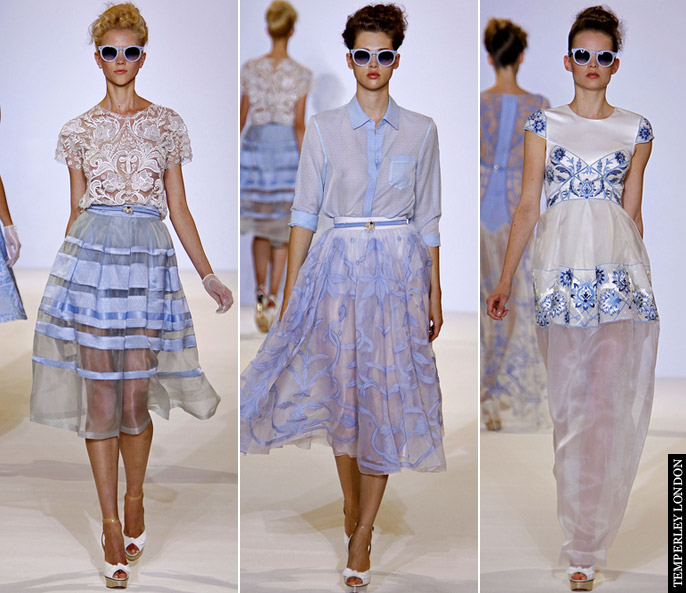 Femme Fatale Accessories
Iconic wide-brim hats, statement-making circular sunglasses and sweet net gloves – created an additional dose of drama. While the highly covetable heels were courtesy of Charlotte Olympia.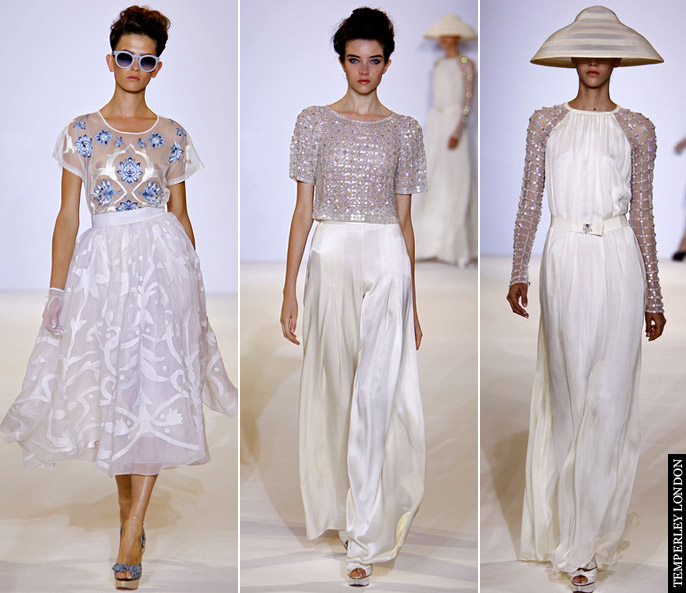 "It's just more fun, more playful this season. It's less about the dress – which is obviously still a really key piece for us – but more about really great separates in high-quality fabrics, and the way you put them together."
– Alice Temperley
Photos from style.com