There is something undeniably alluring; enchanting; memorising even about someone with elegance.
It's seemingly an innate characteristic – a quality that just exudes from some people, like their natural beauty. Yet, while elegance can quite easily be classed as 'je ne sais quoi' or something special you just cannot place, it can also be pin pointed to many subtle details. A person's poise; their style; their words; their manners. It's a series of things culminating to become this intangible quality – elegance.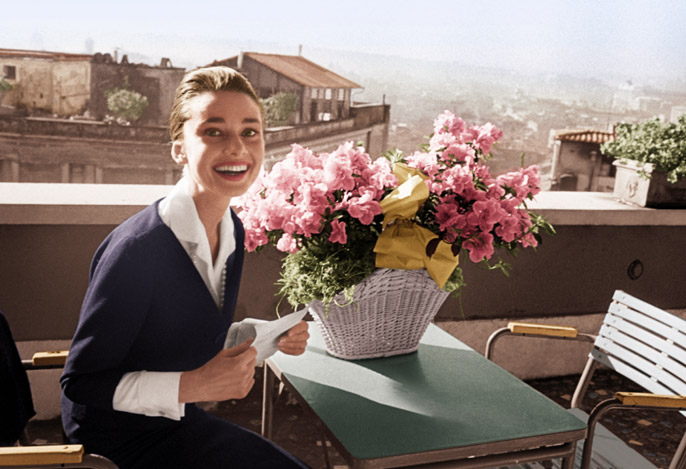 And while I have a long way to go before I consider myself truly elegant, here are some of the qualities that instantly come to my mind when I think this enchanting characteristic…
Entitled 'Return To Elegance', Temperley London's Spring / Summer 2013 collection had the vision of "a late-1950s couture model or a young Sophia Loren".

Alice Temperley's vision to modernise her muse while making her "uncomplicated and effortlessly beautiful" was exquisitely achieved. With an effortless sophistication and chic simplicity, Temperley played with the notions of sheer and solid; precision and prettiness; modern and timeless.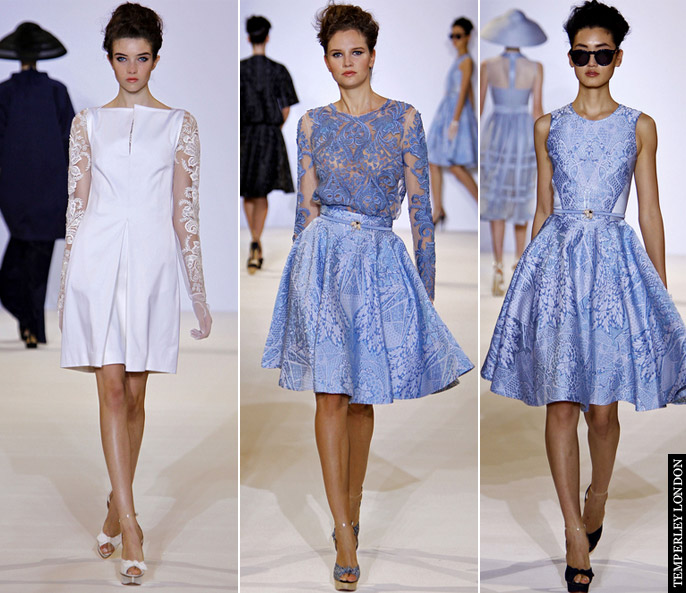 In a luxurious colour palette of pale china blue, white, navy, scarlet and black – intensive workmanship shined through in every piece of the collection. Intensive digital prints and delicate floral appliqués combined for looks that were beyond beautiful. Thick horizontal stain bands ran around organza skirts and dresses – evoking a floaty, fun and overtly feminine look.
The freshness of the colour palette – especially the use of crisp white cotton and lace sprinkled with fine crystals – evoked pure loveliness for Summer.
It was a distinct departure for the label, which saw this collection appear much lighter and more luxurious in decedent fabrics and undeniably pretty silhouettes.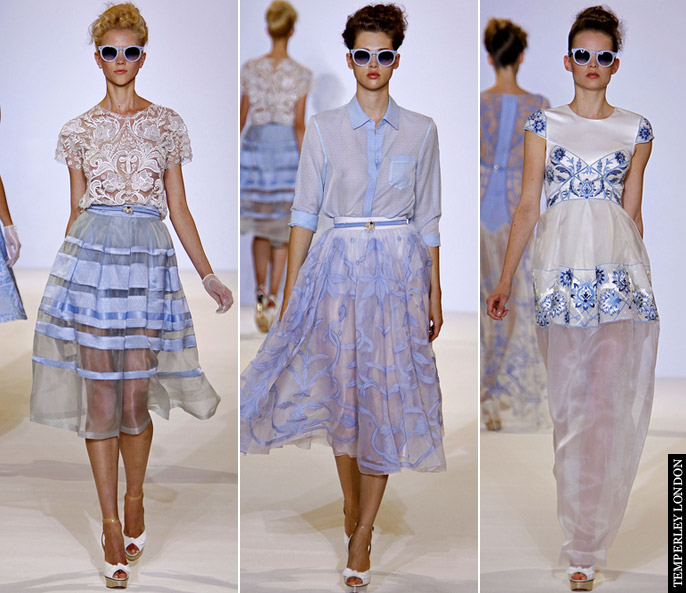 Femme Fatale Accessories
Iconic wide-brim hats, statement-making circular sunglasses and sweet net gloves – created an additional dose of drama. While the highly covetable heels were courtesy of Charlotte Olympia.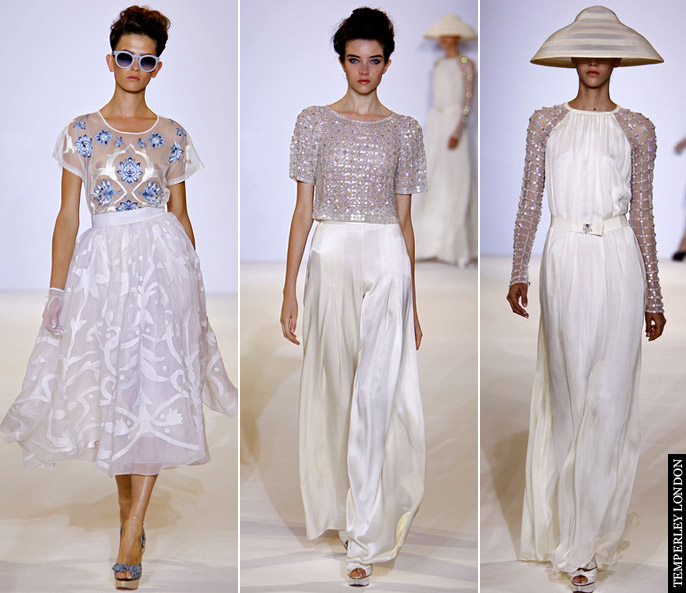 "It's just more fun, more playful this season. It's less about the dress – which is obviously still a really key piece for us – but more about really great separates in high-quality fabrics, and the way you put them together."
– Alice Temperley
Photos from style.com
Achieving Eternal Elegance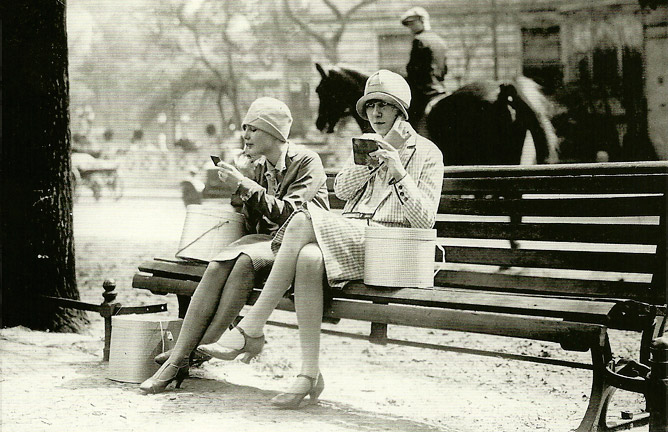 On a recent trip to Paris, I brought these fashion postcards. I love the fashions of yesteryear as well as the elegance, charisma and style of each photo's subjects (regardless of the decade they were photographed in). While considering their 'jena se qua' or something special you cannot quite place, I started thinking of elegance – what it is, who has it and how to achieve it?
Elegance never goes out of style. Yet natural elegance is difficult to emulate. It is innate. What makes someone elegant? Is it their clothes, style, behaviour? Maybe it is how they hold themselves and their self-belief? Icons of poise and sophistication – Audrey Hepburn, Grace Kelly, Jackie Kennedy, to name but a few – ticked all of those boxes. And their elegance is timeless – continuing to inspire and delight today. After consideration, my prerequisites of elegance are:
>> Authentic to oneself
>> Confident, positive and happy
>> A beautiful smile
>> Graceful with prefect posture
>> Gracious, polite and kind
>> Always clean, neat and fresh
>> Style – always choosing fashion that looks best on them
>> Wearing clothes of the highest quality available to them
>> Making an effort to look their best whatever the occasion
>> Fragrance, make-up, hair and accessories are an extension of their style
>> Sets an example in fashion, etiquette and sophistication
>> Is completely unique
What is elegance to you? Who do you consider to be elegant? xx