What I Wore Today…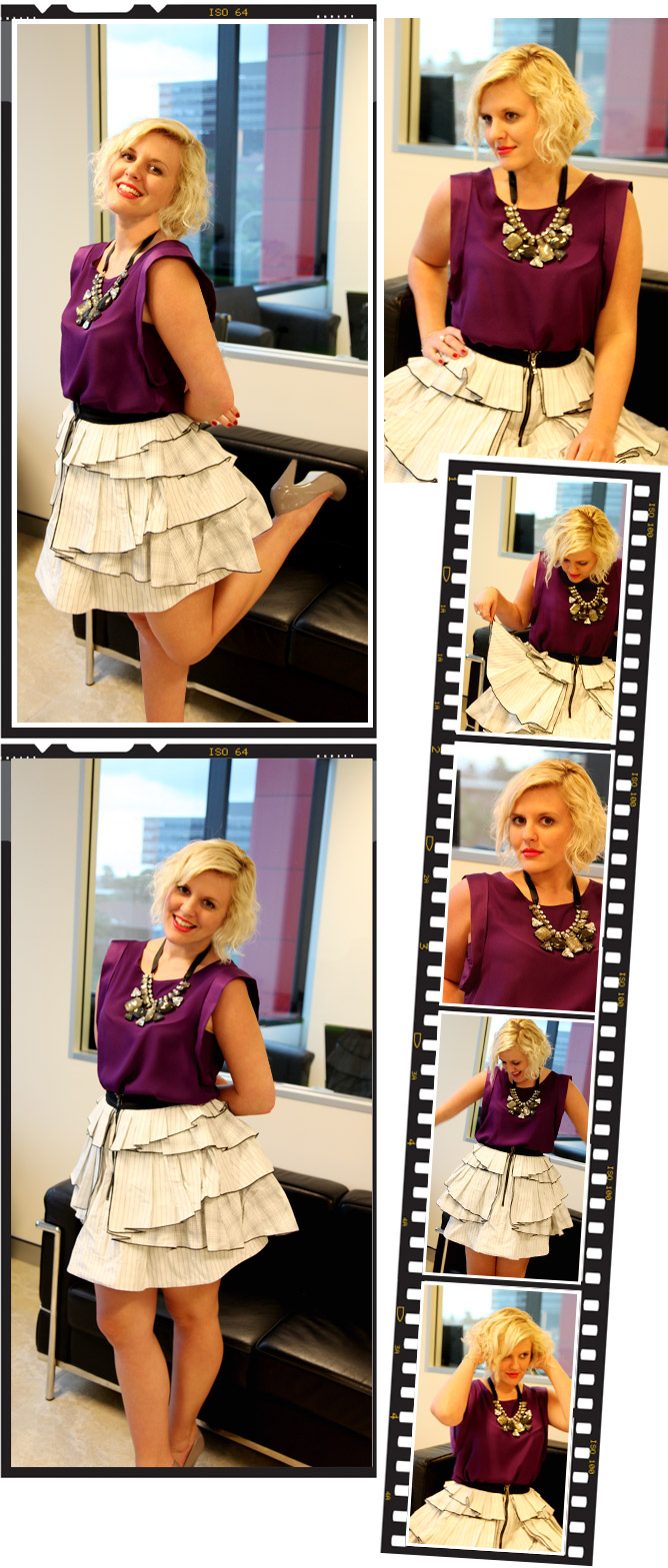 On Sunday I posted about style icons – Audrey Hepburn, Marilyn Monroe and Grace Kelly – their impeccable beauty, elegance and sophistication.  These are the women I turn to for inspiration.
Chatting with many of you on Twitter and Facebook, I loved hearing who your style icons were. Many of you agreed with my top 3, while others added their own into the mix. Elle's style icons were: Faye Dunaway, Mia Farrow, Jackie Kennedy, Audrey Hepburn and Lauren Bacall; while Erin chose Coco Chanel.
Tomorrow my article will be dedicated to your style icon choices and why you love them!
So if you haven't already, tweet or post a message on the Uptown Twirl Facebook.  You and your stylish choices may then just appear on Uptown Twirl tomorrow!
Happy Stylish Tuesday! xx
Uptown Twirl Facebook  / Uptown Twirl Twitter
What I Wore…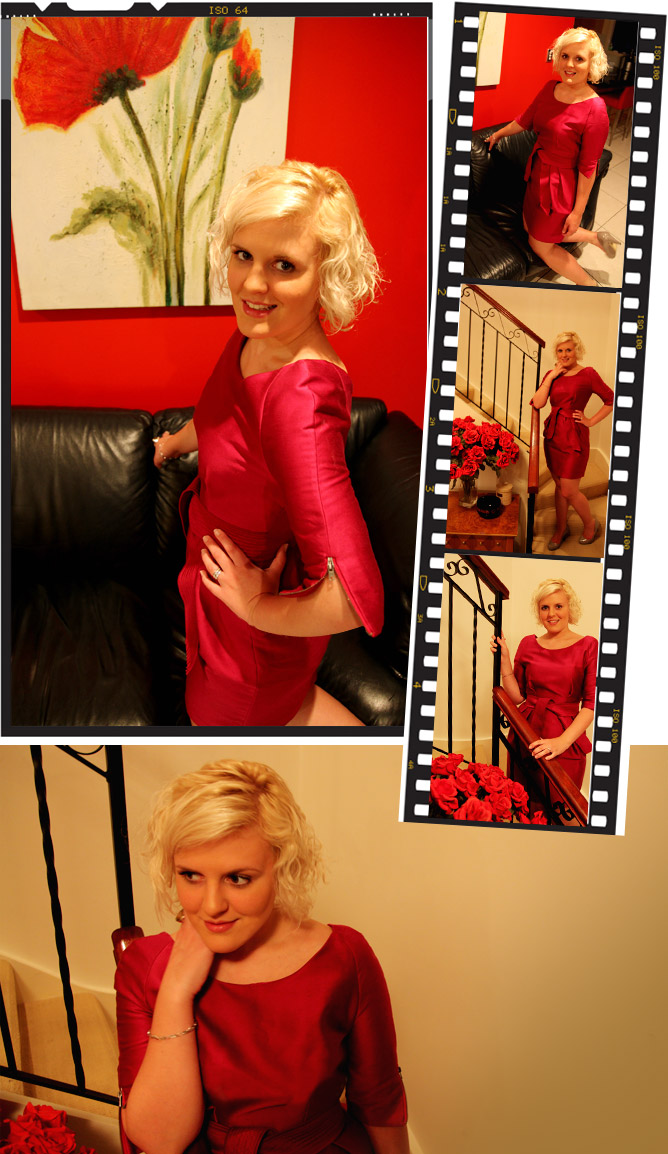 … on a quiet Friday evening, after a long week of deadlines, meetings & general craziness…
My Stella McCartney for Target Tulip Dress!
I love this dress! The colour was the perfect pick-me-up after a busy week to relax and enjoy some Friday night cocktails and delicious meal at my favourite restaurant. I adore the mid-sleeve length and the cute zippers! While the nipped-in waist with obi belt is both flattering and fun!
I would also like to say a special thank you…
to everyone who tweeted Rachel Zoe for me over the weekend! With all of your help, Rachel read the article I wrote on her and tweeted me back a lovely message…
Thank you Lovelies xx
What I Wore Today…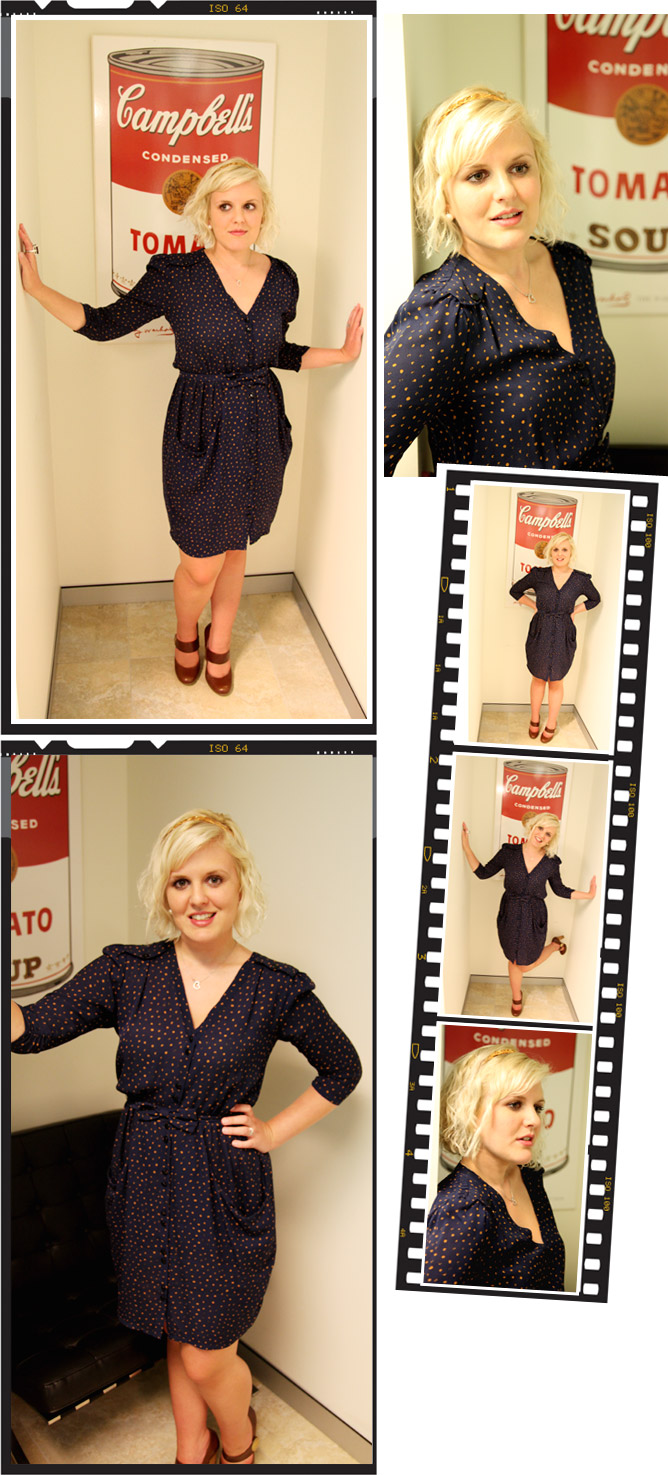 Today I had a couple of meetings to attend and lots of work to get through, so I chose my Whistles navy blue dress with orange spot print.
It's relaxed, yet smart and feminine… so perfect to slip on for a busy day at the office. I nicknamed this piece as my 'World War ll' dress – as usually when I wear it with my red lipstick and my hair in a straight bob, I feel as if I am ready for an air-raid siren and to take refuge in a bomb shelter in London! The shape, fabric and print have a effortless 1940's aesthetic that I just love!
What is your favourite outfit right now? xx