What I wore…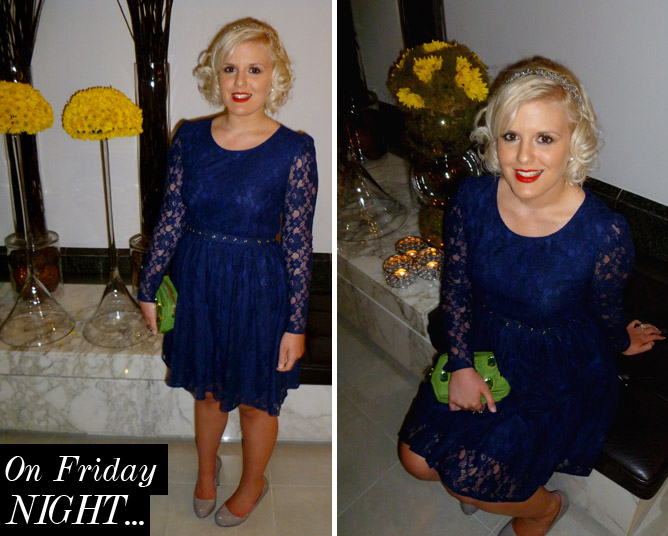 Friday Night Lights…
Last night I celebrated my Mother-In-Law, Carolyn's birthday at Room 81 in Broadbeach. Delicious food; lovely people; and some beautiful decor; made for a gorgeous evening.
My Outfit… Sapphire Blue Lace & Emerald Green Clutch
For the occasion I wore my blue lace dress from Whistles – which I have been longing to wear ever since I brought it back in December – with my Prada clutch bag for a burst of colour. I love lace and felt this dress had a hint of the divine Erdem Spring / Summer 2011 lace dress (as seeen here on Michelle Williams), essence about it!
What outfit have you brought & cannot wait to wear?
I hope you are all having a wonderful weekend! xx
P.S. Happy Birthday Carolyn!
What I wore…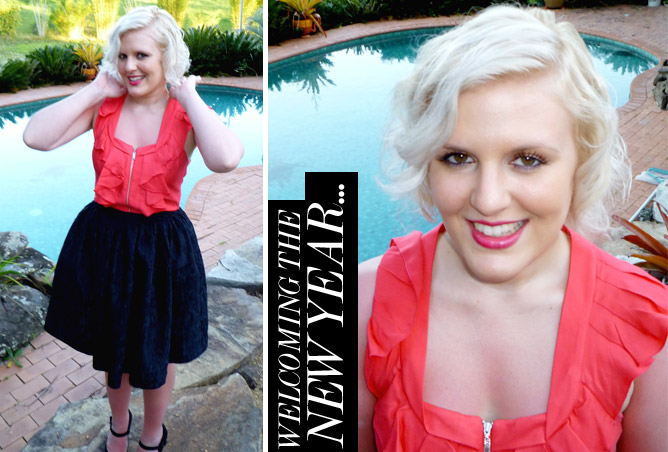 … On New Years Eve To Welcome In 2011
On New Years Eve Day, I was in a sore state of bad sunburn (my new pale 'English' skin didn't like the beach) and over-indulgence from a fabulous festive season; however, I was definitely ready to welcome in 2011 in style. A year I am certain will be my best one yet!
To my New Years Eve party I wore a newly purchased Jayson Brunsdon skirt – which I just love! The texture of the fabric is divine and it is the perfect twirling skirt! The volume and shape = fabulous 50's inspired chic! Worn with my black mary-jane heels and a Cue top in a delicious shade of watermelon pink! This has to be one of my favourite colours – so fresh, summery and fun!
I hope you all have a truly amazing year! xx