Sultry, Sexy Cat Eye Make-Up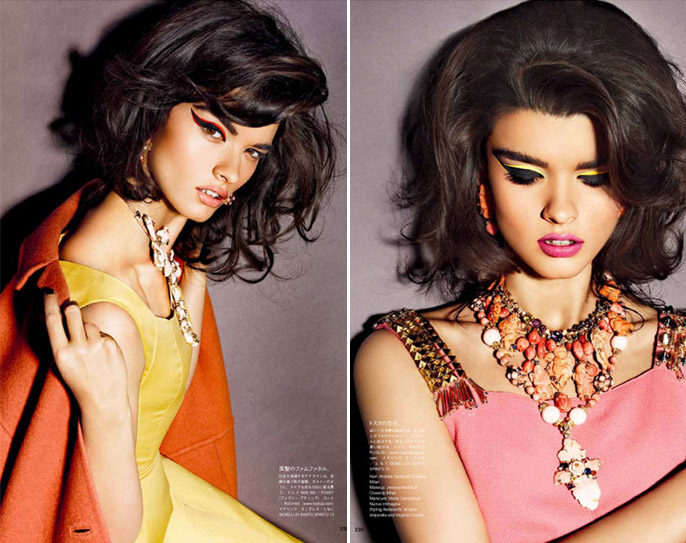 My Weekend Inspiration came in the form of a beauty editorial for Vogue Japan featuring some decadently delicious eye make-up.  The editorial entitled 'Call Her Diva', featuring Crystal Renn, styled by Anna dello Russo and photographed by Giampaolo Sgura, highlights dramatic cat eyes teamed with striking crimson lips and luscious pink shades. Throughout the images Renn wears vibrant pieces by Tom Ford, Rocha and Yves Saint Laurent, amongst others.
Achieving The Cat Eye Make-Up Magic
Cat eyes are edgy, sexy and dramatically alluring. It is the best way to draw attention to your eyes. Cat eye make-up can be as dramatic or subtle as you like. Start by using a sharp eyeliner pencil, in black or brown, to make a bold statement. Lightly trace the pencil along the root of your eyelashes – from the inner eye and work your way out. Follow the natural curve of your eye and stop just before your pupil ends. Begin to subtly slant your eyeliner line upwards and continue as long as you desire. You will then have a thin cat eye line; continue to retrace your steps until the line is to your desired thickness.
To add that extra va-va voom, incorporate some colour! Be inspired by Crystal Renn's eye popping colour in an assortment of irresistible hues…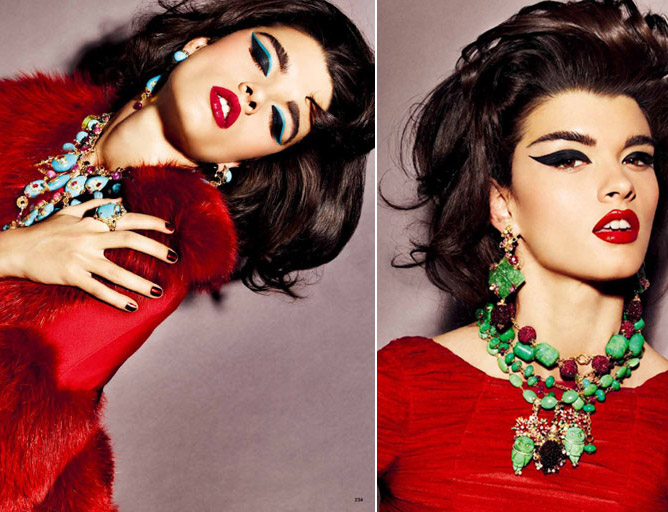 Which make-up trick is guaranteed to make you feel fabulous? xx
Photos from fashiongonerogue.com