London Fashion Week Part2
Mary Katrantzou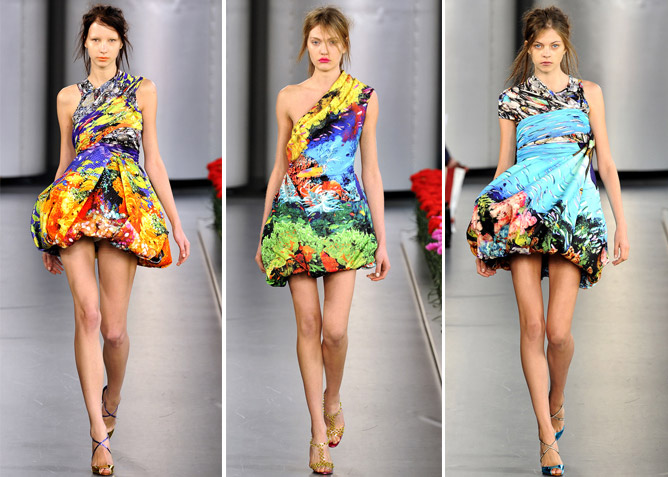 Extraordinary Colour, Mesmerising Prints, Joyous Spring Dresses…
During London Fashion Week, Mary Katrantzou presented yet another collection filled with pure joy and intoxicating boldness. Known for her prints and structural silhouettes, Katrantzou's Spring / Summer 2012 collection stayed true to her unique intensity of vision, blazing a trail for modern day print masters anywhere.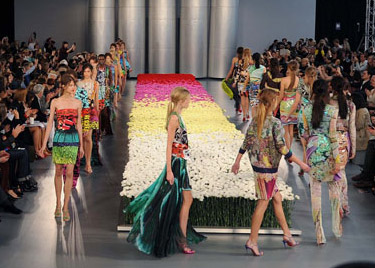 On a bed of red, pink, yellow and white carnations, Katrantzou explored the idea of repetition in nature and the industrial revolution.The influence of nature started with striking prints – there were scales, feathers, flowers – all blown up, 'zoomed in' and distorted, until they became unrecognisable. These luxe materials formed the decedent patchwork of vibrant colour and pattern across the collection. Dresses twisted and draped around the body. Embellishment also reigned – sequined florals outlined tropical bird and skyscrapers shapes.
Exaggerated silhouettes closed the collection with pieces enriched with character – where prints seemed to only heighten in intensity. Metal appliqué swirled diagonally in bands of coloured metal flowers around dresses. Katrantzou described the 3D metallic creations as "A whirlwind of metal".
My favourite look… A bell shape mini dress, in rich Caribbean blue, seemingly had tropical fish swimming right around the body (pictured above right). J'adore!
Katrantzou has become a remarkable new voice in fashion. Her astonishing artistry and talent for shape and structure is incredibly inspiring…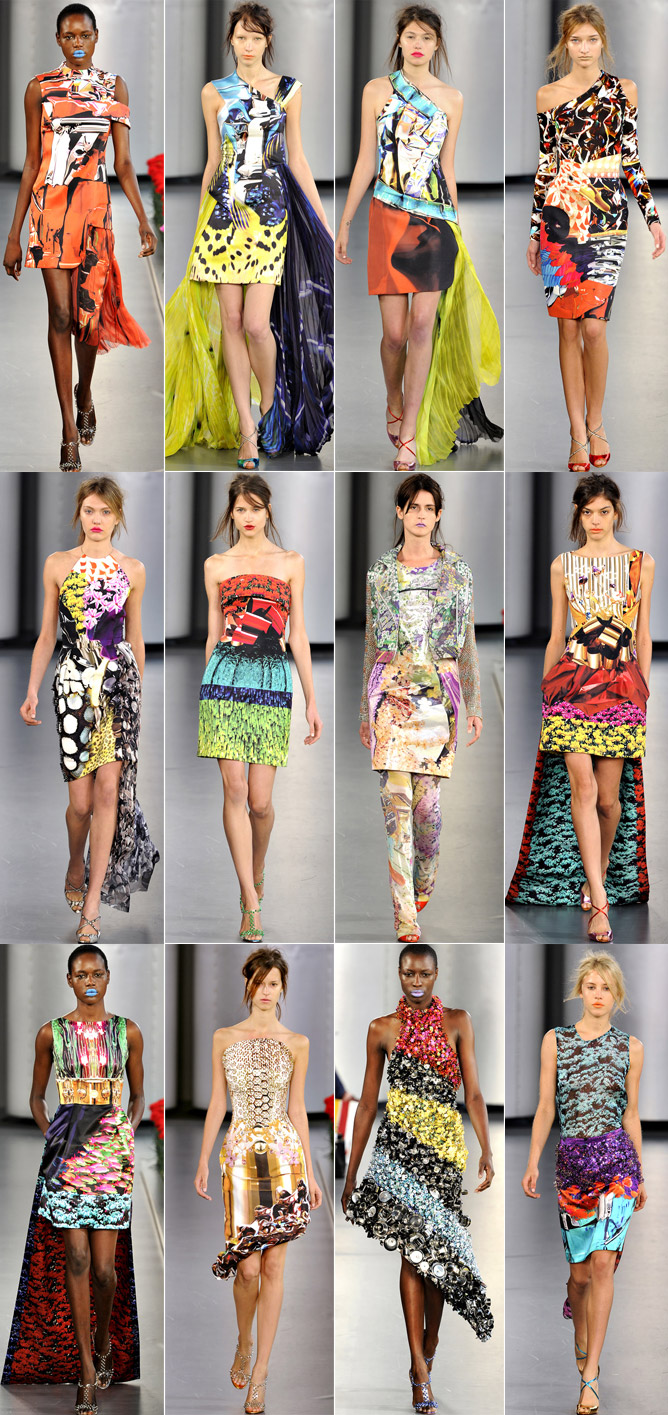 Will you embrace bold prints for Summer? xx 
Photos from style.com