London Fashion Week Part 1
Erdem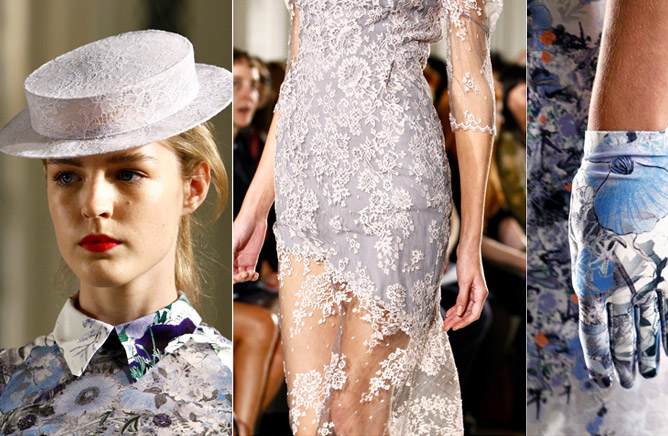 London Fashion Week is known for its youthful energy, vitality and unprecedented cool factor. Looking at some of my favourite collections from the week, I must start with Erdem.
Known for his striking floral prints, Erdem once again created a collection so elegant, beautiful and enchanting for Spring / Summer 2012 that it appeared to be heaven sent. With the perfect mix of innocence and gown-up allure, pieces were tailored close to the body, while being "more undressed, more décolleté, more skin, nape, and spine".
The collection began with a series of looks in an icy cornflower and blue hydrangea print, before progressing to yellow tones with red poppies and lace – all worthy of "Wedgwood preciousness". Darling Dresses fell delicately off each shoulder or were low backed and held up by shoe string straps. Romantic, whimsical and bewitching. Crisp white shirts were teamed with hot pants or slim fit trousers adding an unexpected contrast. The collection closed with sheer lace evening dresses lined in nude organza… a breathtaking moment.
Pointy-toed kitten heels with coordinating ankle straps, delicate little car gloves and hats gave the collection the sublime finishing touches. The ladylike polish also extended to hair and make-up, where lips were a painted a deep, succulent red and hair swept back into a neat ponytail.
This collection had an unmistakable presence… one worthy of  tears for it pure, mesmerising beauty.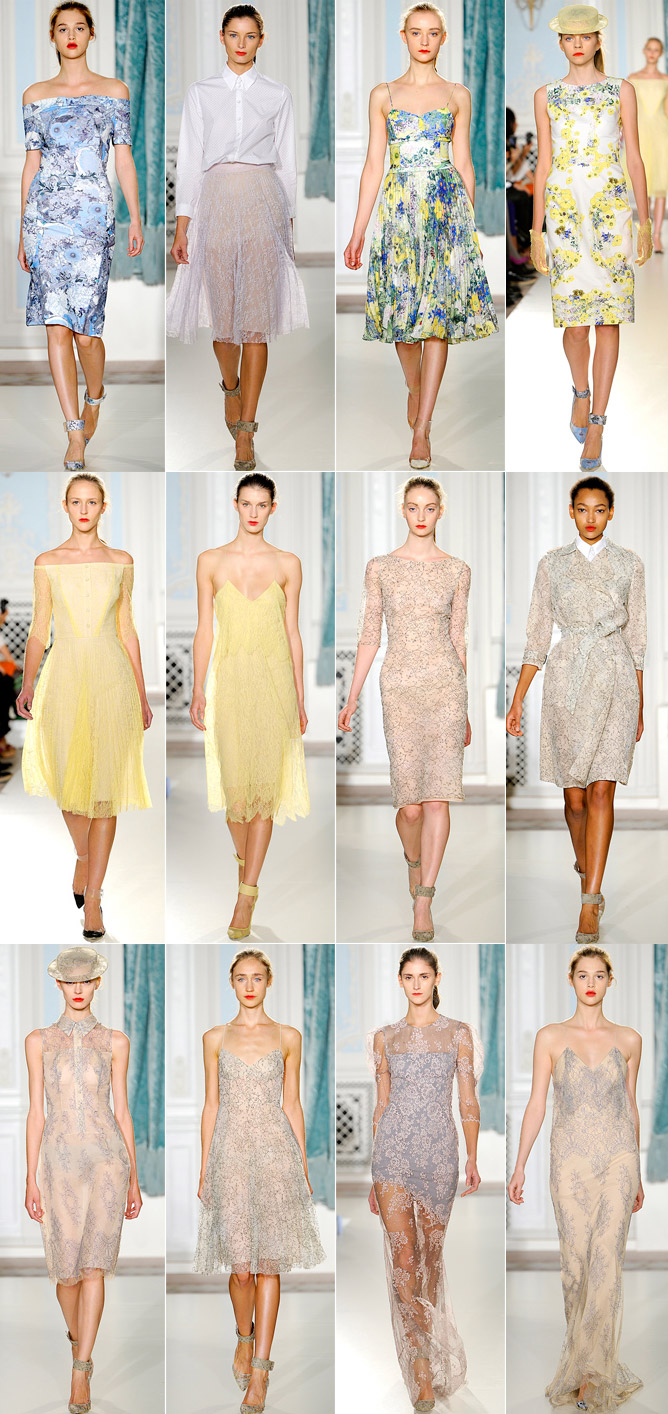 What were some of your favourite collections at London Fashion Week? xx
Photos from style.com