Best Of British Part2
Victoria Beckham…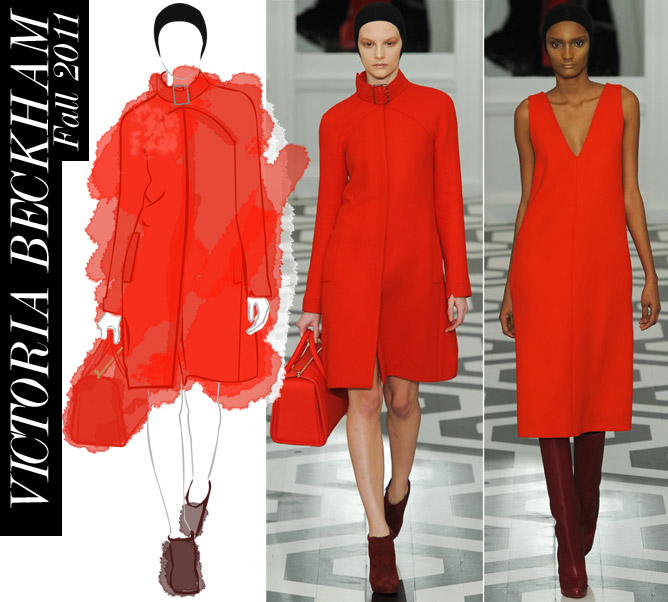 Victoria Beckham's Fall 2011 Collection…
The fiercely talented Mrs. Beckham has presented her Fall 2011 collection at New York Fashion Week. The extraordinary Victoria Beckham is the epitome of stylish, chic sophistication and her Fall 2011 collection is no exception.
Victoria Beckham's Fall 2011 collection is an explosion of exotic colour- saffron, magenta, and vermilion – in some exquisitely draped silhouettes. Of the collection, Beckham said: "The shoulder follows the natural line; there is no padding, and there is no corseting at the waist; the dress just skims it".
Honing in on a more relaxed fit than previous seasons, Beckham's collection cocooned the body in all the right places. The intriguing and elegant collection placed an emphasis on volume, while still staying true to her signature hour-glass silhouette. Coats were also particularly strong – simple, powerful and modern. Looks were taken to the next level with some seriously sexy Christian Louboutin knee-high boots!
Minimal, neat, sophisticated and fun – Victoria Beckham has created a collection of pure style.

What are your thoughts on Victoria Beckham's Fall 2011 collection? xx
Photos from style.com