What I Wore…
…was really rather minimal. While I am usually drawn to bold colours and prints, I found it refreshingly delightful sticking to this neutral colour palette.
Camel is one of my favourite neutral tones so when I found this comfortable yet chic light-weight knit from Witchery I brought it straight away. I am also wearing a black lace skirt from Witchery; Mollini heels; and my Prada handbag & sunglasses.  
I have had a delightful evening catching up on some reading & a delicious trip to one of my favourite spots for macaroons and an iced mocha. I think I can say now after having tried many macaroon flavours that Raspberry is my absolute favourite…. but a girl has to be certain of these things, so I shall reaffirm over the weekend with a retest.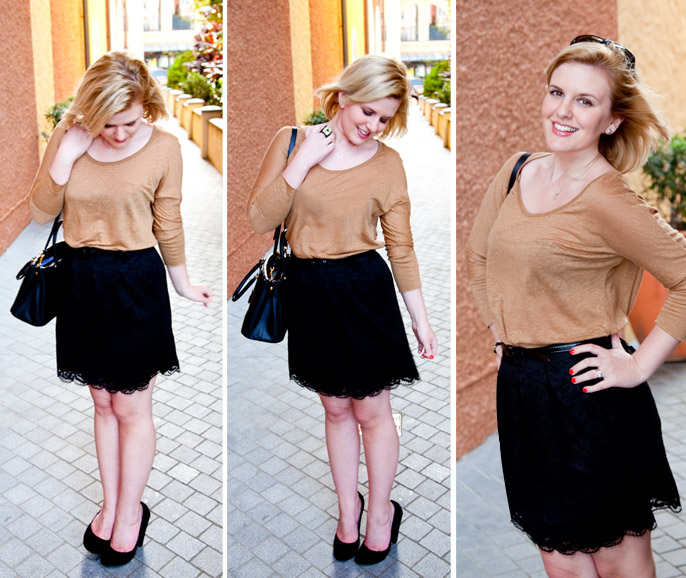 What is your favourite neutral tone? xx