Uptown Style File…
Olivia Palermo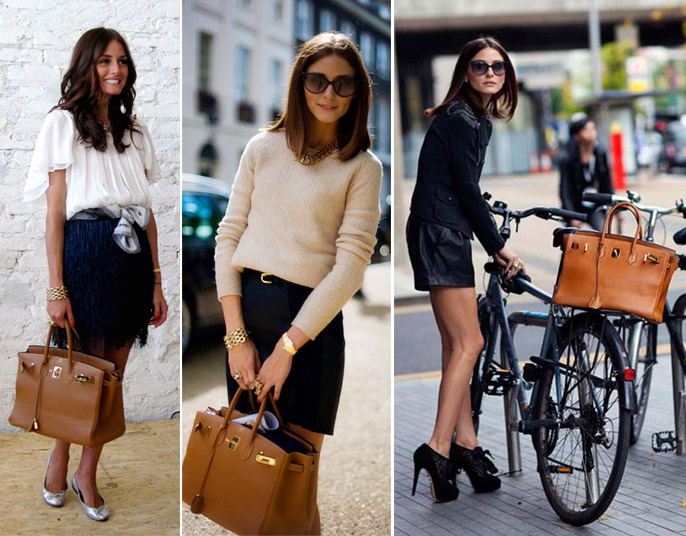 Olivia Palermo = Très Magnifique

With an exquisite eye for detail, Olivia Palermo is one of the most immaculately groomed, stylish women in the world today.
Gravitating toward the classics – her Hermès Birkin is a staple – Olivia Palermo's style is timeless chic and effortlessly glamorous.
Putting glamour into the everyday, Palermo's confident take on laid-back tailoring and feminine style is refreshingly polished. It is after all her impeccable taste and style that regularly sees her top the best dressed lists around the world. The New York City socialite has become one of the most watched style icons of today.
"Fashion is something that interests me on a daily basis – it started when I would see my mother and aunt get dressed up and go out at night in the city." – Olivia Palermo
The realty TV starlet has previously collaborated with Roberta Freymann to create a series of hand embroidered bib necklaces.  She has been featured in countless magazines, graced the cover of ASOS Magazine and Tatler – who also named her "Girl of the Year".
Getting the 'Olivia Palermo' Look:
To channel the divine Olivia Palermo, opt for timeless basics. Classic essentials that consistently appear in her wardrobe, include;
>> The classic striped shirt
>> Cute ballet flats
>> Tailored jackets and blazers
>> Trench Coat
>> Slim fit trousers
>> The Little white dress (as well as the little black dress)
>> Black tights
>> Statement handbag (preferably Palermo's Hermès Birkin)
Of her must have items, Palermo has previously said; "I can't live without my YSL Tribute heels and my Ray-Ban Wayfarers. Everybody thinks it's the clothing that makes an outfit, but more often than not it's the accessories."
Combining her fashion-know-how with immaculate grooming, the other essentials to Olivia Palermo's style, include – bouncy glossy hair, perfectly flawless make-up, manicured nails and an eye for amazing accessories (particularly to-die-for cocktail rings!)…
Do you covet Olivia Palermo's style? xx

Photos from google images