Summer & Swimwear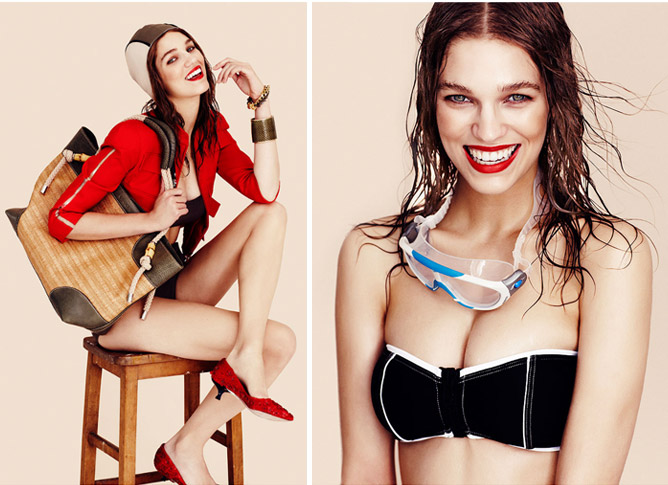 Seeing this radiant sun-kissed editorial has made me genuinely excited for summer…
Samantha Gradoville's striking red lip and dark hair perfectly complements the bold, bright swimwear and accessories.
Wearing divine pieces by Chanel, Bally and Givenchy, the looks feel fresh and inspired. I adore the classic, nautical influences of the striped blazer worn with a simple red bikini. And the exquisite Chanel 2.55 bag worn with glamorous insolence alongside a striking orange bikini and timeless chic black sunglasses… the attire Summer dreams are made of!
Being from the sunny Gold Coast, I have definitely been through my share of swimwear. The quest to find the perfect bikini or one piece that – compliments your body and fits in all the right places; represents your style and personality; is of good quality; while still being on trend –  can be really rather exhausting. So here are just a couple of tips I try to follow while shopping for swimwear:
Be prepared to shop until you find that special one.
Don't go by the size on the tag, choose the swimsuit which feels best on…. even if it is a size bigger. You want to feel comfortable and confident, not worried you are showing too much is skin.
And finally for the colour and pattern…. Bright colours draw attention so highlight your best assets with these. Meanwhile, dark colours are useful for taking the focus away from the areas you are conscience of. For prints, larger patterns can actually make things look bigger than they are, while smaller patterns can be used to detract attention…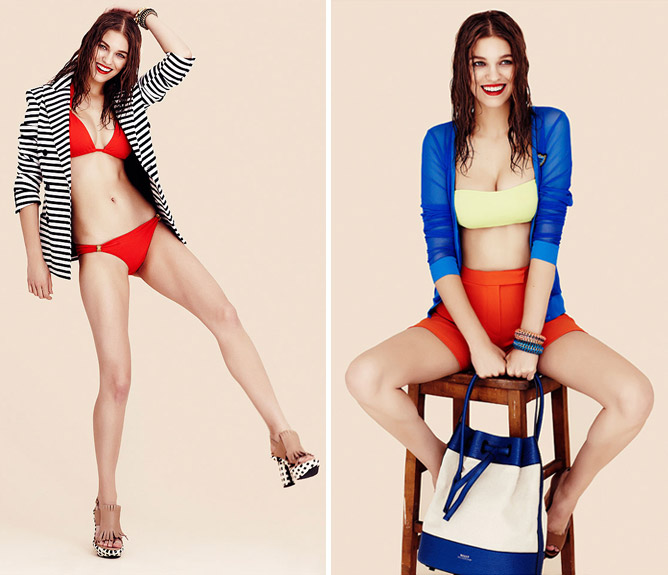 Happy Weekend! xx
Photos from fashiongonerogue.com