Designer Spotlight Series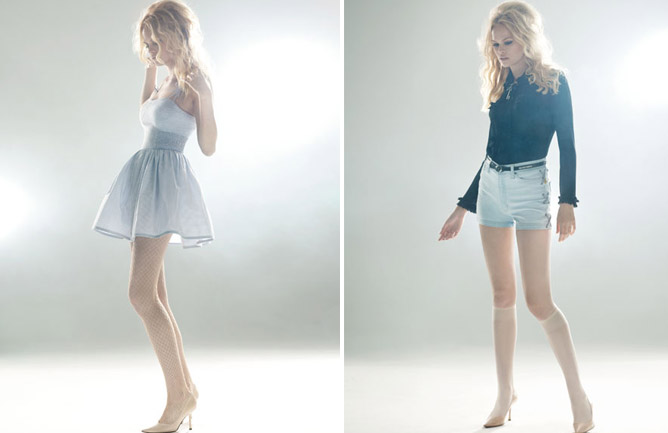 Bettina Liano – A 60's Summer Affair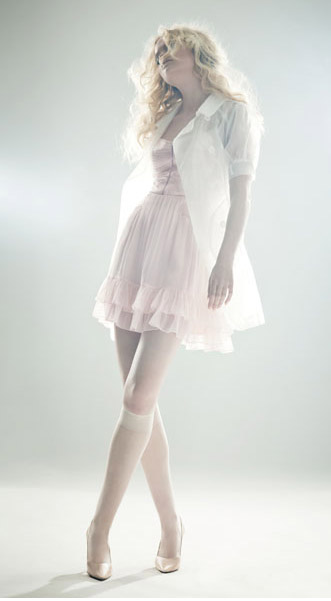 For the Spring/Summer 2010/11 collection, Bettina Liano played with the idea of light – creating some gorgeous pieces to let the sun shine through.
Seemingly weightless dresses combine with the softest of sheer fabrics to create some darling looks. The result is pure Brigitte Bardot – sweet yet undeniably sexy. The collection taps into the lingerie trend, while still being fresh and youthful. Simple dresses have unexpected details such as bow ties at the straps. The feminine shades of soft pink, apricot, baby blue and white are perfect for a 60's inspired Summer.
Some of my favourite pieces include: the pink baby-doll dress with the long white tee (pictured right); the floral print high-waisted cigarette pants; and the apricot sheer long sleeve dress with ruffle hem (both pictured below). All completely divine!
A little bit about
Bettina Liano…
Without having ever undertaken a sewing lesson; Bettina Liano launched her label in the 1980's, creating simply-draped jersey dresses. Liano is renowned for her denim jeans that celebrate and enhance the female form, while not stretching out of shape. To discover more please visit the Bettina Liano website…
xx

All photos from stylemelbourne.com