Fashion Trends
Through The Looking Glass…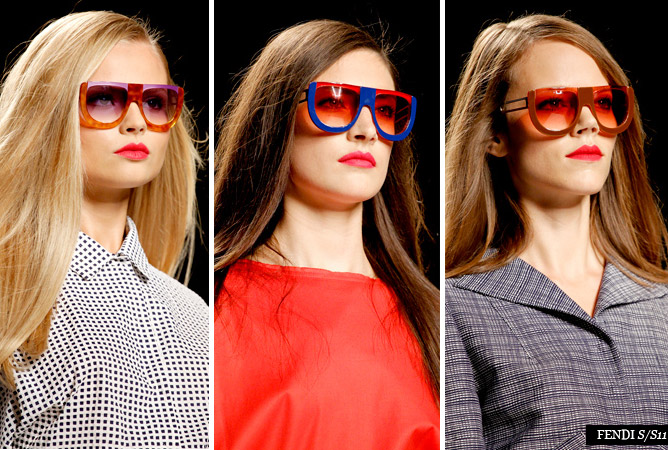 It Wouldn't Be Summer Without Some Seriously Chic Sunglasses…
Spring / Summer 2011 Sunglasses are all about the drama! Striking shapes and dynamic colour will make your sunglasses scream look at my gorgeous face!
From Fendi to Prada, Stella McCartney to Christian Dior – sunglasses were the 'IT' item of the Spring / Summer 2011 collections. Whether they were oval, round or square shaped; or something seemingly straight from Alice In Wonderland; – sunglasses are meant to make a statement.
At Jil Sander 'too cool for school' aviator frames took the crisp collection to the next level. At Christian Dior and Marni it was all about 1950's chic. Meanwhile, Prada took sunglasses design to the next level. 
My absolute favourites… Fendi's colour mixing frames (featured above & right). Love the big statement shape and coloured gradient lenses. So playful yet so chic!
Embrace statement making shades for summer xx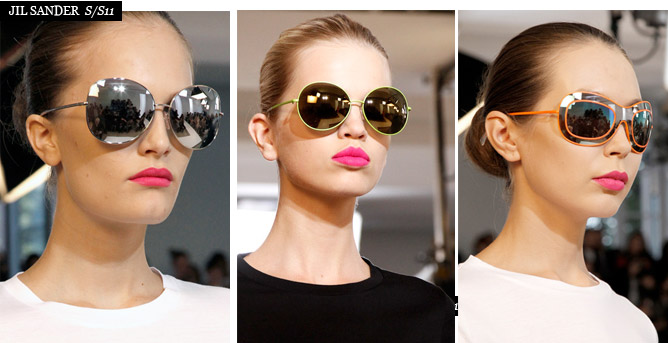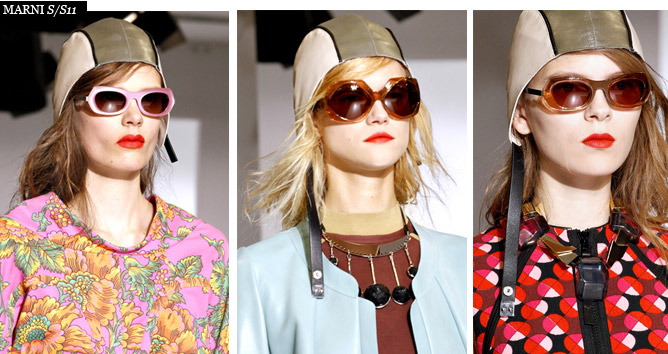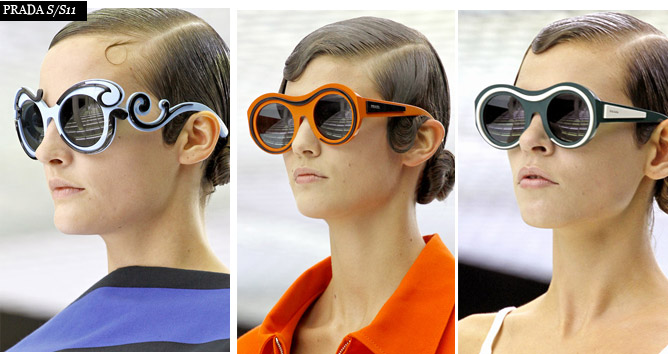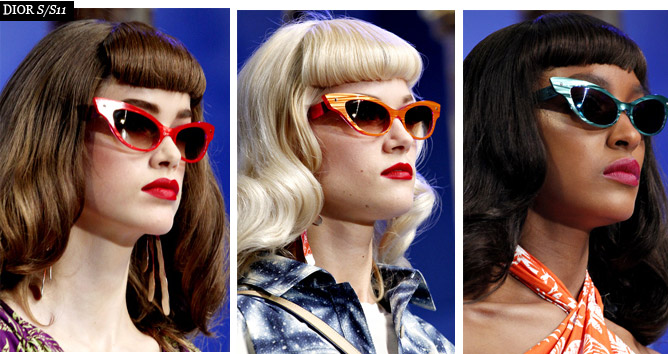 Happy Friday! xx
All photos from style.com