What I Wore Today…
This is quite the monumental style post for me as I can honestly say I haven't worn a pair of trousers for approx. 1 ½ years (well only to the gym – but that doesn't really count)!
I am usually just a dresses & skirts kinda-gal, but these cigarette-length chinos really caught my eye. So I decided to give trousers another try in my wardrobe. I teamed them with the top & cocktail ring I also brought at Witchery last weekend; my Prada handbag; Mollini heels; & my new orange beret… oh la la!
I must have been in quite the 'Autumnal mood' as each purchase I brought home was within this orange / brown / neutral tonal palette. I cannot wait for colder Autumn & Winter weather in Australia now… hello hats, hosiery and gorgeous coats! Oh how I have missed you!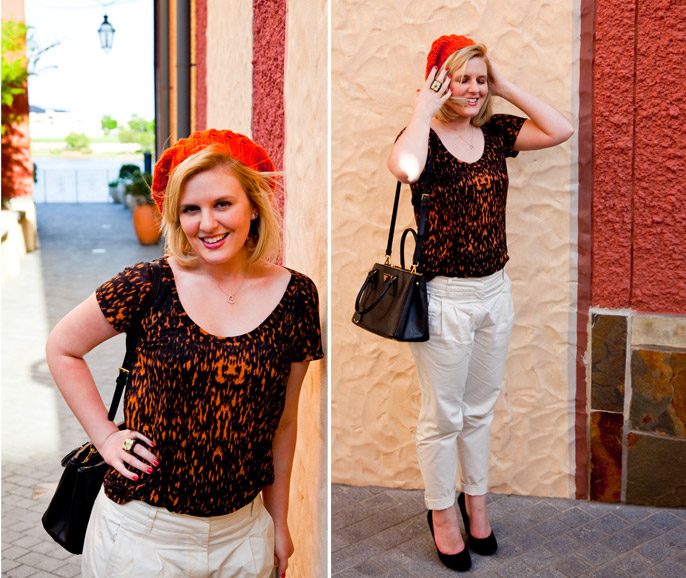 What is your signature weekend look? xx