Art In Fashion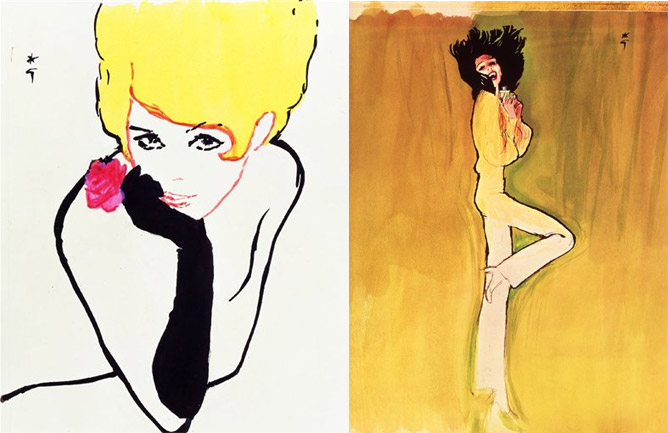 Dior Illustrated: René Gruau & the Line of Beauty
René Gruau created some of the most iconic and beautiful fashion images of the 20th century.
A collection of René Gruau's stunning illustrations for Christian Dior are currently being showcased at Somerset House in London.
Together with his friend Christian Dior, Gruau created a fresh ideal of female beauty and captured a new mood of post-war optimism. With bold lines and simple yet daring use of colour, Gruau's illustrations ignite immediate elegance and sophistication; bestowing his subjects with a certain 'je ne sais quoi'. Often focusing in on the small details of everyday life – such as the woman leaning her face on her hand (pictured above) – he perfectly captured moments in time.
Featuring 40 original Gruau illustrations, the collection is breathtakingly beautiful and a must see for those who love this iconic French Fashion house. Illustrations featured include a selection of those created for Dior Parfums and of Haute Couture Dior dresses handpicked by John Galliano. Of René Gruau, John Galliano has said:
"To be inspired by Dior is to be inspired by René Gruau. His sketches capture the silhouette and spirit of Dior and a new era of fashion and femininity. His illustrations are timeless, ever youthful, ever faithful to the moment he saw; they capture the energy, the sophistication and daring of Dior, and equally are a token of an enduring friendship."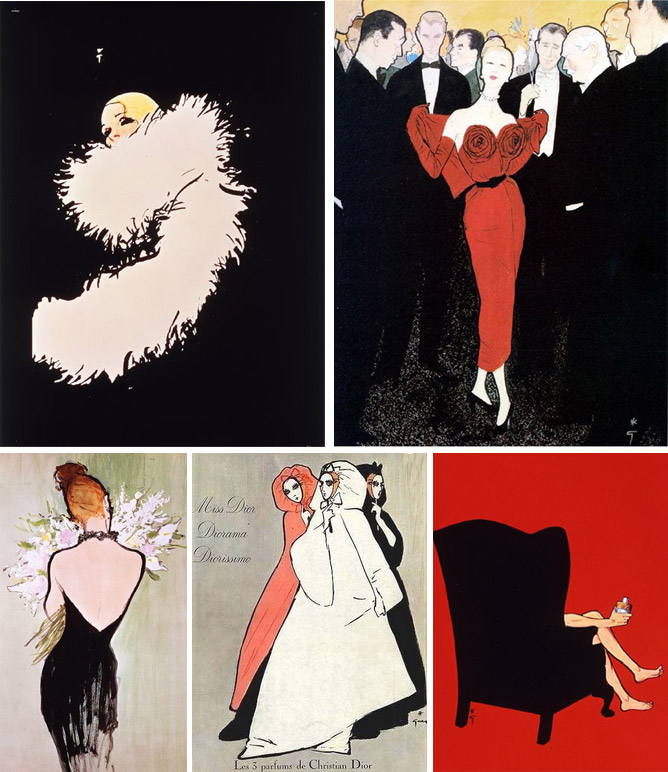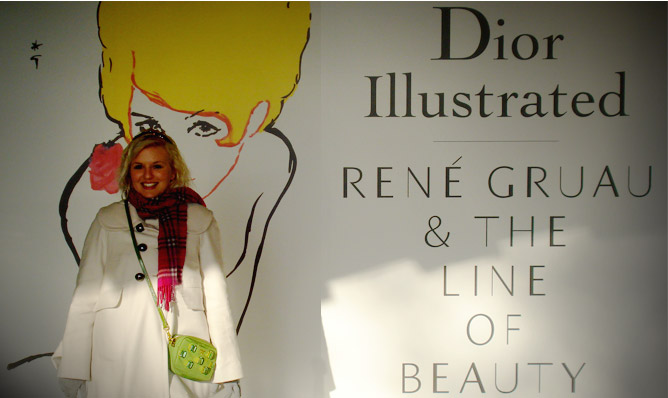 For details of  Dior Illustrated: René Gruau and the Line of Beauty,  please visit: www.somersethouse.org.uk/fashion/dior
Hope you all have a wonderful weekend! xx