Fashion Trend Inspiration
Spin The Colour Wheel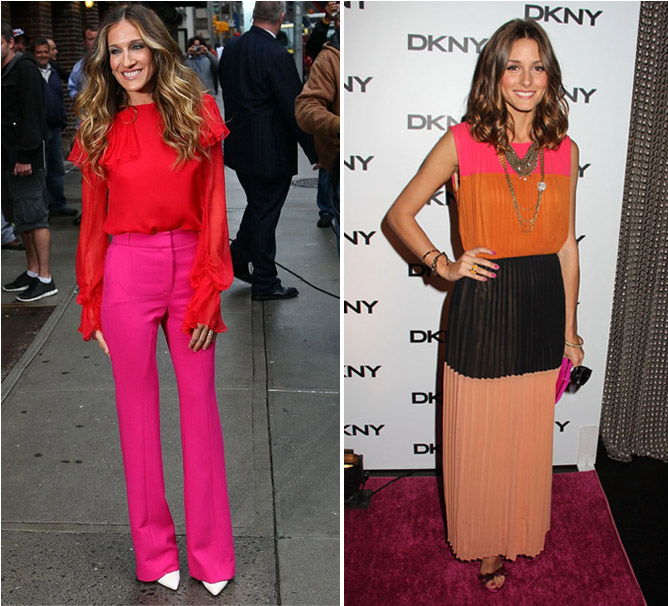 Colour Me Happy! Colour Blocking Inspiration
Colour. Extraordinarily, beautiful colour. It can be quite simply breathtaking. It can turn heads & radiate happiness.
Colour Blocking Inspiration: Sarah Jessica Parker's striking colour-block ensemble by Prabal Gurung (pictured above). Attention grabbing; impeccably chic; and darling SJP style at its finest – pink high-waisted trousers; floaty red blouse; & white heels.
Colour Blocking Know-How: Don't leave a colour to stand alone. Go for maximum impact and combine strong, rich colours for opulent dressing. Start this trend by experimenting with complimentary colours:
>> Choose colours with a similar tonal base – i.e. fuchsia & bright pink or bold orange & reds.
>> Break up blocks of daring colour with neutral-toned accessories in cream or grey.
>> Introduce your second block colour outside of your outfit with a clashing handbag.
>> For subtle simplicity, choose a simple coloured shift with bright tights or heels.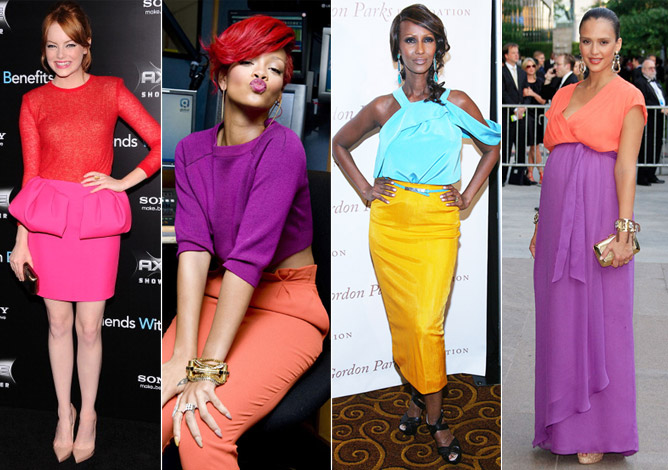 Be colour confident! It's a Colour 'Blockout'!  xx
Photos from google images