Fashion Trend
Pyjama Dressing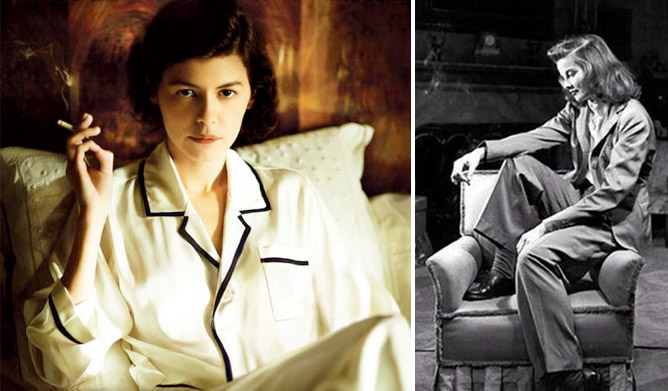 When Marilyn Monroe once said "What do I wear in bed? Why, Chanel No. 5, of course", she may have been overlooking the sensual, effortless glamour of an exquisite pair of silk pyjamas.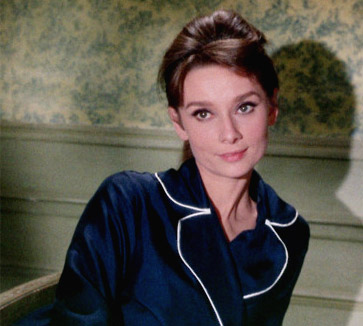 Understatedly sexy, stylish, cinematic and nonchalant; pyjamas have an unmistakable easy charm.
Hanging loosely around the body, a pair of men's silk pyjamas evokes an effortless 1930's glamour. Offbeat, chic and deliciously comfortable – you will want to stay wide awake to enjoy these beautiful pieces.
Wearing pyjamas beyond the bedroom is quite simply darling… the Resort 2012 collections confirmed it. From Louis Vuitton to Calvin Klein and The Row, designers have embraced the quiet luxury and languid sophistication of sleepwear inspired silhouettes.
Coco Chanel appreciated the lightness and fluidity of pyjamas. At the start of the Twenties Chanel would lounge in pyjamas at night.
At the time, pyjamas were considered a male sleeping suit and inappropriate for women. Chanel created luxurious patterned silk, satin and Indian cotton pyjamas for her clients to entertain in. Silent film star, Claudette Colbert, was the first woman to appear wearing silk Chanel pyjamas in a film. Marlene Dietrich and Greta Garbo soon followed suit.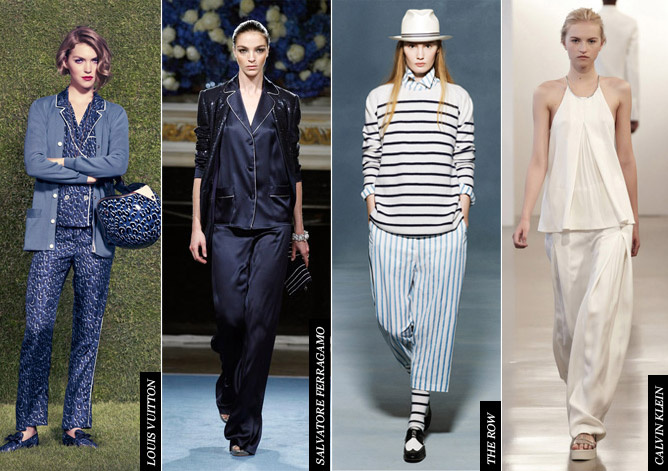 Will you wear your pyjamas home from the slumber party? xx
Photos from style.com & google images