Fashion From The Runway
Chanel & Louis Vuitton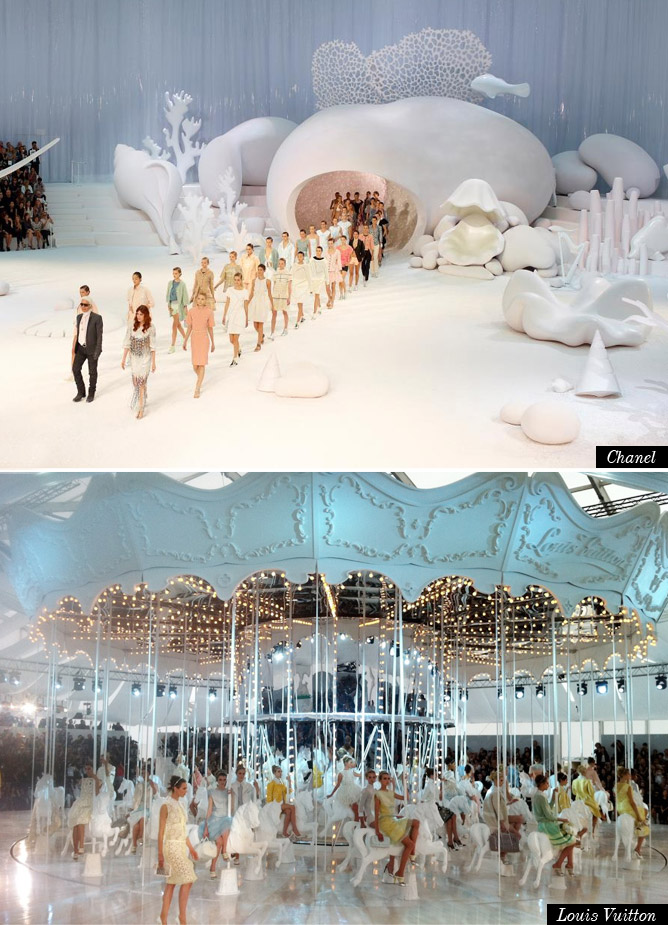 No one does a runway show (or should I say extravaganza) quite like Chanel or Louis Vuitton. And this season's stage set a new tone in mesmerising beauty; decadence; and whimsical enchantment – setting the scene for two spectacular collections.
It was an ocean of prettiness at Chanel – mille-feuille pleats, drop waists and iconic Chanel tweeds. Karl Lagerfeld created a divine underwater world, which saw The Grand Palais transformed into the ocean floor- with giant white sea shapes from coral, shells, sea horses and stingrays. Florence Welch then arose, a la Botticelli's Venus, from a shell to perform 'What the Water Gave Me'.
Feathers, embellishment and beautiful white dresses made for the perfect mix of summer sweetness at Louis Vuitton. At beautiful, purpose built merry-go-round took centre stage for the show; which also saw Kate Moss take to the catwalk again for the luxury French House.

It's no secret Chanel sets my heart aflutter. Which luxury house is your fashion true love?
Happy Thursday! xx
Photos from fashion.telegraph.co.uk, style.com & google images