Fashion
A Sunday Dose Of Chanel…

Indulge Your Sunday With Some Stunning Chanel Perfection…
Embellished, intense and exquisitely beautiful; Chanel is pure luxury in its most decedent form.
Tonight is the Golden Globes and as celebrities frantically prepare themselves to dazzle on the red carpet, I have chosen a selection of my favourite Chanel evening gowns to celebrate.  I would happily (ok, make that ecstatically) wear any of these divine creations to this event… and I am particularly partial to Carmen Kass' billowing apricot dress composed entirely of feathers (pictured above centre). Now that would be a red carpet moment!
The Chanel Spring / Summer 2011 collection took its inspiration from the Last Year at Marienbad, a film from the early sixties in which Chanel herself originally designed the costumes for Delphine Seyrig (the leading lady). From feathers to sequins; ribbon to lace; the detail, shape and innate beauty was simply extraordinary.
Chanel S/S11- what fashion dreams are made of …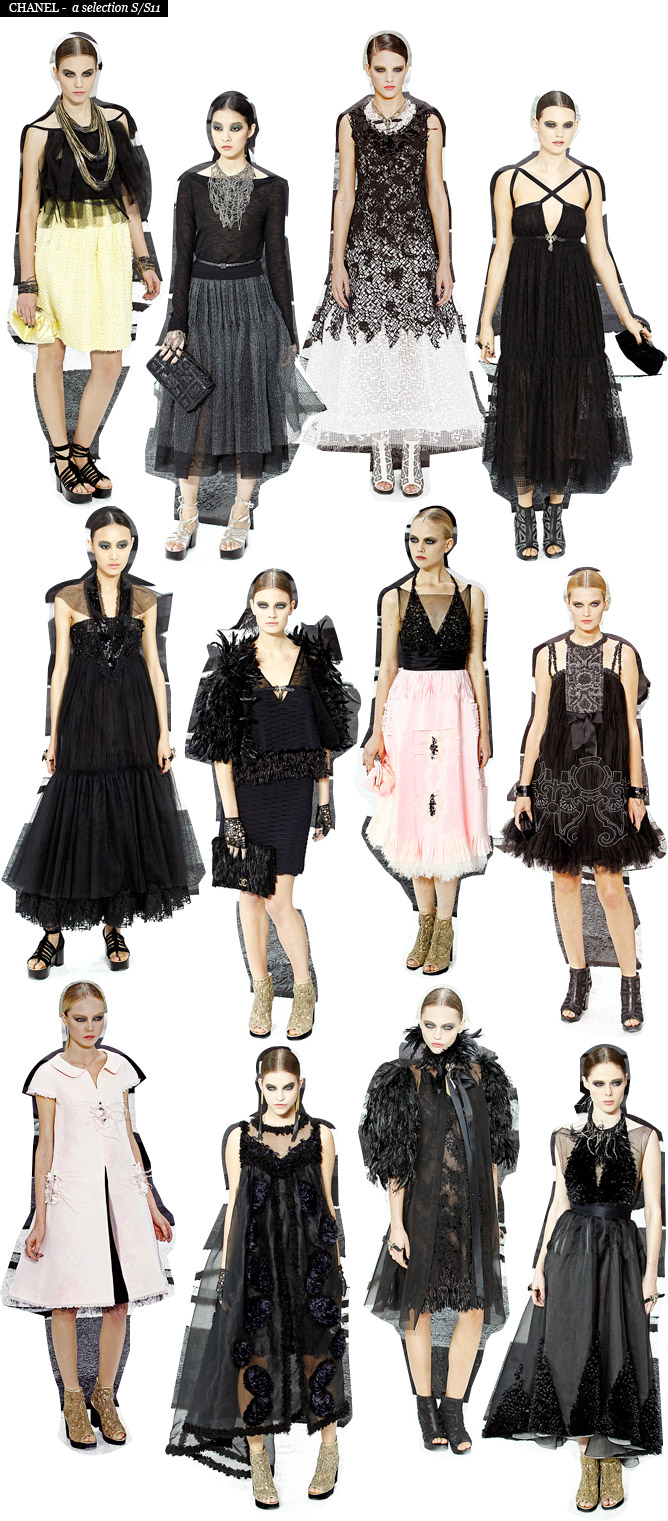 Chanel is my fashion true love… who is yours? xx