Designer Spotlight
Jayson Brunsdon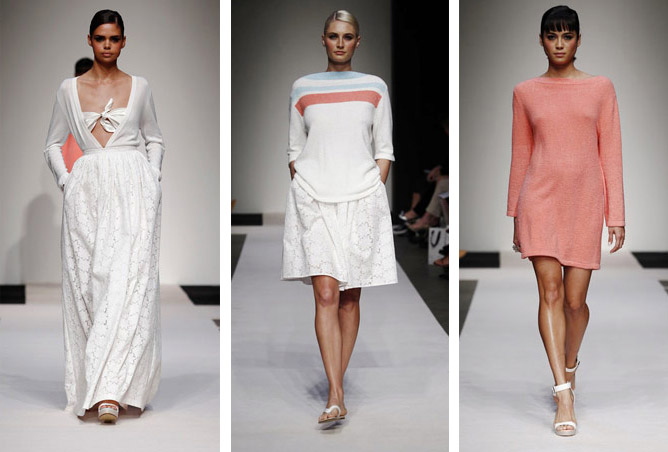 Designer Espresso Shot Of News…

About Jayson Brunsdon
In my post yesterday, I wore my new Jayson Brunsdon skirt, so today I thought I would feature more about this Australian Designer I love!
Before starting his label in 2004, Brunsdon was first an Illustrator, Stylist and Fashion Editor. His fans include; Naomi Watts, Linda Evangelista and HRH Crown Princess Mary Of Denmark. The Jayson Brunsdon label is now available in 15 countries worldwide; including leading department stores – Saks Fifth Avenue, Neiman Marcus and Selfridges and Co.
Jayson Brunsdon Spring / Summer 2011
Creating an elegant, sophisticated and fresh collection – that screams of a 'perfect summer' – Jayson Brunsdon's Spring / Summer 2011 is classic, chic perfection. It is beautifully executed and quite simply charming!
Capturing the elegance of icons such as Grace Kelly, Brunsdon's silhouettes are flattering and sophisticated. Tie-front bandeaus work perfectly with the high-waisted full length skirts. Clinched in waists, with 50's shaped skirts, fall perfectly over the body. Meanwhile, clean white Broderie Anglais featured in dresses, shirts and skirts to create a feeling of freshness. The colour palette of white, peach, tan and peppermint is perfect for Summer.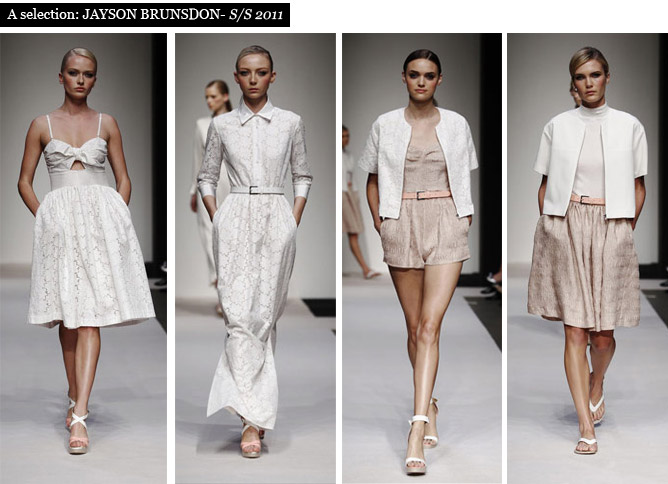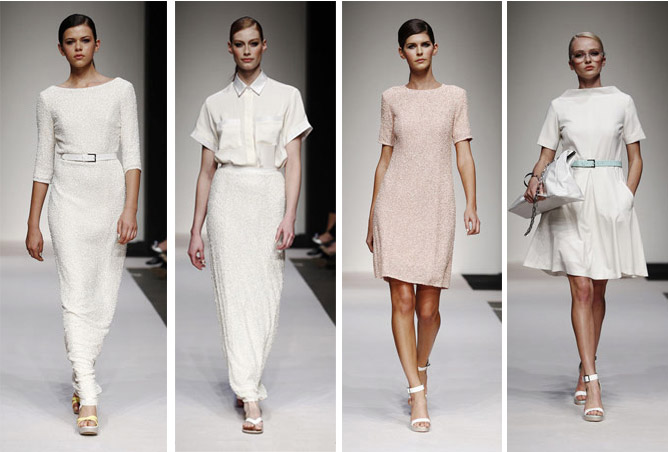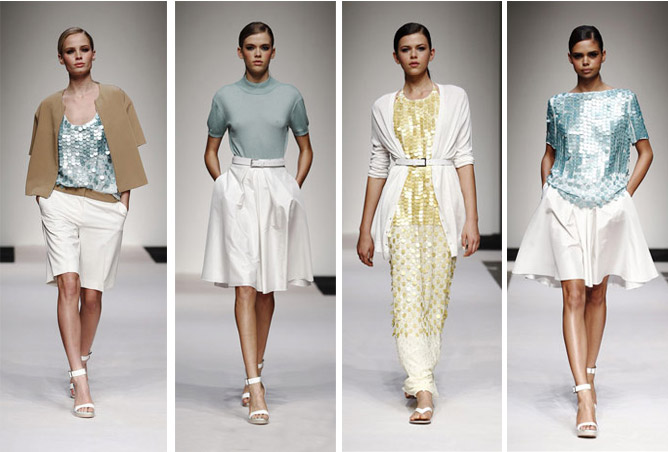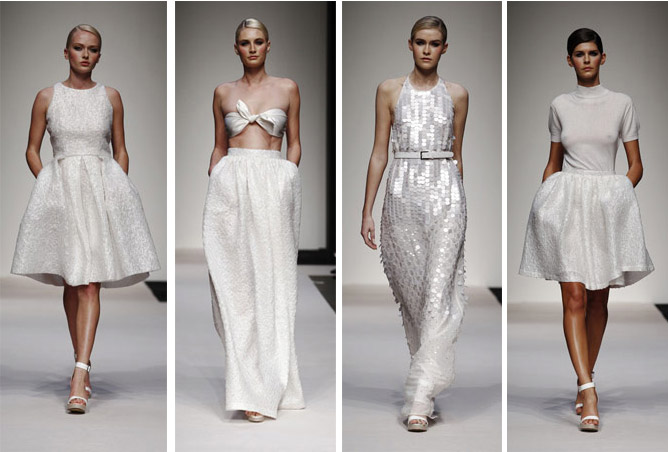 What do you think of the Jayson Brunsdon collection?
To view the complete collection, please visit: jaysonbrunsdon.com
p.s. the skirt I wore on New Years Eve from yesterday's post is the last pictured above (but in the cream version). Love this one too! xx
All photos from grazia.com.au