Couture In Bloom
With a hint of Old-Hollywood glamour in his truly breathtaking evening gowns, Giambattista Valli's second Haute Couture presentation was an opulent, joyous and truly beautiful affair. Showcasing traditional couture techniques Valli's strapless ball gowns in billowing floral prints and divine berry colour palette, exuded unmistakable elegance and hypnotising magnetism.  
Beyond the extraordinary couture pieces, it was the accessories that caught my eye; particularly, the floral headpieces which also made a dramatic appearance at Alexis Mabille.
At Alexis Mabille large floral paper headpieces and painted faces made the catwalk a memorable moment, all the while never distracting from the masterful couture pieces. Colours and tones relating to couture pieces where highlighted by these bold and bright floral accessories.
Giambattista Valli's brilliant blooms also perfectly complimented his darling couture gowns. The headpieces matched the gown colour exactly or brought together complimentary shades in hydrangeas, peonies and feathers.
Giambattista Valli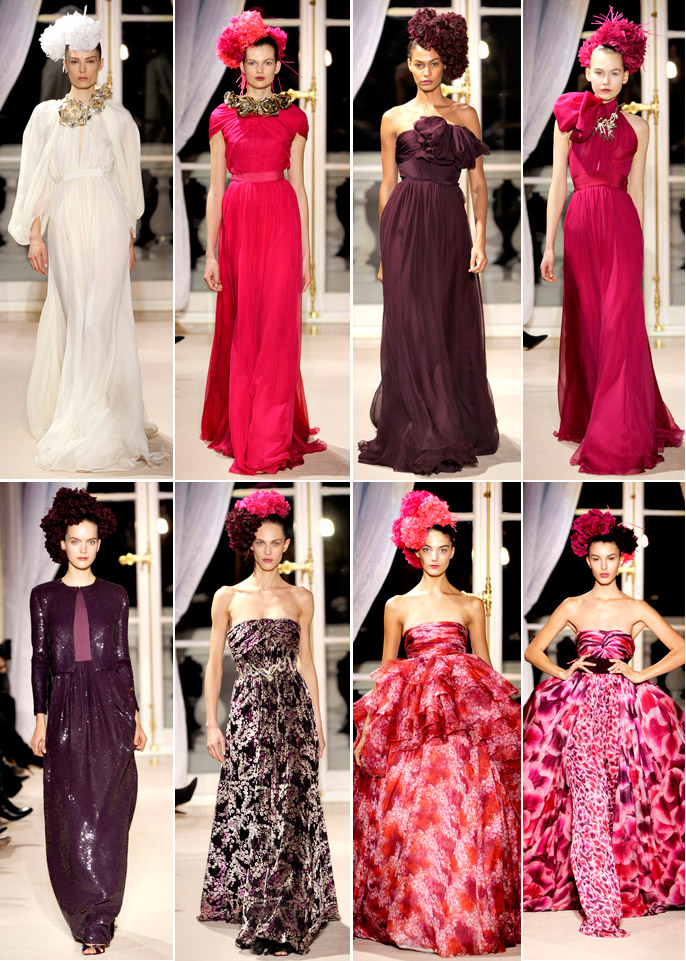 Alexis Mabille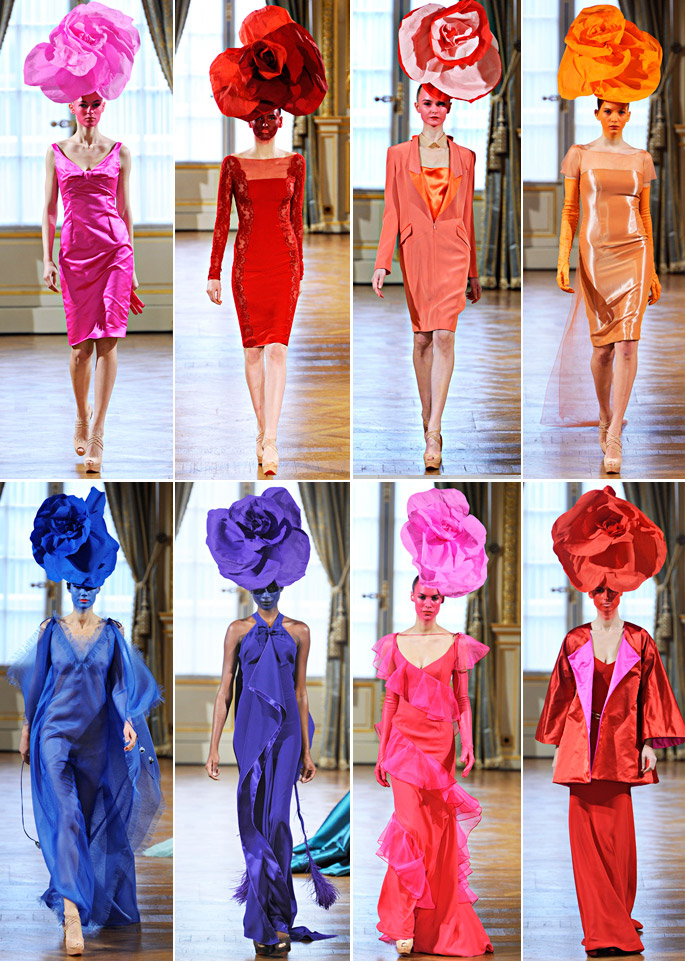 These brilliant blooms are quite simply stunning for spring… Happy Tuesday! xx
Photos from style.com