A Toe-Tapping Trend
Paint the town silver in metallic-tipped heels that exude glamorous, modern, feminine style…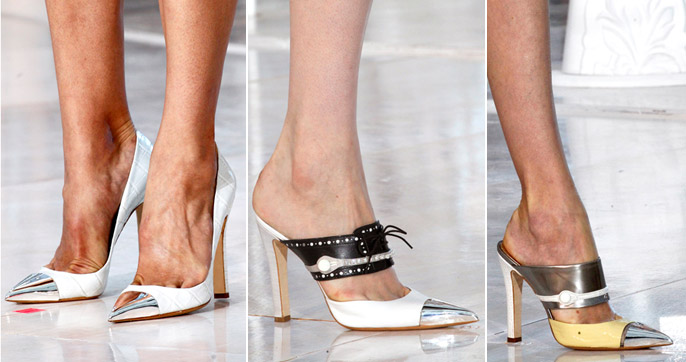 First seen gliding down the Louis Vuitton Spring / Summer 2012 runway, metallic-tipped heels have become the toe-tapping toast of the season.
Seen on the tootsies of countless stylish lovelies – from Gwyneth Paltrow to Natalia Vodianova (pictured below), Poppy Delevingne (below) and Kristen Stewart (below) – pointed-toe pumps with metallic-tips can add the perfect spring to your step.
While Coco Chanel created the first pair of toe-capped shoes in 1957, the heels that appeared on the Louis Vuitton runway were distinctly fresh. As though they were dipped in shining silver, Marc Jacobs created a ladylike, polished yet edgy accessory. These precious heels were the perfect exclamation point to Jacob's sweet confectionery inspired collection. In classic footwear styles – from Mary-Jane's to Pumps – they are a charming take on the timeless heel.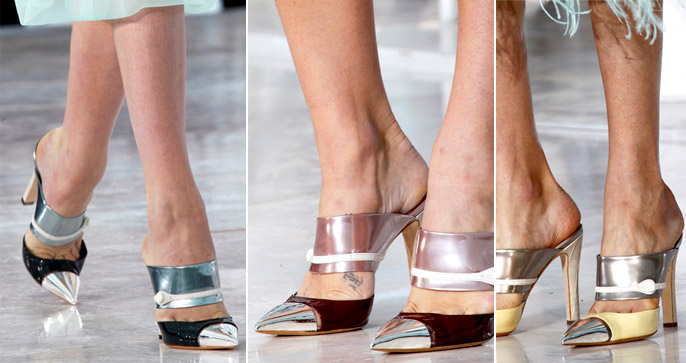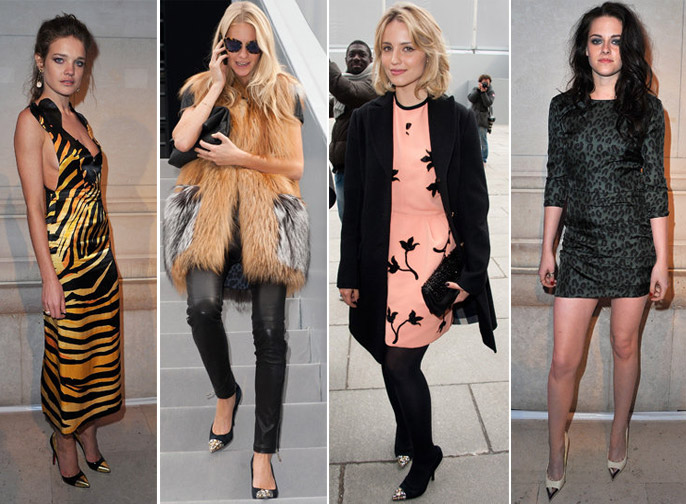 Will you go 'footloose' for toe-capped heels? xx
Photos from style.com / fabsugar.com.au