Zesty Orange
Like your orange juice freshly squeezed? Or do you prefer the allure of a tequila sunrise – cheerful, zesty orange is the toast of Summer…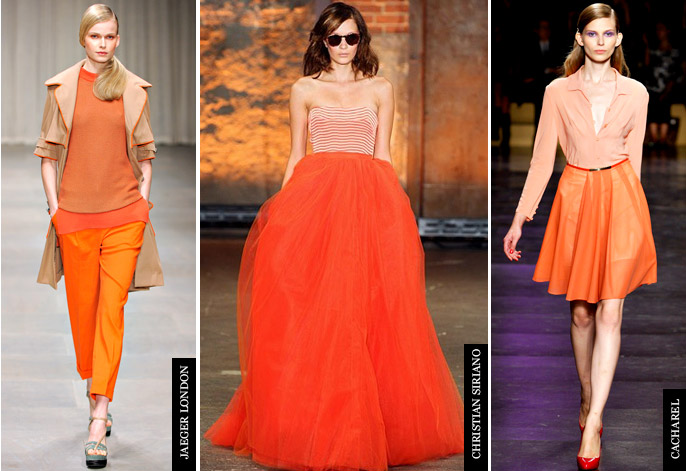 Whether you choose to wear this vivid hue on your cheeks, eyes, lips, nails or clothes; orange is perfect for achieving that warm Summer glow.
Orange is Summer's beauty bright. While it can be a little less shocking then fire engine red or eye-popping pink – the perfect shade can be positively mesmerising. Peach shades look lovely and romantic, while tangerine is bold and brilliant.
At Cacharel, orange nails added a burst of colour to this chic collection; while at Anna Sui all the focus was placed on the eyes. Creamy orange eye shadow brought  tangerine flair to pretty faces. At Erdem orange bee-stung lips were positively mouth watering.
When adding orange to your make-up palate be sure to keep the rest of your tones simple – with all focus leading to your burst of orange zest.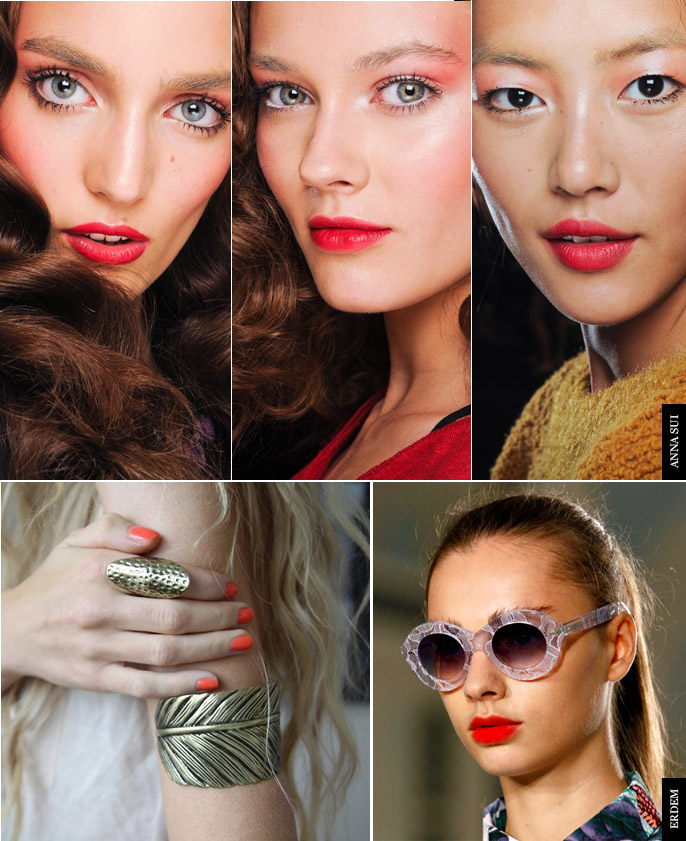 Will you get your dose of Vitamin C? xx
Photos from style.com / pinterest.com/evokedc