Uptown Twirl News
1st Birthday Messages…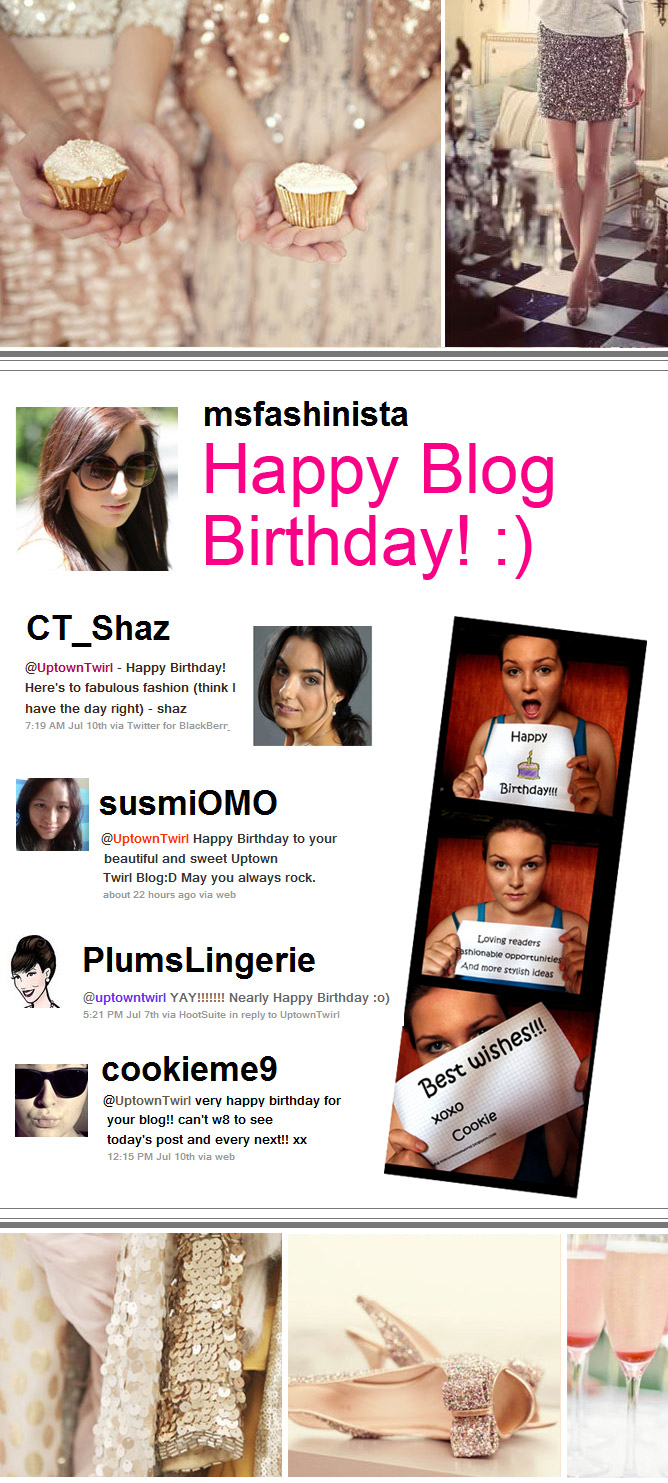 Thank you to all the lovelies who sent Uptown Twirl Birthday messages! I have included a selection of these above.
And again a massive thank you to all of the wonderful readers who continue to visit Uptown Twirl daily and support the Uptown Twirl Facebook and Twitter pages. All of your gorgeous comments, emails and feedback are very much appreciated!
I look forward to many blog birthdays to come!
Love Cara xx
p.s. Click here to join the Uptown Twirl Facebook community or here to follow Uptown Twirl on Twitter