Uptown Style File…
The Divine Carrie Bradshaw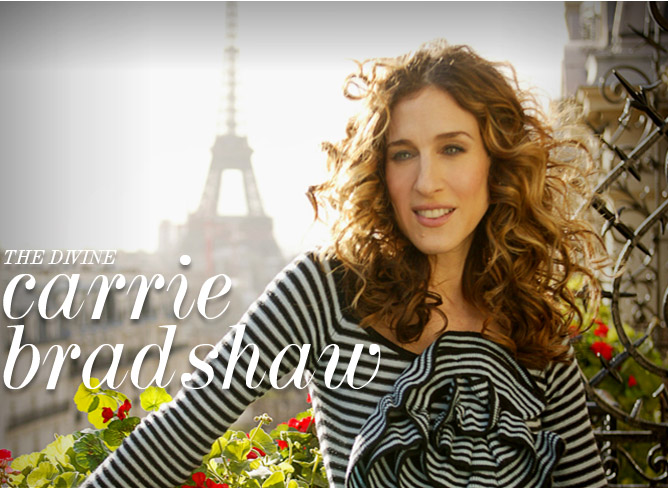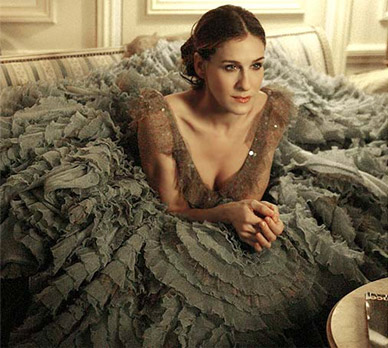 Last night I re-watched the last two episodes of Sex and the City Season 6 (An American Girl In Paris (Part Une) and An American Girl In Paris (Part Deux)) and my love affair with Carrie Bradshaw's impeccable style has been reignited with a sensational passion!
I have become utterly enchanted with her take on chic, whimsical Parisian dressing.
From classic black and white stripes (pictured above); to her breathtaking evening gown (pictured right); to that romantic polka dot red dress in which Carrie eats decedent desserts  – the fashion and styling is these two episodes alone is très magnifique!  
Love, Love, Love Carrie's Parisian wardrobe and the alluring, intoxicating beauty of the 'City Of Lights'…

Which fictional character is your most stylish? xx
Photos from hbo.com