Street Chic Photo Gallery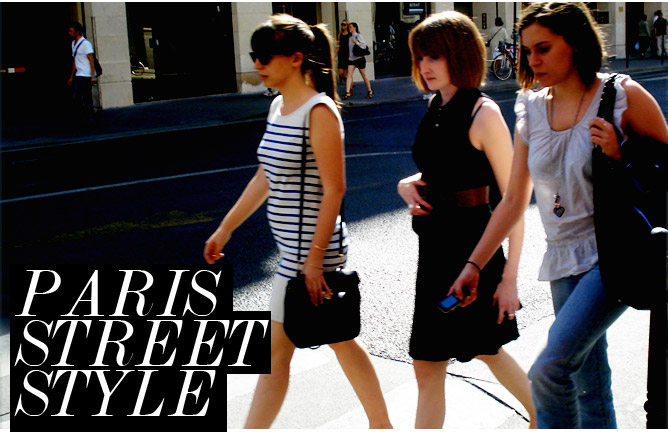 Paris is the home to a constant stream of beautifully dressed belles and boys who look effortlessly chic, sophisticated and I don't know…undeniably French.
While exploring the City of Love, I did fall in love with many passing Parisians' style. Everywhere you look there are effortlessly gorgeous women on bikes or on foot. With their slightly undone hair, minimal make-up and individual style, they are always seemingly effortlessly chic…
This is my Paris Style photo gallery. Please note, my style gallery is best enjoyed with a hot chocolat, croissant (or macaroon if you prefer) and a cigarette ala French style… x
And please follow the link to view more style photos and read about my favourite past time in Paris…
What I have learned from a week in Paris
Bonjour Bunnies!
For the past week I have been in Paris seeking out all things Parisian chic. Oh la la!
Home to most of the world's leading couture houses, Paris is also the residence of some of the most fashionable women in world. Parisian women are chic, sophisticated and effortlessly elegant. Their perfect posture, confidence and self-assurance portray an image of complete composure to the world.
Known for their elegant understated style and unmistakable Je ne sais quoi, the French choose classically cut, timeless pieces which they can reinvent time and time again. Parisian women wear clothes that fit them well and compliment their shape and style. They understand the power of tailoring.
Read full article