October Inspiration
"In order to be irreplaceable one must always be different"
– Coco Chanel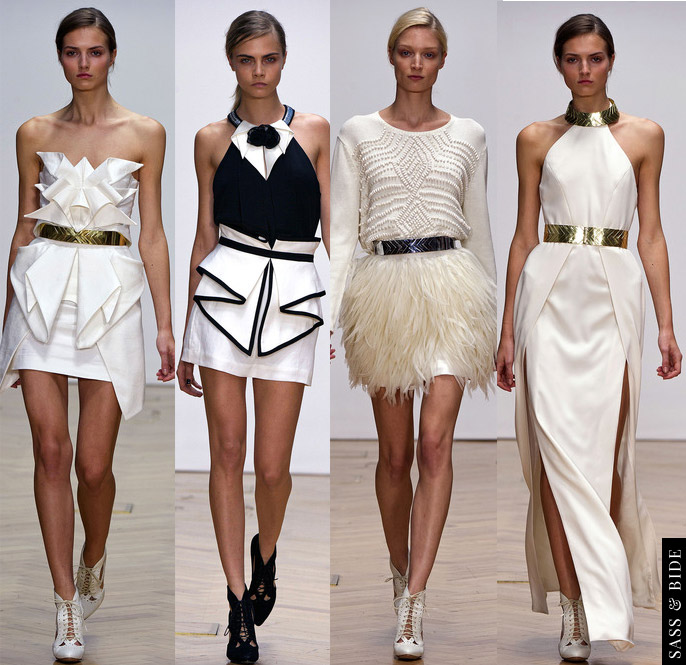 My October Inspiration…
I cannot believe it is already October! Is it just me or has this year truly flown by? October has been filled with delightful events and has been a true celebration of family and friends – with several birthdays to celebrate and also a truly wonderful mini-break to Melbourne. I am also so excited for the November launch of 'Red / Rot / Rouge' which I will be posting more about shortly.
You may have also noticed the 'refreshed' look of Uptown Twirl and the banner mentioning 'Become An Uptown Twirl Contributor'. I hope you like the new look as much as I do and the use of my illustrations accompanying articles. And if you are interested in becoming an Uptown Twirl Contributor, watch this space… I will be writing about this next week. But in the meantime…
Just a few of the things inspiring me this month…
The exquisitely embellished Sass & Bide Spring / Summer 2013 collection; beautiful black and white photography; fanciful feathers; all things pretty, pink and delicate; one of my great icons Coco Chanel; beautifully polished furnishings; enchanting imagery; Chanel's iconic staircase and apartment decor; these divine Chanel fabrics – the heavenly tweeds and the softest of chiffon delicately embroidered with little sparkles…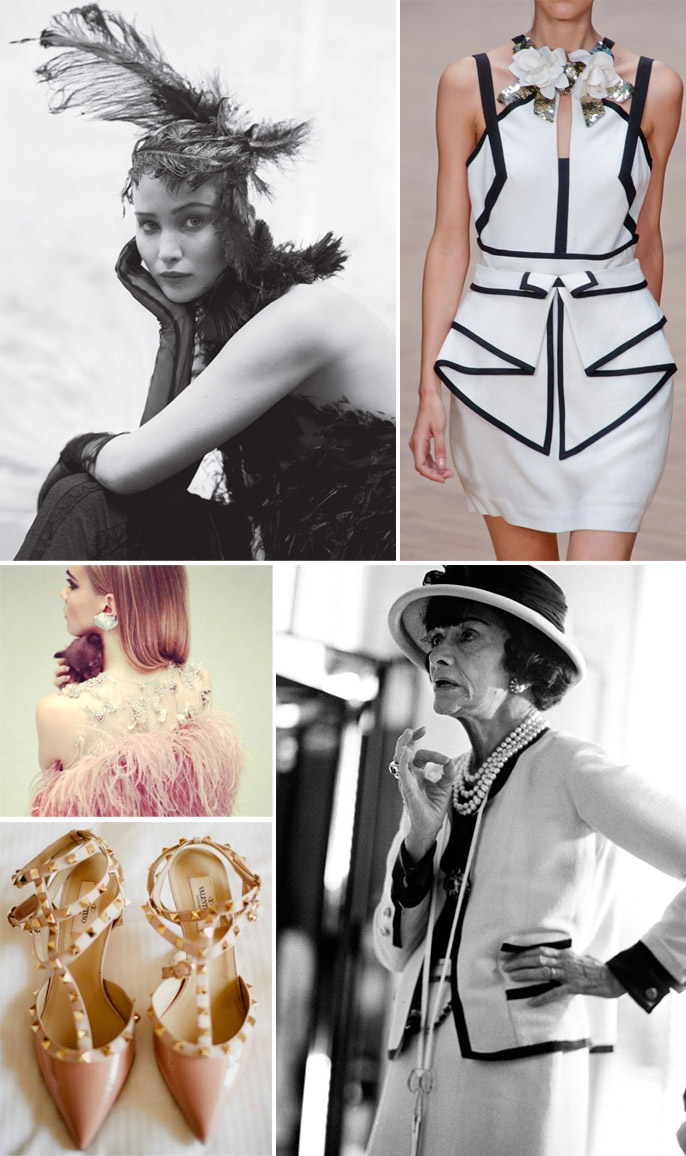 What is inspiring you this month?
Happy Weekend! xx
Photos from style.com / dustjacketattic.blogspot.com.au / littlebitsoflovely.blogspot.com.au / thealternativebride.blogspot.com.au /  kjsdesign.blogspot.com.au